Co za dzień, większość spędziłem na potyczkach ze stróżami prawa, tymi realnymi i wirtualnymi ze steemit, ale po kolei.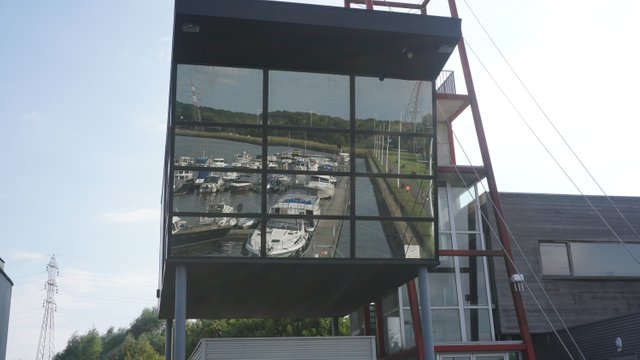 Musiałem się zgłosić na policję w celu złożenia zeznań w sprawie wykroczenia drogowego, którego się dopuściłem kilka miesięcy temu. Na początku maja zostałem przyłapany na przekroczeniu prędkości, stosowny raport otrzymałem kilka tygodni temu, był do niego dostarczony formularz w którym miałem poświadczyć, czy przyznaję się do winy i kto prowadził. Wypełniłem go i odesłałem natychmiast po otrzymaniu. Jakie było moje zdziwienie, jak otrzymałem w zeszłym tygodniu maila, że muszę zgłosić się na posterunek policji przy bazie. Zadzwoniłem pod wskazany numer, żeby dowiedzieć się dlaczego zostałem zaproszony, okazało się, że chodzi o przekroczenie prędkości z maja, odpowiedziałem, że odesłałem przecież raport i przyznałem się do winy. Niestety to nie wystarczyło, prawdopodobnie policjanci oddelegowani do pracy przy bazie wojskowej mają niewiele do roboty, bo muszą przyjąć moje oświadczenie face-to-face. Dlatego też musiałem tam pojechać. Zaskoczyło mnie pierwsze pytanie policjanta: "Czy będzie Pan składać zeznania bez obecności Pana adwokata, czy żąda Pan jego obecności?" W odpowiedzi zapytałem, czy sprawa jest tak poważna, że potrzebuję adwokata? Policjant uspokoił mnie, że nie ale prawo wymaga od niego poinformowania mnie o moich prawach przed złożeniem zeznań. Później tylko przepisał do protokołu informacje z formularza, które wysłałem kilka miesięcy temu, ja ten protokół podpisałem i tyle.
Natomiast jeśli chodzi o wirtualnych policjantów to możecie o nich przeczytać w tym poście
A wracając do raportu Actifit, to generalnie był spokojny dzień, trochę na zakupach, a wieczorem spacer z żoną.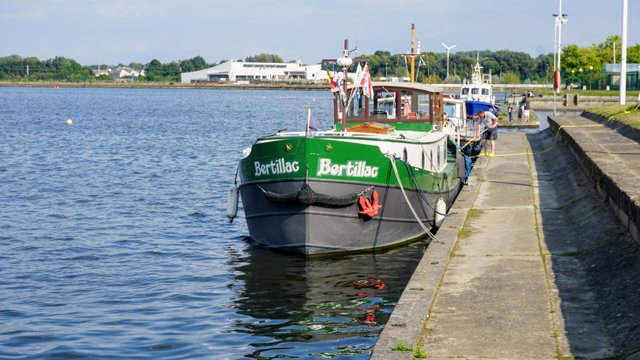 My 2019 stats: total distance 5050,03 km (+ 10,98 km)
Sport
Distance
Difference
Walking
2055,05 km
(+ 10,98 km)
Cycling
2243,90 km
Running
688,42 km
Rowing
30,72 km
Elliptical
20,96 km
***
| Current Actifit User Rank: | 55.00 (+1.01) |
| --- | --- |
| | |
| Current AFIT Balance: | 69813,136 |
| Current AFITX Balance: | 10,1 |
| | |
Porady:
Link do postu "Actifit dla Bystrzaków" w którym opisuję krok po kroku jak zacząć aktywne życie z aplikacją @actifit, polecam lekturę zainteresowanym.

Polecam korzystanie z Discorda społeczności Actifit https://discord.gg/BFk3NV, gdzie codziennie w nieregularnych porach organizowane są konkursy, które polegają na poświadczeniu zakupu w czasie trwania konkursu (zwykle około 20 min) 200 tokenów AFIT oraz posiadania co najmniej 2 AFITX, gdy spełni się te dwa warunki, pod postem o konkursie umieszcza się screeny poświadczające i link do ostatniego swojego postu z aplikacji Actifit. Jeżeli warunki zostały spełnione to post ten zostanie 'podbity' 100% głosu z konta actifit.reward.

@costanza poświęcił swój cenny czas do stworzenia kolekcji darmowych obrazów, które mogą być wykorzystane przez każdego, aby ich raporty actifit wyglądały dużo lepiej przy minimalnym nakładzie pracy. Polecam skorzystać, gdy nie macie własnych ciekawych grafik.
Don't stop me now! Keep going!


19662

Daily Activity, Shopping, Walking