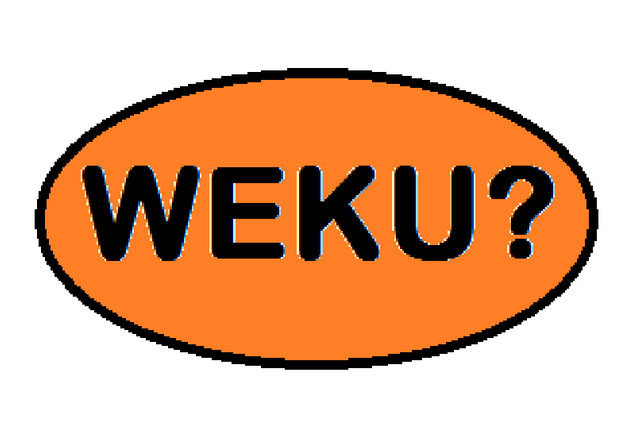 More abuse and scamming, but at least it is not on steemit this time!
---
Recently, I was talking to @daveks, and he mentioned "WEKU." He said it was similar to steemit, so I decided to at least take a peek. Well, I peeked, but I sure did not like what I saw.

SORRY GUYS, YOUR NAME IS TAKEN
Unfortunately, @papa-pepper can't have the "papa-pepper" name over on weku, even if he wanted to. Guess what, here's a short list of other who won't be getting their username either.
@ausbitbank
@gtg
@gandalf
@fyrstikken
@johalfiles
@krystle
@roelandp
@little-peppers
@ats-david
@berniesanders
@donkeypong
@kevinwong
@inertia
@dlive
@drakos
@abit
@bitcoinparadise
@contentjunkie
@smooth
@dan
On the bright side, he forgot the "-" when he registered "@canadiancoconut," so her name isn't taken.
If you're wondering how your username got registered, you may have a pretty good guess. Click here to follow the link.
Of course, I might be jumping the gun on this one. Perhaps you all already signed up, and decided to take your 100 WEKU sign up bonus and transferred it to the scammer. As I said earlier, at least his activities over here have stopped for the most part. How long do you think it'll take him to crash his main account to a -10 over there? Some things never change.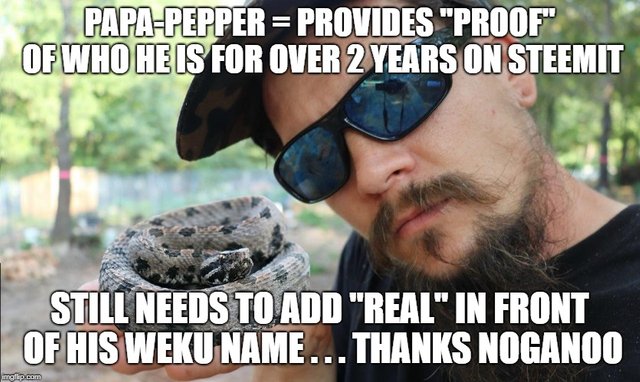 Also, if you are not listed above, you may want to click here to sign up just to secure your username for future use in case you ever want it. Weku looks like a clone of steemit, but all you need is an email address to sign up. Therefore, the usual scammers are hard at work generating new accounts to get the sign up bonuses. Hopefully your name is not on their "to do" list.

Until next time…

GIF provided by @anzirpasai
---
Bitcoin (BTC) - 35jP794XJ1yHUaoxuQUXwGPyCuy6zyiQA5

---