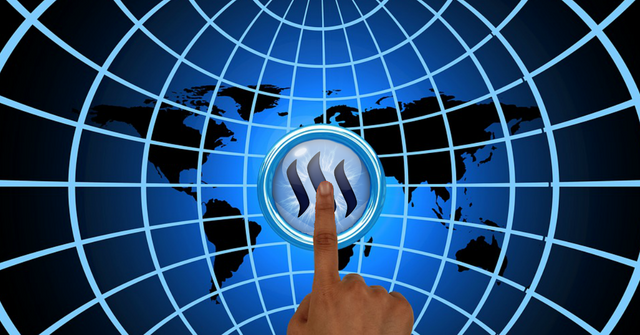 I figured it is time for an update on discord servers and projects I find interesting on SteemIt. Which ones have caught your attention?
I'm a community builder for Steem Blockchain related projects if you want me to help on any projects you are doing please don't hesitate to reach out below , or email: steemitqa@gmail.com.
I kept my projects off the list for now ( but, will do a post about them later).
---
Chibera has a chance to be a game changer for the Steem blockchain. Led by prolific Steem Blockchain developer
@thedengensloth
and gaming reviewer extraordinaire on SteemIt
@kralizec
.
Chibera Discord Server (yes, they are holding a contest for 50 Steem! For most referrals)
Here is a summary of their perks and currently running a Fundition here :

Want to invest in it ? read here how to go about doing so.
( Disclaimer: I'm a chat mod for Chibera )
---
Started by @aggroed and developed by @yabamatt and marketed by SteemMonsters extraordinaire @clove71 this game has set the path forward to making games on the Steem blockchain! With so many new things coming out its hard to keep track! Follow them on @steemmonsters .
Steem Monsters Battle Preview:

---
Zappl Discord Server
Started in October 2017, @Zappl is a micro-blogging application. You can use it on iOS and Android. Want to invest in Zappl ? take a look at what we are offering.
( Disclaimer: I'm a chat mod/Community Manager for Zappl)
---
This an upcoming project which will allow people to create communities very similar to the now defunct ChainBB. I'm not aware they have a discord server.
---
SteemPress, the WordPress plug-in built and operated by @fredrikaa and @howo to allow automated posting from any WordPress blog to the STEEM blockchain! It is a very nifty system and I suspect it will start to really take off as time goes.
Worpress has great SEO so things should really take off for SteemIt if its done right.
You can join their mailing list here to get on the early release.
---
Partiko is a mobile app built on the Steem blockchain, which allows you to interact with your fellow steemians on the go! Partiko's engineers care deeply about providing steemians with a world-class user experience; Partiko's ultimate vision is to enable the mass adoption of cryptocurrency by building crypto-based products like Partiko that seamlessly interact with users.

Why should I choose Partiko over other Steem mobile apps?
It's fast: Partiko is designed using native technology, which achieves smooth scrolling and quick user interaction.
It's beautiful: Partiko is written using the most intuitive design language, making it incredibly easy and enjoyable to use.
It's convenient: Partiko allows you fully engage with the Steem community when you're on the go, with features including posting, feed, search, sliding vote, notifications, and profile viewing.
It's secure: Partiko uses SteemConnect, the most trusted login service on the Steem blockchain. SteemConnect allows you to make posts and transact without exposing your private key.
---
This is just a series of a few I plan on doing over the next few weeks along w/ a few other ideas for writing. Thanks for reading!