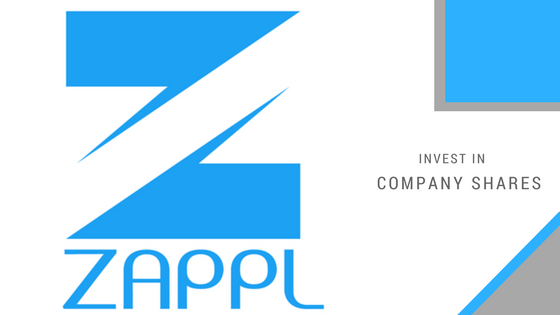 ---
Zappl Inc has fully revised its business plan and created a in depth marketing plan for investors and for potential investors to review. Zappl Inc's selling up to 20% of our shares to investors who are willing to take a risk on the future of social media and Crypto Currency. Zappl is in its final phase before we go to phase 2.0
It's crucial to get the stake that is needed while its very cheap as it is now to get ready for v.20 hard fork. Also the ability to transfer coinbase funds is no longer available.
This would help allow zappl to deploy our new features:
https://steemit.com/zappl/@zappl/big-updates-coming-soon
Zappl ios is new launched:
https://steemit.com/zappl/@zappl/zappl-ios-1-1-has-now-relaunched
---

---
Zappl inc can only sell shares to 100 people, but we will be allowing the sale of a large stake to people who are interested. Zappl is looking to close out of the remaining shares it has to offer which is just over 18% of our the 20% we started with, due to federal regulation we can only currently have U.S. citizen investors.
Hopefully, sometime in the first or second quarter of 2018, we will allow the purchase of private shares to people outside of the U.S.A. This will likely be when we decide to move forward with the company and to Re-file as a C corp.
---
Investment Parameters:
Currently, we are not permitting investment to non-U.S. citizens. We are also not allowed to accept investments from trusts, estates or LLC's. However, purchasing large amounts of the stake is allowed with a maximum of 99 investors. Each share is worth $0.12 and is non-negotiable.
20,000,000 shares are up for grabs = 20% stake out of 100,000,000 shares
Minimum buy-in Zappl is $12,000. Unless a large amount of stake is purchased by one person which we can then lower the price of entry on the minimum buy-in.
0.1% EQUITY per $12,000 INVESTED
All shares are sold at $0.12 each this is nonnegotiable.


Zappl has already sold a considerable amount of shares already.
---
The break down:
Contact us about investment, you must have a valid Email.
You will need to sign a NDA to see our business plan.
After we get the file back signed we will need a valid Gmail.
You will be invited to see Zappl's business, marketing and development plan.
You will be sent an investment contract so you can see the terms.
This investment will payout quarterly to people who hold stake in the company for as long as they hold those shares. We explain in more detail in the investment contract you are required to sign before investing.
Contacting Zappl about investment:
You can email Zappl inc now at: invest@zappl.com
Website address: https://zappl.com/invest
You can contact us on discord for a more timely response.
---
The Zappl Team Our social media profiles and misc:
Twitter | Facebook | Discord | steemitchat | telegram
Follow, Upvote, Comment, ReSteem, Share
@thedegensloth, @steemitqa, and @zappl