Sorry, this is a little outside of my usual posting, but its getting under my skin today. Figured I'd rant a little about it and give you guys an opportunity to vent also.
During the day, I work in an insurance office selling car insurance. We are getting to be pretty large and we have a call center with about 50 employees in it. Every so often someone will send an email out to everything informing them of an update (like a password change or slight policy revision). Today for an example, we received an email stating that we need to be more vigilant in confirming certain discounts are given properly and the manager asked that we reply to the email to let him know we read it and understood it. No big deal. Read it, click reply and then tell them you read it and send.
Well, as of right now, I have received over 40 emails of people saying "read and understood" because people used the reply all vs the reply button. This drives me crazy since i get on average 2-300 emails that have absolutely nothing to do with me. I spend more time deleting them than reading them.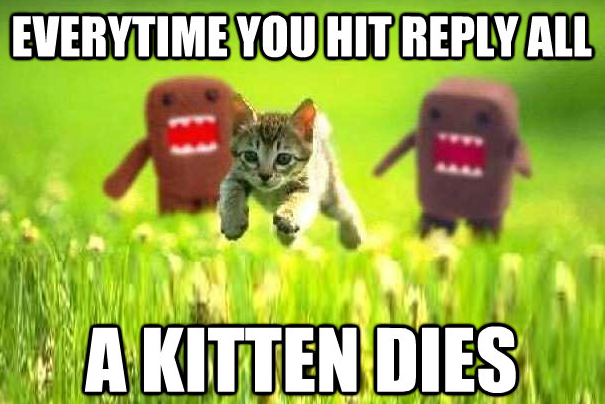 I would love to hear some of your stories in the comments.
---
Check out some of my other posts on guns and keeping children safe around guns.