Writer's Therapy #3 - What's your process?
How do you like to write? If you're like me (and let's face it, who isn't? amirite?) life tends to get in the way. Well maybe not life so much as shit--shit tends to happen, and certain things get pushed out. In my case it was writing. I didn't have a particular writing process. I tended to sit down at a laptop when the spirit moved me (note: no regular writing discipline) and write. When it flowed...how to describe that sweet, sweet feeling. When it didn't...well, let's just say back then I would rather have tried to pass a watermelon-sized kidney stone than to force words onto the page.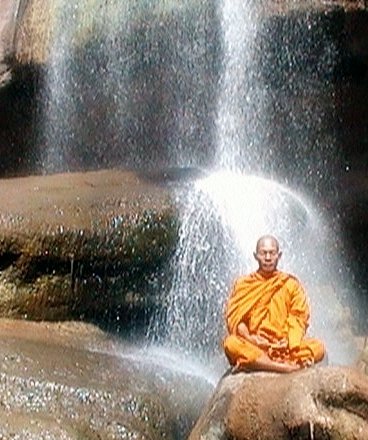 image source
People have different writing processes, and the more difficult you make it for yourself, the harder it can be to keep writing when life gets in the way. If your process demands you only write on massaged lacewing papyrus during the full moon with one foot in a bowl of warm vinegar, it's not going to be easy to get in the zone.
It was hard to get into my happy place. My process had to change.
So I spend about 40 minutes a day commuting. By Tokyo standards that's not much. Most people here spend between 80 minutes to 2 hours commuting door-to-door, with most of that on trains or buses. For me, it's now the bus. Sounds like I have 40 minutes of comfortable writing time every day, right?
Well, here's a picture of what it's like on my bus (this isn't my bus, but every time I look at this picture I get a heart rate boost because it looks exactly like it, only my bus is far more crowded than this).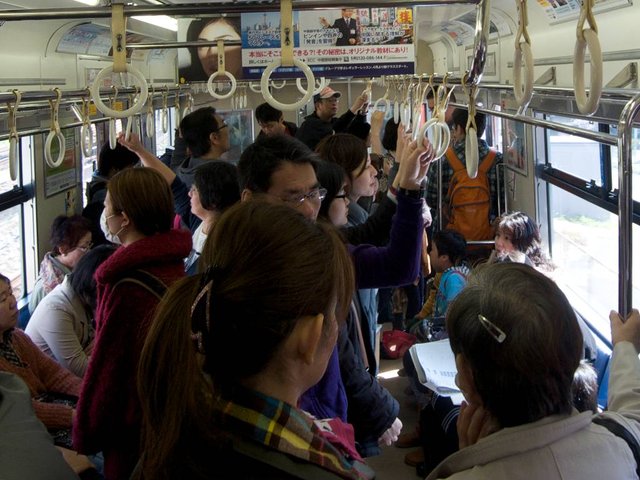 image source
With barely any standing room and less chance of a seat, what do I do? I've taken to using my mobile phone to write on. It took me a while, but now I'm chugging along quite happily. A combination of Google docs, Scrivener and Dropbox is my favorite combination. Scrivener for writing, Dropbox for syncing and Google docs for editing.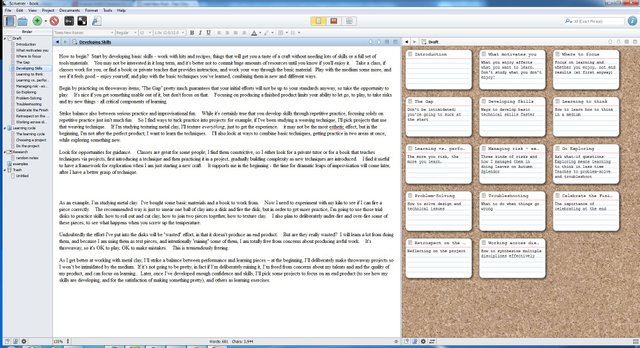 image source
Scrivener is a topic that tends to divide the writing community, and those who love it tend to wax on about it like evangelists. I'm not going to do that (this time), but I may do a post on what I like (and what I don't like) and how I am using Scrivener some other time. What's working for me right now, is that I can write anywhere, and have it all syc up on any device. No matter whether the moon if full, the vinegar is warm or the papyrus has been properly massaged. Now I have a disciplined writing schedule and have made it easy on myself. I highly recommend not waiting until the spirit moves you.
So the solution for me may not be the solution for you, but this has allowed me to write thousands of words, hanging off a swinging strap on a crowded Tokyo bus. If that's not the writing life, what is?

Thanks for stopping by! If you have a favorite writing tool or your own massaged earwax paper process, let us know in the comments.