How To Write Powerful Headlines Your Readers Can't Resist (+ FREE EBOOK)
Having a powerful headline is essential if you want people to read your post. This free ebook gives you tips to improve your headlines and get more readers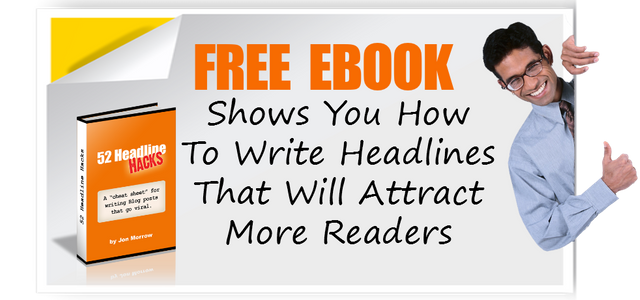 Standing Out
Thousands of posts are being published every day. If you want people to read yours, you need to make your headline stand out.
This means you need to push the right buttons and make sure your potential reader can simply not resist clicking your headline.
You need to seduce them, persuade them,... do anything to get them to click your headline.

Tricks
Writing attractive headlines isn't difficult - it is probably the easiest skill you can learn as a blogger. Once you know how it works, all it takes is some practice.
Here are just a few tricks that can help you to create powerful headlines:
Use specific numbers or data, make a list post.
Use questions.
Be controversial.
Teach your readers what they always wanted to learn. ('How To...')
Promise your readers their wishes will be fulfilled.
Trigger their interests.
Before I give you the link to the free ebook, which contains loads of useful examples of powerful headlines, I want to show you this interesting infographic first.

Source
Click to enlarge

Free eBook
It's about time I introduce you to the free ebook I promised you.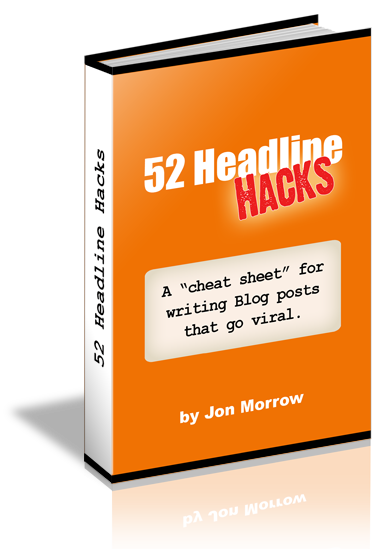 Source
---
PROMO:
Share your Twitter tweets, your Instagram posts and YouTube videos on the Steem blockchain on autopilot with Share2Steem service.

---

Graphic created with The Logo Creator Software
Subscribe Ro RSS Feed | Subscribe To Newsletter
More Posts You Might Like


Join us @steemitbloggers
Animation By @zord189