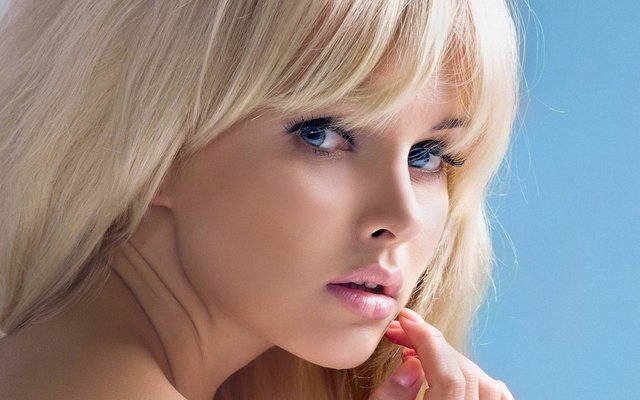 Mae had gone into town to have dinner with a friend leaving me alone in my 1930's Art Deco house.
I had the whole afternoon before me so I decided to spend the time writing.
Well, that was the plan before I discovered I had a ghost.
I knew Blythe Summer, a Thirties' silver screen goddess, was the original owner of the house, but didn't know she continued to occupy it long after she died.


It seems I inherited her beautiful home along with her lingering spirit.
Lucky me.
So, here I was, standing in my front room conversing with a ghost—and not just any phantom, but a gorgeous woman who took my breath away.


It's absurd how things happen but I found myself caught up in the moment arguing with her over the ownership of my house.
"Are you saying this isn't your haunt?"
"My haunt?" she snickered, "definitely not."


She came and sat down beside me and before I knew what was happening, she slowly and passionately kissed me.
Every nerve in my body tingled.
"Now," she said, her bright eyes gleaming, "tell me I'm not a flesh and blood woman."
"This can't be happening, " I croaked.
"But it is," she smiled. "Shall we test it again?"


Much as I wanted to, I forced myself to stand up and walk a few paces away from her. I was trembling, but not with fear.
"This is crazy," I protested. "Aren't you scared?"
"Of you?" she giggled, "No, actually I find you quite attractive. Are you scandalized?"
"No…no, just shocked—by the situation, I mean."
"Not by me?"


She was sitting on the loveseat staring up at me with an impish grin.
I wanted her more than I ever wanted any woman—but the fact is, I'm damnably practical—all I could think was that this was an impossible situation, and I must be losing my mind.
"Why aren't you shocked by this too," I demanded, "—are you some kind of…of, bohemian or something?"


She smirked and waved off the suggestion as if it were absurd—as if I were absurd.
"Bohemian? Ha ha, I hardly think so. It's raining and I'm bored—and you're a much more delightful way to spend the afternoon than staring at the street."
My head was swimming.
"I need a drink—do you want one?" I asked her.
"Champagne would be nice," she grinned.


I uncorked Bubbles for her and poured two fingers of neat rye for me. She seemed already intoxicated and immensely enjoying herself.
I handed her a champagne flute while watching her face shining with joy.
I growled in an exasperated tone, "Why are you so damnably light-hearted about this whole thing?"
"Why, because it's a dream, of course. I must have fallen asleep on the loveseat as I often do in the afternoon—and anyway, I've dreamt of you before. I recognized you from the start."


"Ah, so that's why you weren't surprised to see me."
"Exactly. I told all my girlfriends about this handsome young writer who fills my dreams and they all swoon and say, 'and what if it came true?' Funny, huh?"
"Um, Blythe—I hate to tell you this, but I wasn't dreaming when this happened. I think your dream has come true."
"Maybe we're destined to be," she continued on dreamily.


"That would pose a few problems—you see, I'm married."
"Oh well," she said brightly, "it'll just have to be a fling."
The absurdity of the situation confounded me. I'm flirting with the ghost of a deceased woman, I mused grimly.
Whether she was dead or not was inconsequential—Infidelity was still adultery…
But Damn —she was such a lovely ghost!
© 2018, John J Geddes. All rights reserved
Photo