Today we're going to take a look at Radical Mycology, the cream top top for any Mycophile!

Radical Mycology
by Peter McCoy
A gorgeous and insanely thorough work on the world of mycelium and mushrooms. This massive 700 page volume covers a HUGE amount of ground. I read many chapters front to back, and skipped over others. If you have even a cursory interest mushrooms, this book will blow your brains out. I sort of feel like Peter has transcended into a religious figure for me after reading...Here's a quick excerpt about the state of the science lately.
Of the 15 million species estimated to live on Earth, as many as 6 million may be a fungus. Of these, only 75,000 or around 1.5% of all fungi have been classified to date. Few of these have been studied beyond their basic forma dn function, and less than 100 species have been significiantly integrated into human activities. Only about two dozen are commonly cultivated and just seven mushroom species grown on a mass scale, a small reflection of our limited understanding of their ways and offerings.
Two facts become quickly apparent for anyone studying Mycology: 1) fungi are incredibly important and fascinating and 2) nobody knows about number 1. For no clear reason, fungi have been largely dismissed amongst westerners--a mere oddity to be feared and forgotten. Whereas plant growth and the concept of "germs" and bacteria are taught to children at a young age, mycology is essentially absent from grades K-12 and above. Even at the graduate level, when fungi are presented in natural science courses it is often with a cursor assessment that emphasizes their misunderstood actions as "pathogens". With minimal representation in the media, this mycological knowledge gap tends to remain in place outside of one's schooling, leaving many westerners uninformed and unaware of the untold potential that mycology offers. Thus, as those in the west never ear, learn, think, or talk about fungi, these organisms become increasingly easy to ignore and buried beneath layers of maligned mystery.
In the academic world, this problem is almost worse. Paradoxically, fungi are recognized for their ubiquity and importance amongst biologists, and yet mycology has remained a "neglected mega-science" throughout it's short 250-year history. Whereas most university departments are under constant threat of budget cuts, the small and scarce mycology departments in western universities more often face imminent closure.
Table of Contents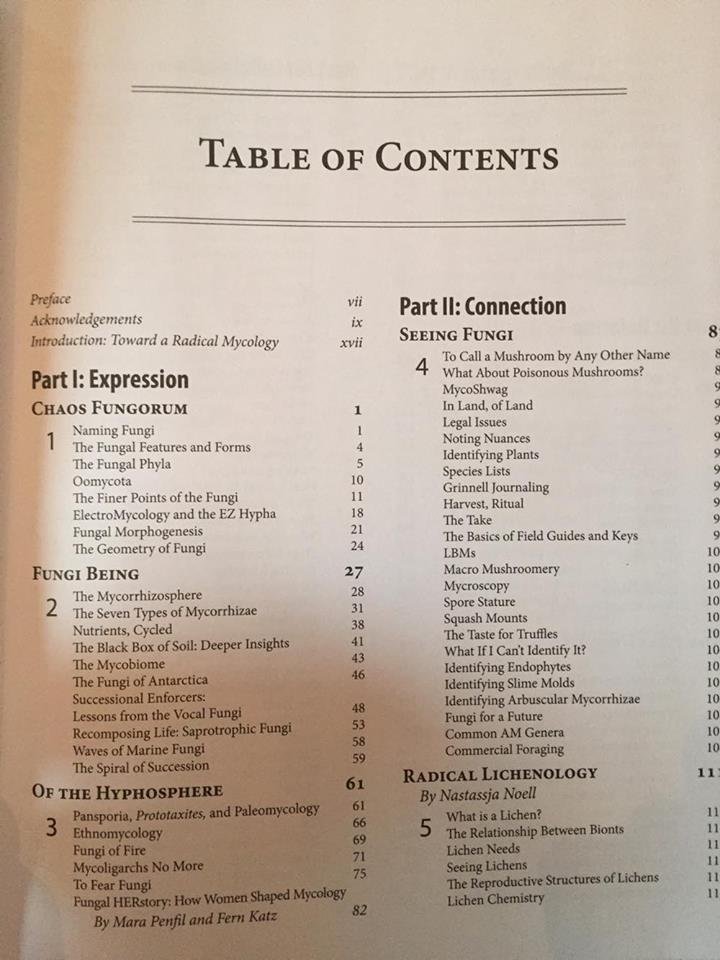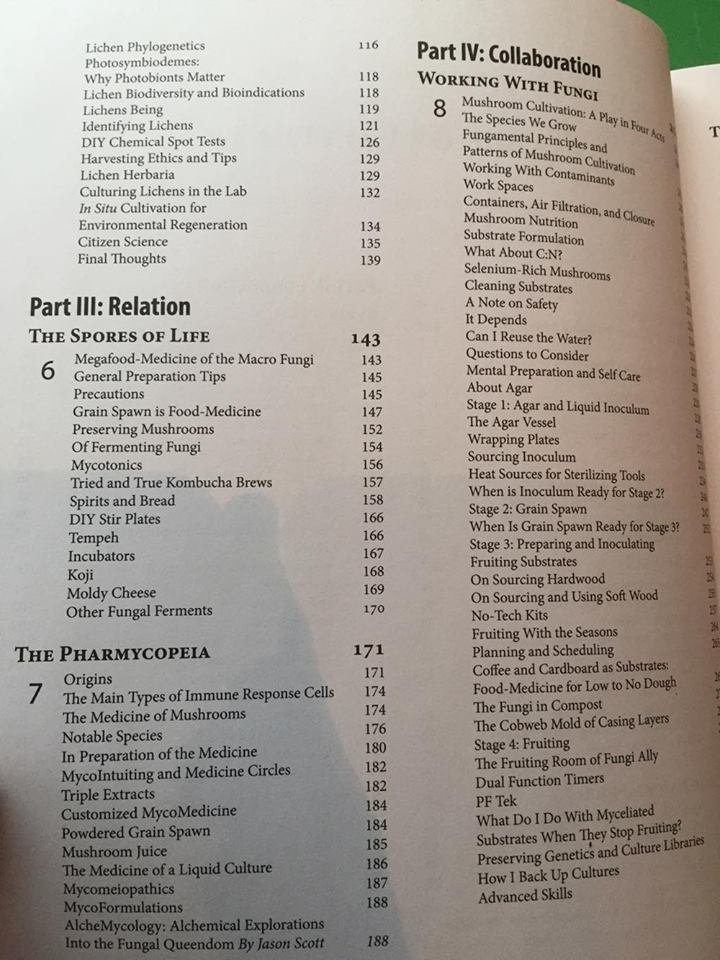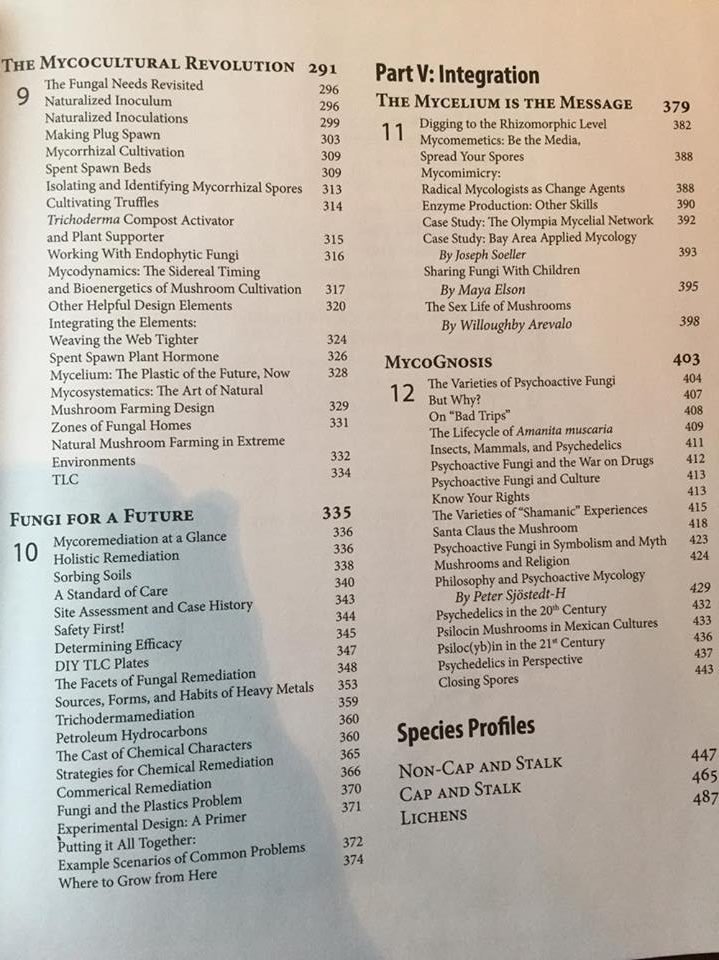 Radical Mycology covers a big spectrum from academic to practical mushroom cultivation guides. At this point it's the closest thing to a mushroom bible I've ever seen. Peter McCoy also offers lots of workshops as he travels around, you can see where he's at on his website.
---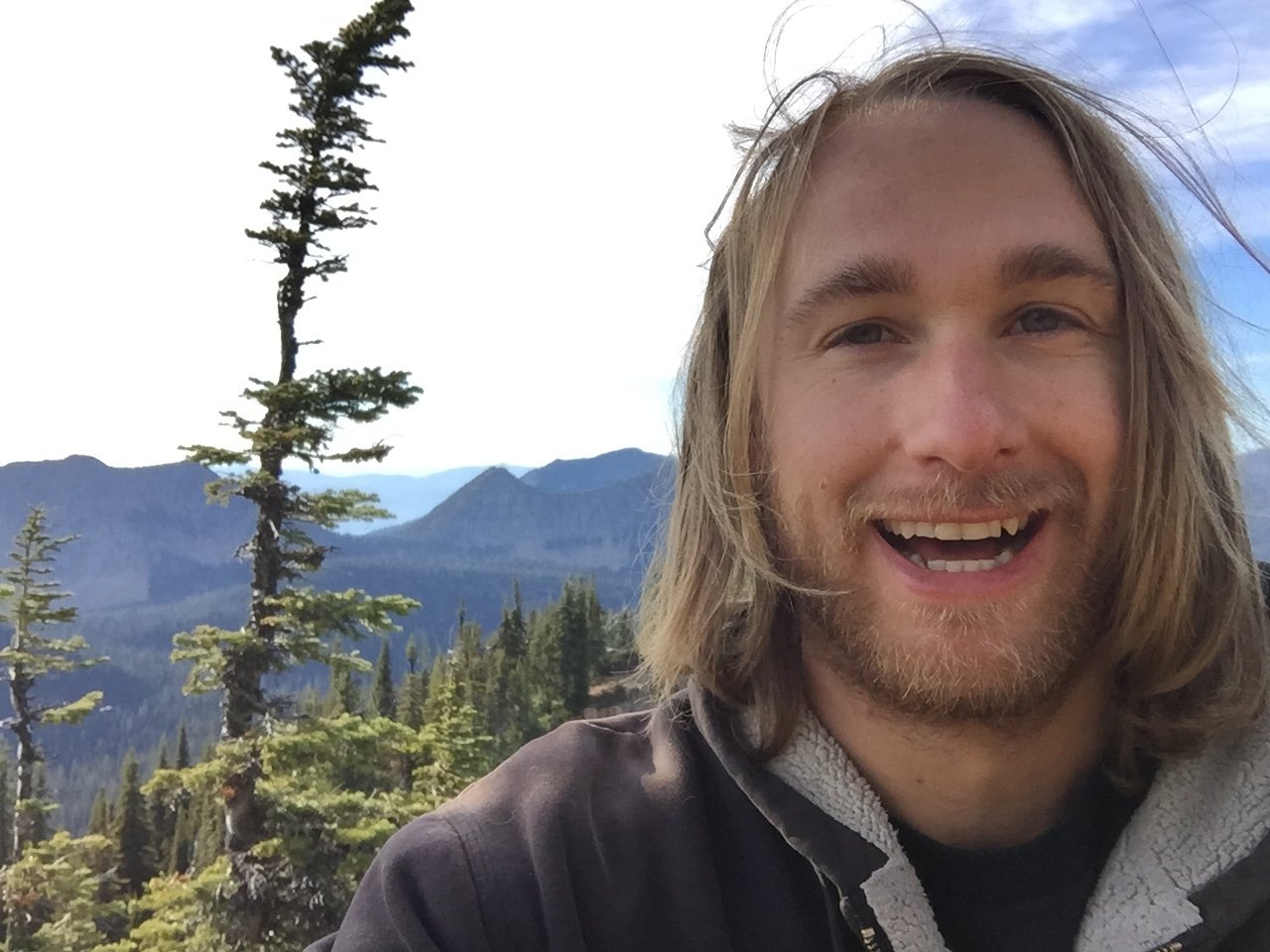 Thankyou for your support and thoughts! Wild Earth is a series about strange and wonderful aspects of the nature world. I will continue publishing the Story of Money series as time goes on, also feel free to check out my Exercise Anywhere series for those of you who like to get a workout in unconventional(yet practical!) ways. If you've enjoyed this post, please upvote!
Wild Earth
#1 -Flatworms Can Store Memory Outside Their Brains
#2 - The Untold Majesty of Flowers
#3 - Dog People, Language, and Death
The Story of Money
The Story of Money 1: Introduction
The Story of Money 2: Work, Wage, and Labor
The Story of Money 3: The Myth of Barter
The Story of Money 4: Markets, Metals, Coins, and Military
THANKYOU STEEMIT!!!!