"Where there is sorrow, there is holy ground."
Oscar Wilde
Some people don't eat beings they love. Some people love the beings they eat. In Indian Territory in the 1800's, around present day Wyoming, a loosely affiliated tribe of thousands of people and hundreds of villages began to be referred to as the Cheyenne.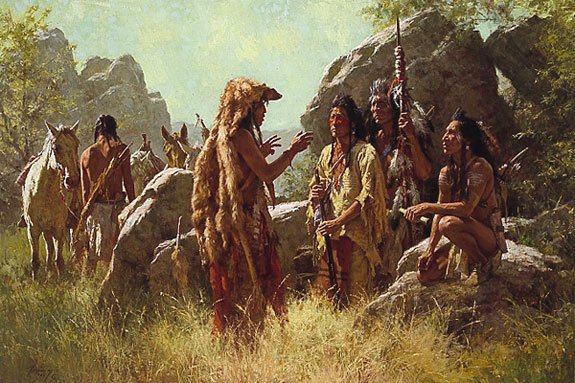 The world Cheyenne is French for Dog People. The Cheyenne eat dogs. It's tempting to believe that this is the reason the French referred to them as Dog People. But to believe that is how their present day name came about would be barely scratching the surface of a very deep reality.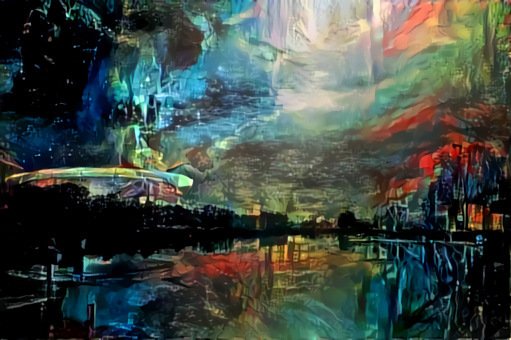 Language is the liquid we're all dissolved in.
It would actually be quite impossible for me to describe to you what the relationship between Cheyenne speaking peoples and dogs were. Lets say that a bit differently.


You will never know Dogs like a Cheyenne Indian knows Dogs
No matter to what extent their words are transposed to English words that you 'understand'. No matter how their world is described to you, it will be like the difference between watching porn on the internet and sharing sex and intimacy with some person whom you love madly and foolishly. There is no comparing.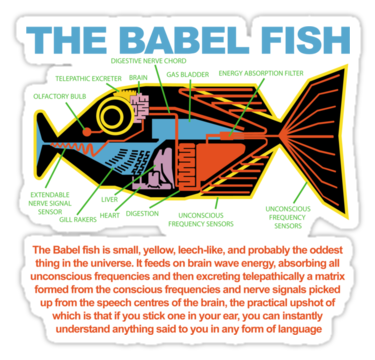 The thing is, we in the English speaking world tend to believe in the idea that anything can simply be translated between languages. It's like a money, you take the 1 dollar in this language and multiply it by the exchange rate, and you get the 2.38 reales in that language.
This thought form, however, belies a subtle yet powerful perception that permeates through out modern world. English, being a language of commerce and empire, assumes that all things can be made to fit in it, when anyone born into what Ivan Illich calls a Vernacular Language can tell you that nothing could be further from the truth. For instance, if you ask someone from Brazil or Portugal what the term Saudade means, they'll be thrilled to attempt and explain it to you, yet you'll never know about that glint, that spark in their eyes that floods out into their luscious soft words. For that, you will only wonder...and nothing they say will fit that spark into your English Speaking Brain.
That is only to say, that our Language is NOT JUST a tool employed by us, used to reach our desired ends. Our language IS us, our entire perception of the universe is formed by and limited by our language, it totally and completely defines us. Father John Culkin says...
First we shape our tools, and then our tools shape us.
It's this inherent relationship to our oldest tool (language) that is most often overlooked. We think that we use our language, but in that process, our language is always remaking us.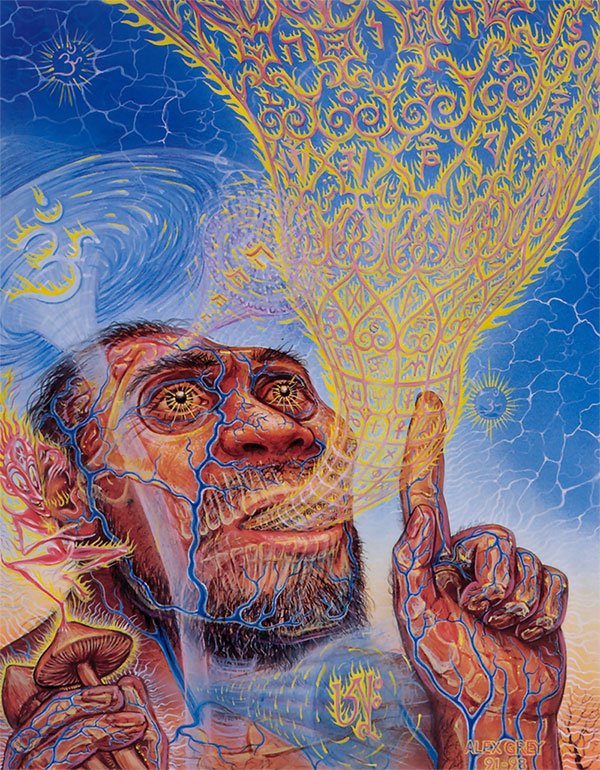 This isn't a new idea, in fact Antonio de Nebrija and Queen Isabella de Castille in 1492 were busy arranging for the linguistic subjugation of their burgeoning empire.
My lllustrious Queen. Whenever I ponder over the tokens of the past that have been preserved in writing, I am forced to the very same conclusion. Language has always been the consort of empire, and forever shall remain its mate. Together they come into being, together they grow and flower, and together they decline.
So if we want to understand the Dog People, we simply need to learn to speak their language yes? Great..lets get started.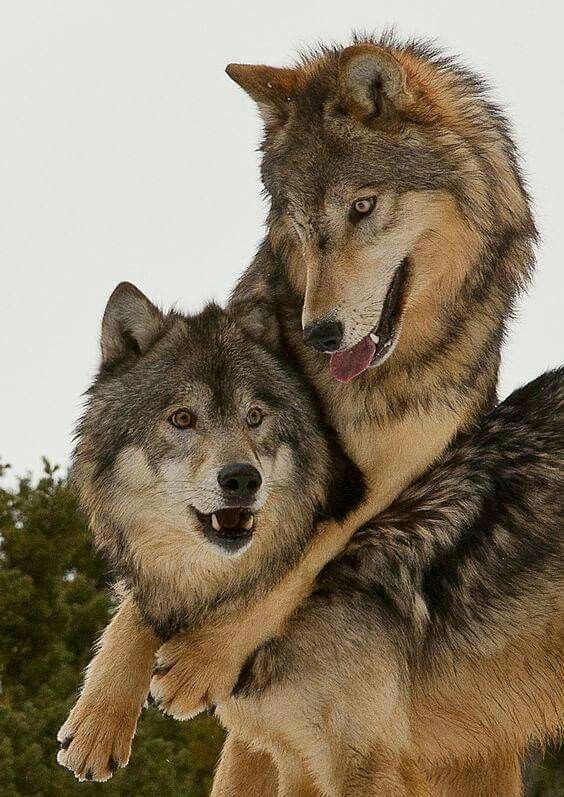 First off, they didn't call themselves Cheyenne. They called themselves Tsėhésenėstsestȯtse. But that's difficult to say for most of us, and not a lot of English speakers went through the trouble to try and learn to speak Tsėhésenėstsestȯtse. We've come up with some pretty interesting words for DESCRIBING *Tsėhésenėstsestȯtse•, but not a whole lot of people speak it these days, and it's considered a critically endangered language. According to wikipedia...
Cheyenne is a morphologically polysynthetic language with a sophisticated, agglutinating verb system contrasting a relatively simple noun structure.[17] Many Cheyenne verbs can stand alone in sentences, and can be translated by complete English sentences. Aside from its verb structure, Cheyenne has several grammatical features that are typical of Algonquian languages, including an animate/inanimate noun classification paradigm, an obviative third person and distinction of clusivity in the first person plural pronoun.[18]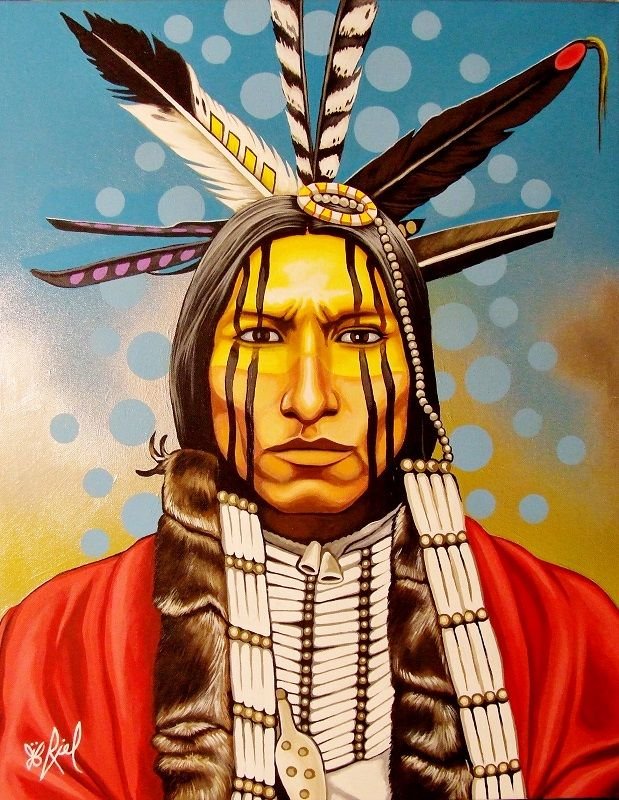 Okay, maybe we won't try to learn Tsėhésenėstsestȯtse today.
So why did French trappers and mountain men start referring to a group of people whom lived around Wyoming and Montana as The Cheyenne? The Dog People? It wasn't because they ate dogs, though they did eat dogs. In describing to you why these French Explorers gave such people the name they did, it's going to be something like watching a stick figure animation of a war with no sound versus watching Braveheart in an IMAX with your Mom after eating six hits of acid on your birthday...guess which one is going to feel more "real"? this painting was done by Riel Benn
they called them the Dog People because
In the people's own stories, their own history and reality, it was the dogs that adopted them into the 'tribe', that taught them how to speak language itself, how to communicate, and how to hunt. The dogs made them into people that they are, and the people love them, praise them, admire them, live with them, and sometimes eat them.
Actually this comes down to a very simple, yet often hidden difference about how different cultures treat the beings on the earth that give their lives to feed and support you.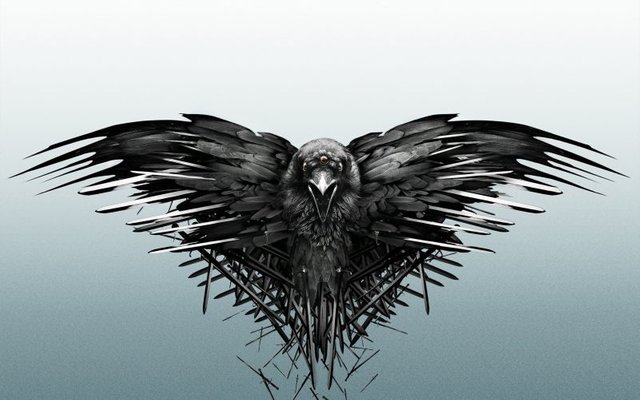 Make no mistake. Things must die for your existence.
There's just no getting away from this. It doesn't matter if you don't eat things with faces, the plant beings you eat must die for you. Even if you try to take food out of it completely, the vast industrial materials required for your house, your clothes, the internet, a hospital, your cellphone. MANY MANY MANY beings have died for these things, and continue to die. None of this is free.
So, in acknowledging that truth, you then have a simple choice. How will you treat the beings that must perish to give you life. Either you can look down at them as inferior, as dirty, try to forget about them, push them away into dark corners, ignore them, fear them.
Or, you can admire them, praise them, build them up, exalt them, see their grandiosity, their generosity and bravery. You can choose how to see the ones that give you life.
Many of the thoughts expressed in this post have come to me from Martin Prechtel, who has written lots of awesome books, and is an amazing teacher and human. Ivan Illich has also written extensively about the relationship between language and empire. David Abrams has written an enormously beautiful and insightful book relating to language and human perception, called The Spell of the Sensuous.
---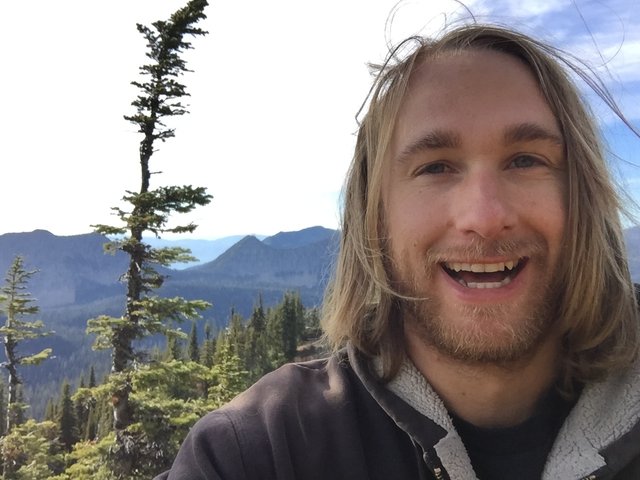 Thankyou for your support and thoughts! This is the third part of a series called Wild Earth where we take a look at the crazier side of the natural world, this particular post is a little more focused on HUMAN things, but hey, we're part of the natural world too! I will continue publishing the Story of Money series as time goes on, also feel free to check out my Exercise Anywhere series for those of you who like to get a workout in unconventional(yet practical!) ways. If you've enjoyed this post, please upvote!
Wild Earth
#1 -Flatworms Can Store Memory Outside Their Brains
#2 - The Untold Majesty of Flowers
#3 - Dog People, Language, and Death
THANKYOU STEEMIT!!!!