Invasion // Apocalyptic Nightmare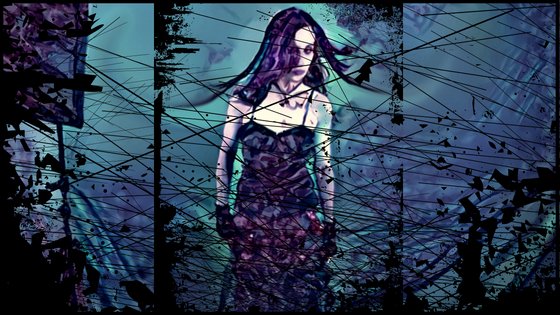 They're coming.
You've seen the reports on the news, but they won't say what the epidemic is exactly.
You watch as each day, more and more countries are effectively infected with this mysterious virus that causes its victims to become viciously aggressive.
They warn you to stay inside.
You've waited, hoping that the officials in power could solve this Global crisis, but it only seems to be getting worse.
You've now seen reports of the epidemic only thousands of miles from where you live.
You don't want to leave, but you need to go out and stock up on supplies.
Most of the stores are now closed and your city is like a ghost town.
The only place that is still open looks like a tornado hit it and most of the shelves are empty.
You manage to gather enough food and water to last for a few weeks, but you still don't have any weapons.
You don't even know where you would buy a gun.
You've never even shot a gun before.
You're screwed.
You go back home and try to call your family and some friends, but your cell is no longer working.
News reports become more sporadic and confusing.
Some reports say to avoid contact with other humans at all costs.
Others say to travel to the nearest quarantine area.
Graphic footage shows hundreds of infected being shot in the head.
The infected look like something from a horror movie.
You can't believe this is happening.
You don't know what to do.
You are paralyzed with fear.
You gather the only weapons you have in your home which are 3 steak knives.
You search your house for other items that can be turned into weapons.
You wait.
Days pass by as you eat sparingly, desperately trying to ration your food and water.
The electricity has now gone out.
You have no heat or running water.
You are so cold.
You look out your window and see armed soldiers going door to door.
You hear a muffled scream.
You hear gunfire.
Are they evacuating your area?
Are they shooting on sight?
You are too terrified to find out so you barricade yourself in your basement and spend most of your time sleeping in a depressed state of denial, fear, and exhaustion.
You are all alone.
The silence is deafening.
You awake one morning to the sound of scratching and moaning.


They're here.


You've gone through most of your rations.
It's been weeks since you've had contact with another human being.
You either stay where you are and die from starvation.
Or you go out and die fighting.