THE OTHERS - 1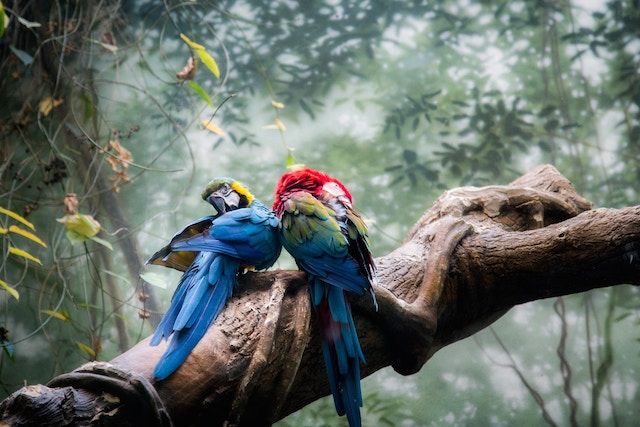 They were both there with eyes closed. He next to her, she on her side, turned his back to him. He grabbed her with one arm, the other one bent behind his head and resting on him. To grip her better, his body slid close to her and she stroked his hand between her legs.
At some point, it had been dark, she had woken up and touched his sleeping face whispering. He had been awake in no time and had noticed that she did not want to speak. Her body exuded a great warmth, the room an atmosphere of concentration that would only have been disturbed by their voices.
His thoughts splashed undefinedly as he listened to her and his body. She had sighed deeply and turned to the other side, had taken his hand and laid it on her belly. The belly in the faint glow of the moon had appeared enormous, firm, hard and with a skin that felt hot and tense under his palm. Underneath he felt the baby.
In the evening, when they had laid down, there had been a hiccup and they had laughed quietly about it. She had put his hand all the way down on her left groin and said, "There." It had been an amusing feeling, he had to think of a small animal making noises in his den. He imagined the baby's head lying deep in her lap and chuckling with his eyes closed. His fingertips had felt the soft knocking on her skin and he had bent his head and kissed her lap in a gesture of natural affection.
Now she breathed very deeply.
He had experienced it several times and knew what to do. First, she kept her thighs closed and it took some skill on his part to reach her. He sank into her and the less he thought, the clearer the sensation came to light that he felt like a part of her who was guiding his hand, letting his fingers perform the appropriate movements. She twisted, moaned, mumbled. They spent a long time in this way. Caressing, sinking into each other, shivering. Both sweated and when she got her first stronger contraction, he noticed a movement in her body as if from a wave.
For a while, they stopped and listened.
Then she hoisted herself up and pulled the light material over her head. She stood there naked and began to walk up and down. She gave him a look that expressed much at the same time: anticipation, gratitude and something else he could not give a name to.
She smiled: "I'm going to go for a while. It's best out there."
"Won't you get cold?"
"No, I don't think so."
"Shall I come with you?"
"No. Wait for me here."
She walked through the opening of the dwelling and stepped out into the night.
While she was gone, the man sat up and closed his eyes. Without him noticing it, tears had run down his cheeks and he wiped his face in surprise. Not for a moment did he feel rejected by her. His body remained in anticipation. Just as he felt whenever an event was about to happen.
For a moment he perceived the situation as if from above. Sitting there while his wife walked around outside, humming and breathing. There was a buzzing in him too, echoing in his head and bones. Some time later, he did not know how long, she stepped back to him. She brought fresh, cool air.
"It was very strong again just now," she said, "it's incredible."
"Does it hurt?" he asked her and she shook her head gently: "Yes, it hurts, but it's a very strange pain. I've never felt anything like it." It seemed as if she wanted to say something else, but then shrugged her shoulders, apparently, there was no suitable description.
She approached him and kissed him on his lips. "Take my mouth," she told him, and he took her face in his hands and kissed her in turn. Slowly she took a step backwards towards the wall so that he could follow her and she leaned against it. Again she took his hand. A few seconds later, a wave of pain came over her and she let it pass, while her knees gave in a bit and she half came to sit on his hand. As the pain died down, she rubbed herself on him with her eyes closed as her tears streamed.
He felt like a rider, mentally and physically coupled to muscles and mane, without control of speed and aim, but fully supported. She cried and laughed at the same time, then she got up and started her march. She went out and he followed her until she was out of sight. Then he got a jug of fresh water and drank from it. When she returned, he offered her the water and she drank in small sips, but not much. They repeated their actions, performed this found routine.
When it almost got light, the woman came back from her last passage and crouched down on the floor. She held one leg outstretched, the other angled. Deep in herself, she breathed and pantled, not very strongly, accompanied by the rhythm of the child's arrival.
One time she looked directly at him and said, "It's right there." Her eyes shone and slowly, very slowly, he saw the baby's head appear between her legs. Nothing happened for a short time and then, in a flowing movement, the child's body slipped out completely and she caught it with one arm under her and then sank to the ground. He was with her immediately and sat behind her to support her. She picked the baby up and laid it down on her chest. The space around her calmed down.
The event had happened.
---
Photo by Alan Godfrey on Unsplash
---
Deutsch
Mit geschlossenen Augen lagen beide da.
Er neben ihr, sie auf der Seite, drehte ihm den Rücken zu. Mit einem Arm umfasste er sie, den anderen hielt er hinter seinen Kopf angewinkelt und stützte sich auf ihm ab. Um sie besser greifen zu können, schob sich sein Körper dicht an ihren und seine Hand streichelte sie zwischen den Beinen. Irgendwann, es war noch dunkel gewesen, war sie aufgewacht und hatte flüsternd sein schlafendes Gesicht berührt. Im Nu war er wach gewesen und hatte bemerkt, dass sie nicht sprechen wollte. Ihr Körper verströmte eine große Wärme, der Raum eine Atmosphäre von Konzentration, die durch ihre Stimmen nur gestört worden wäre.
Seine Gedanken plätscherten undefiniert, da er auf ihren und seinen Leib lauschte. Sie hatte tief geseufzt und sich auf die andere Seite gedreht, hatte seine Hand genommen und auf ihren Bauch gelegt. Gewaltig hatte er sich im schwachen Schein des Mondes abgezeichnet, fest, hart und mit einer Haut, die sich heiß und gespannt unter seiner Handfläche anfühlte. Darunter spürte er das Baby. Am Abend, als sie sich hingelegt hatten, da hatte es einen Schluckauf gehabt und sie hatten leise darüber gelacht. Sie hatte seine Hand ganz hinunter auf ihre linke Leiste gelegt und gesagt: "Da." Es war ein belustigendes Gefühl gewesen, er musste an ein kleines Tier denken, dass in seinem Bau Geräusche machte. Er stellte sich vor, den Kopf des Babys, wie er ganz tief in ihrem Schoss lag und es mit geschlossenen Augen gluckste. Seine Fingerspitzen hatten das leise Klopfen an ihrer Haut ertastet und er hatte in einer Geste der selbstverständlichen Zuneigung seinen Kopf gebeugt und ihren Schoss geküsst.
Jetzt atmete sie sehr tief. Einige Male schon hatte er sie so erlebt und wusste, was zu tun war. Erst noch hielt sie ihre Schenkel geschlossen und es brauchte etwas Kunstfertigkeit seinerseits, um sie zu erreichen. Er versenkte sich in sie und je weniger er dachte, desto deutlicher kam die Empfindung zutage, dass er sich wie ein Teil von ihr fühlte, der seine Hand leitete, seine Finger die passenden Bewegungen ausführen ließ. Sie wand sich, stöhnte, murmelte. Lange Zeit verbrachten sie auf diese Weise. Streichelnd, ineinander versunken, erschauernd. Beide schwitzten und als sie ihre erste stärkere Wehe bekam, bemerkte er eine Bewegung in ihrem Körper wie von einer Welle. Für eine Weile hielten sie inne und horchten. Danach hievte sich hoch und zog sich den leichten Stoff über ihren Kopf. Nackt stand sie da und begann auf und ab zu gehen. Sie warf ihm einen Blick zu, der vieles gleichzeitig ausdrückte: Vorfreude, Dankbarkeit und noch etwas, dem er keinen Namen geben konnte. Sie lächelte und sagte: "Ich werde jetzt eine Weile gehen. Draußen ist es am besten." "Wird dir nicht kalt werden?", fragte der Mann. "Nein, ich denke nicht.", antwortete sie. "Soll ich dich begleiten?" "Nein. Warte hier auf mich." Damit ging sie durch die Öffnung ihrer Behausung und trat hinaus in die Nacht.
Während sie weg war, setzte der Mann sich auf und schloss die Augen.
Ohne dass es ihm aufgefallen war, waren ihm Tränen die Wangen hinab gelaufen und verwundert wischte er sich übers Gesicht. Keinen Moment lang fühlte er sich von ihr zurückgewiesen. Seine Körper verharrte in Erwartung. Genauso wie er sich fühlte, wann immer ein Ereignis bevorstand. Für einen Moment nahm er die Situation wie von oben herab wahr. Er sitzend auf der Bettstatt während seine Frau draußen umherging, summend und atmend. Auch in ihm war ein Summen, es hallte in seinem Kopf und seinen Knochen wider. Einige Zeit später, er wusste nicht, wie lange, trat sie wieder zu ihm. Sie brachte frische kühle Luft mit. "Gerade war es wieder sehr stark", sagte sie, "es ist unglaublich." "Tut es weh?", wollte er von ihr wissen und sie schüttelte sachte den Kopf: "Ja, es tut weh, aber es ist ein sehr seltsamer Schmerz. Noch nie habe ich so etwas gefühlt." Sie endete, als wolle sie noch etwas sagen, zuckte dann aber mit den Schultern, scheinbar gab es keine passende Beschreibung.
Sie trat nahe an ihn heran und küsste ihn auf seine Lippen. "Nimm meinen Mund", forderte sie ihn auf und er nahm ihr Gesicht in seine Hände und küsste sie seinerseits. Langsam machte sie einen Schritt rückwärts in Richtung Wand, so dass er ihr folgen konnte und sie lehnte sich dagegen. Erneut nahm sie seine Hand und legte sie sich zwischen ihre Schenkel. Einige Sekunden später überkam sie eine Schmerzwelle und sie ließ sie durch ihre Kehle fahren, während ihre Knie etwas nachgaben und sie auf seiner Hand halb zum Sitzen kam. Als der Schmerz abebbte, rieb sie sich an ihm, mit geschlossenen Augen, während ihre Tränen strömten. Er fühlte sich wie ein Reiter, mental und körperlich an Muskeln und Mähne gekoppelt, ohne Kontrolle über Geschwindigkeit und Ziel, aber vollkommen mitgetragen. Sie weinte und lachte gleichzeitig, dann richtete sie sich wieder auf und nahm ihren Marsch auf. Sie ging hinaus und er schaute ihr nach, bis sie außer Sicht war. Dann holte er einen Krug frischen Wassers und trank daraus. Als sie zurückkehrte bot er ihr das Wasser an und sie trank in kleinen Schlucken, jedoch nicht viel. Sie wiederholten ihre Handlungen, vollzogen diese gefundene Routine..
Als es fast hell geworden war, kam die Frau von ihrem letzten Gang zurück und hockte sich auf den Boden.
Dabei hielt sie ein Bein ausgestreckt, das andere angewinkelt. In sich versunken atmete und hechelte sie, nicht sehr stark, vom Ryhthmus der Ankunft des Kindes begleitet. Einmal blickte sie ihn direkt an und sagte: "Es ist gleich da." Dabei strahlten ihre Augen und langsam, ganz langsam, sah er, wie der Kopf des Babys zwischen ihren Beinen auftauchte. Für eine kurze Zeit passierte nichts und dann, in einer fließenden Bewegung, rutschte der Körper des Kindes ganz heraus und sie fing ihn mit einem Arm unter sich auf und ließ sich dann auf den Boden sinken. Er war sofort bei ihr und setzte sich hinter sie, um sie zu stützen. Das Baby hatte sie hochgenommen und sich auf die Brust gelegt. Der Raum um sie herum beruhigte sich.
Das Ereignis war eingetreten.