Transparency Bot is going online to help fight the rampant rise in bidbots and their long term devastating effect on our platform.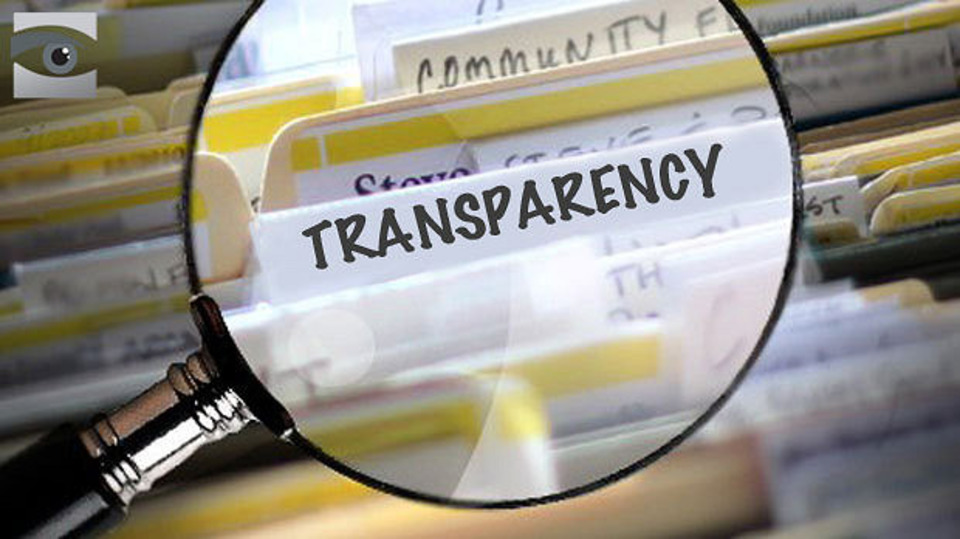 @TransparencyBot is being launched today in an effort to bring a greater level of transparency to all Steemians.
The first mission of transparencybot will be to simply enumerate the larger bidbots used on every post that has a payout in excess of $50.00
There are many reasons why an author may want to purchase votes from a bidbot:
Give the impression that the article is of substantial value and perhaps you should think so too.
Cause the article to make it to the "Hot" or "Trending" category where it gets more exposure and more votes.
Cause the payout to increase so that anyone that votes on the post will share in a higher curation pool. (Which generally is ineffective, since nearly all of the curation awards go to the bidbots.)
Attempt to make a direct profit on the vote by receiving a vote that nets more than the cost of the bid.
Increase the authors reputation by receiving large SP votes. High SP votes move the reputation quickly.
Support another author or entity indirectly through a Bid-bot.
Currently the use and the number of bidbots and bidbot activity has double in a few short months
Bidbots are allowing trash to rule the trending and hot list, effectively destroying the "proof of brain" concept that makes Steemit something truly special. If the bidbot problem is not addressed, then the steady degradation in the quality of "trending" articles will continue to reduce the value of this platform! This must be stopped!
The problem is that the use of bidbots is simply not sustainable!
Every time a bidbot votes, it takes a portion of the rewards fund from EVERYONE else!
At the time of this post, there was 747,825 Steem in the rewards fund to be divided to ALL pending posts and comments and there was 437,411,921,651,780,240 rshare claims on this Steem. (This is a huge number!!)
When a bot votes on your article, it takes from everyone else --- it is just that simple!
Using a bidbot, makes the statement: My post is so much more important than those of everyone else that it must be seen, regardless of the cost to all others or long term effect to the platform!
Our worse, your philosophy is: I really do not care about anything other than making as much money as I can and as fast as I can, until there is nobody left here to take it from.
Here is what is happening:
As more and more Stemians' use the bid bots, more and more trash/low quality articles make it to the trending list.
The trending list loses is capability to highlight quality articles, dramatically lowering the user experience.
Less and less SBD/Steem is paid out to others who did not use the bots.
More and more Steem is removed from the platform. Large bots do not power up, they use massive delegations from other whale accounts. Much of payouts received from the bidbots is eventually removed from the platform and sold on the open market, which of course causes a drop in the Steem price.
The whale accounts that are delegating this massive amount of SP, are no longer curating and voting for themselves, they have sold out to the bots!
As more and more claims, at greater and greater frequencies, with steadily increasing values bombard the rewards pool by the minute, EVERY Steamian loses voting power. Your vote is worth less everyday as a direct result of these massive claims. The influence from the SP you have invested is being reduced by the minute!
As the price of the vote drops and the cost to get on the trending list increases, people spend more and more on the bots trying to make up for the difference.
This vicious cycle continues until the price of Steem plummets as the massive price pressures become just to great and the platform becomes a failed experiment!
Don't let it happen!
This is not hype, the use of bidbots will DESTROY this platform if we continue to ignore this problem.
Transparency bot is a small step towards trying to protect our platform and blockchain.
Starting today, @transparencybot will begin posting a comment on most every post that has received payouts from bidbots in excess of $50.00 USD. There is no doubt, many will not be happy to see this message reply in their post, yet I do hope that even more will find this tool to be an important step in trying to protect this incredible asset we call Steemit!
The wonderful thing about Steemit and the Steem blockchain is, everything is transparent!
Transparency bot is doing nothing more than bringing to light what is happening on the blockchain.
Transparency allows all of us who care about this platform to know what is going on, directly see how it affects us, become more educated as to what can be done and then; hopefully, act in a way that protects our platform for years to come.
@TransparencyBot is a non-profit initiative, please consider supporting it by upvoting this post.
If you would like to delegate direclty to @tranparencybot you can do so by clicking on the following links. You can remove your delegation at anytime. Be sure to leave at least 50 SP in your account.

50SP 100SP 250SP 500SP 1000SP 5000SP.
@bycoleman
https://ColemanAir.us
Craig