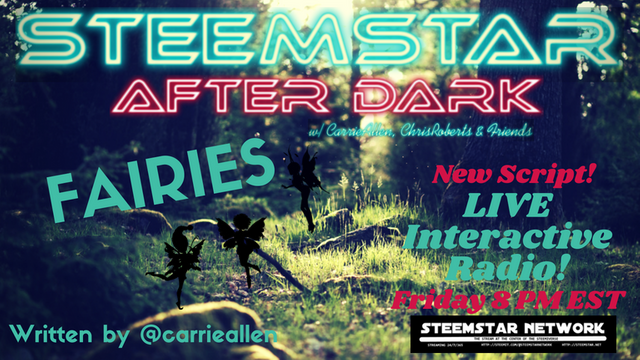 It's script time!
That's right. I keep popping 'em out like... like something that you pop out. 😜
You may wonder, "What are they for, these scripts?"
👇This!👇

It's a new thing we're trying out.
Kinda like Saturday Night Live, but with radio. This shall be week 5. Yup, we are still in infancy here. We are getting to know each other, finding new people to contribute their time and talent, and overall, just having a grand ol' time. I bet you wanna join us... I mean, who wouldn't? 😍
I'll link all the pertinent info below. But first!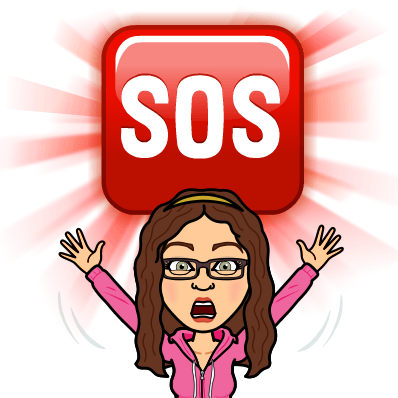 Are you an amazing reader? Is your voice the most interesting or beautiful sound to fall on the ears of the masses? Are you hilarious? Come join us! We are still looking for actors and players each week!
And writers! I NEEEEEEED YOU! No joke. We need more amazing, fabulous, fun, hilarious content. Can you help? Contact me!
Finally, the script....
🧚This one is about fairies.🧚
Scripts are always shared in correct script format via google docs during the show for easier reading.
🤩Scroll past the script for links on where to tune in!🤩

FAIRIES
WRITTEN BY CARRIE ALLEN
MAY 23, 2018
CAST
NARRATOR
EMBER, young girl fairy
BECK, young boy fairy
GIL, younger boy fairy
SETTING: A WOODED WALKING PATH
NARRATOR
We happen upon two tiny fairy creatures in a forest. Several minutes up the path is a couple walking, enjoying the surroundings having no idea what mischief lies ahead.
EMBER
No way! This is never gonna work.
BECK
Sure it is. I just need a little more magic dust. Come on! I know you have extra!
EMBER
I do. But barely! Remember yesterday?
BECK
That's different. I was overthinking things.
NARRATOR
Flying somewhat erratically, comes another tiny fairy.
GIL
Hey! Ember! Beck! They are almost here!
BECK
Please, please, please! Ember! It will be so awesome!
EMBER
Fine. Fine. Here. Let's do this.
BECK
Excellent! Gil, go to that side of the path and wait for my cue. Ember, take this side and I'll go to that branch in the center.
EMBER
I really don't think this is gonna work. We haven't even done this spell in class yet. Why do you always read ahead?
GIL
(from far away)
Hey! Guys! I can't hear you! What are you saying?! Are we starting?
BECK
No, Gil! Wait for the signal!
EMBER
Look! They just came around the bend.
GIL
I see 'em! There they are! Do you see 'em?! Ember?! Beck?!
EMBER & BECK
Yes, Gil!
NARRATOR
As the couple approaches, the three fairies ready themselves…
EMBER
Okay… almost…. BEGIN!
BECK
"With magic dust and fairy wings,
The wind does blow and with it brings
Wisps of smoke; the shape of fear;
Those who see will surely hear---"
EMBER, BECK & GIL
(all scream)
AHHHHHHHH!!!!!!
NARRATOR
The three tiny fairies throw their magic dust into the air as they scream. Suddenly, a large, dark cloud begins to form across the path and their voices begin to grow in volume.
GIL
It's working!
SFX: WINDS BUILDING
NARRATOR
The winds increase as the couple approaches. The fairies continue to scream as the couple starts to notice a high-pitched sound. The dark, smoke-like cloud ahead begins to take the form of a giant, shadowy creature.
SFX: BIRD FLY THROUGH & SQUAWK
SFX: MAGIC FALLING
NARRATOR
A bird flies through and breaks the spell. The couple, startled by the sudden visitor, screams and laughs, continuing on their way, leaving the fairies behind.
EMBER
Waste. Of. Time. And magic dust.
GIL
That was fun! Let's do it again!
BECK
We were so close! And it was working! It was totally working.
EMBER
Kinda. But we've no way of knowing if it would have really worked.
BECK
What are you talking about?! They screamed even!
EMBER
At the bird!
BECK
You actually don't think they heard us?
GIL
They heard us! They heard us!
EMBER
No. I don't. WE don't know what we are doing. Plus, we're going to get in trouble for using magic to mess with humans. Oh. AND now you owe me some magic dust.
BECK
Why would we get into trouble if it didn't work?
EMBER
(frustrated)
Ahhhh!!
NARRATOR
Ember quickly turns to flutter back towards the Fairy Tree with the other two close behind.
BECK
(poking)
What? Are you gonna tell on us? Are you gonna say it worked? That the humans heard and saw our shadow creature?
GIL
They did! They did!
EMBER
No, of course not. Just… just don't invite me on anymore of these adventures.
BECK
Ember? Awe, really? Don't say that. You don't mean it. Who would look after Gil while I'm cooking up crazy schemes?
GIL
Yeah! Who's looking at me?
EMBER
Me, Gil, me.
(to BECK)
Fine. You win. But you still owe me some magic dust.
BECK
No problem… I know a guy.
EMBER
Of course you do.
NARRATOR
And the motley crew of tiny young fairies flutter into the sunset, hatching new mischievous plans… to attempt.
THE END

When's this party starting?!
FRIDAY NIGHT 12 AM UTC (technically, that makes it Saturday morning...)
In the United States? Friday
5PM Pacific
6PM Mountain
7PM Central
8PM Eastern
Where to tune in:
Discord- Steemstar Network
Steemstar.net 24/7/365 Live Stream
Steemstar Network Youtube
Twitch

🤩Let's Make Radio Magic!🤩


Can I get a Witness?!
Of course, you can, honey! 😍In fact, if you're in need, you should pop on over and vote for @sircork. He runs the SteemStar Network which is facilitating my stardom. You want that, don't you? 😵Yes... yes you do.... 😵 Added bonus, he also set up and runs You Are HOPE (Help. Opportunity. Purpose. Empowerment.) A worldwide humanitarian aid foundation. It's been doing AWESOME. Check out this recent post on a lot of what's already been accomplished. Then let your heart grow 10 times bigger! 💓💓💓 YouAreHOPE


Need help formatting your posts? Check out this great UPDATED tutorial: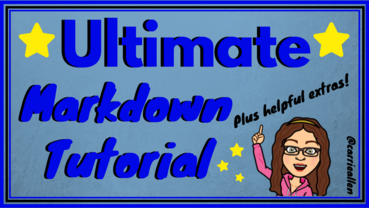 Click the image!
---
If you find yourself needing help or just have a question or two, find me on Discord.😀
---
All images were created/taken by me, or from Bitmoji.com. Make your own today!
---
As always, thanks for stopping by!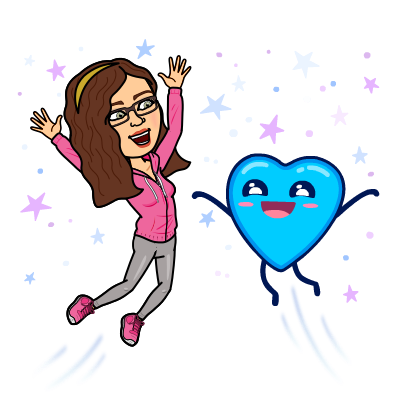 Hugs & Kisses 💋