THE WRITERS' BLOCK CONTEST PROMPT
Write a 500-word story about a character whose flaws make them
a less-than-ideal protagonist, yet they go on to achieve some form of
greatness despite being "written off" by everyone who knows them.
Thank you, @rhondak and @originalworks, for sponsoring this daunting writing challenge and contest. Here goes:
HENNA PECKED
---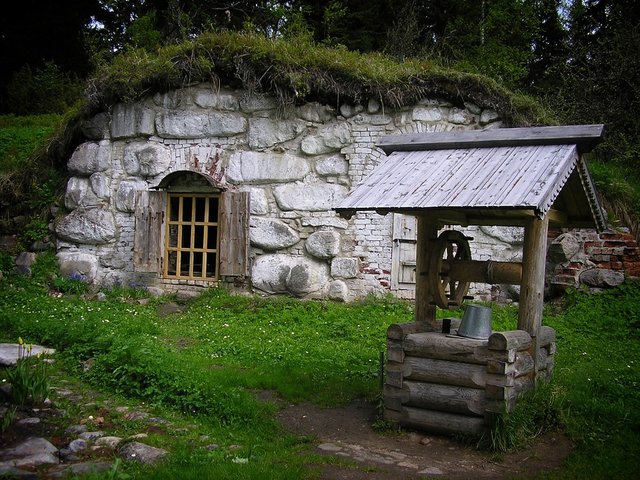 THE STONE COTTAGE had stood longer than Henna herself,
and she was older than dirt. That's what the women and children of the neovillage said, anyway. Henna was too busy with her goats, guinea fowl, and jackals to give a fig what they thought of her.
And she had figs. When the village gardens suffered bugs, hail, drought, or disease, it was Henna's gate they pounded on, asking for handouts. If she offered anything at all, it would be figs and prunes and strange things nobody else would dream of eating.
"Selfish," the children hissed as they passed her stone walls. "We all share everything we have--unlike that figging old prune."
Instead of warning the offspring to mind their manners, neovillage mothers spoke even louder about her. "That raggedy old witch, shriveling up in the hot sun, scrounging in the woods, scaring our children with those squawking fowl that carry on like the chicken who said the sky is falling. And those nasty little dogs howling at night like demons from hell. No wonder her only companions are the meanest, ugliest kind of animals."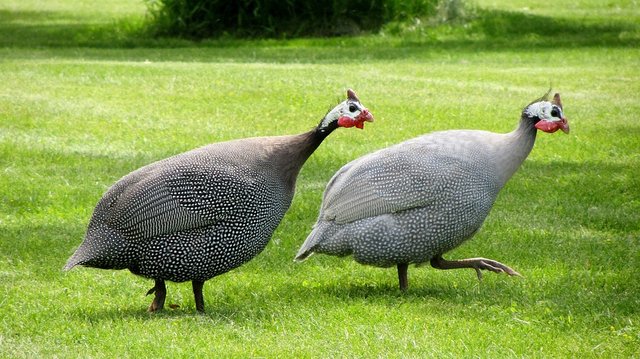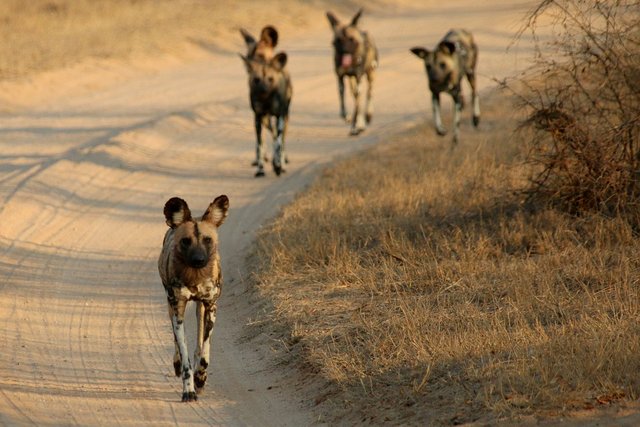 ---
But when the neo-mothers needed things,
they came smiling to Henna's gate, complimenting her lovely orchards and her intrepid outdoorsy-ness. Henna said she supported herself, saving anything extra for a rainy day. Something those neo-children would do well to learn.
She will die unloved, the mothers told their offspring, loudly and ominously, as if hoping Henna would overhear.
Henna's husband and sons had all died in the war, thank you very much, but that was before those peacenik women built their village and only saw a scrappy widow clad in tall boots and dark, drab men's garments. They knew nothing about her. Didn't ask, and she wouldn't tell anyway.
Where the neo-children kept coming from, Henna could only guess. War orphans? Well hidden male POWs who served as sperm donors?
Outsiders rarely came by, but Royanna was different. Once a week she'd come with her cart full of hand-dyed fabrics and trade for books or tools salvaged from the world of men. Royanna walked free, unlike the sheltered village children. She and her motherless siblings would eat anything, figs or guinea eggs or even old male guineas butchered for stew.
"Miss Henna," the sturdy Royanna shouted one day, her dark skin shiny-wet from hurrying. "Come quick! It's the neo-mothers. They're too stiff and weak to push their children in those covered strollers. Half of them have broken arms and legs."
Henna snorted. "At least they won't die unloved."
"The little ones don't know how to cook or care for themselves," Royanna said. "Can you please go see?"
Henna hadn't ventured into the neovillage for years. Nothing should look so clean and neat, least of all children. Let them run in the sun and get dirt under their nails.
From door to door she went, questioning every mother in the compound. The deformed women were gruesome, but the diagnosis simple: "Get outside more," Henna said, "without the hats and parasols. Soak up some Vitamin D. Oh, and be sure to eat lots of figs and prunes. They're loaded with the nutrients you're missing."
They were in no condition to do anything but comply. Henna bossed the children around, teaching them to use knives to cut their own food. She sent them outside, unprotected from all the toxins and UV rays lurking in the environment man had wrought.
Then she learned their hats and sunglasses had another purpose.
Hidden from the world of men, they were, because they were sired by the enemy invaders who brought down a nation, raped the women, and left them dead or starving in a ravaged land. Henna didn't condone misogyny in reverse, but she could see the need for women to band together and build a fortress. They just took it too far, the way she may have erred on the side of protecting her own interests and letting others fend for themselves. Still. Selfish old prune? They were eating crow now.
And prunes.
Royanna's father could use her help, too, because Royanna abruptly dropped the "anna"--no more posing as a girl in order to trade with the neovillage women--and left home to marry a young war widow.
Henna, turning new leaves herself, sewed a pretty new dress, tamed her long, frizzy hair, and set off down the road to meet to the rest of Roy's family.

Pixabay Images:
Stone cottage – bearinthenorth - Anastasia Borisova
Jackals – wise traveler – richard batka
Guinea – pixabayiris - Iris
Woman with Wolf - Tegnkarl - Karl Erik Indresæter
See all the stories submitted to Rhonda's contest here