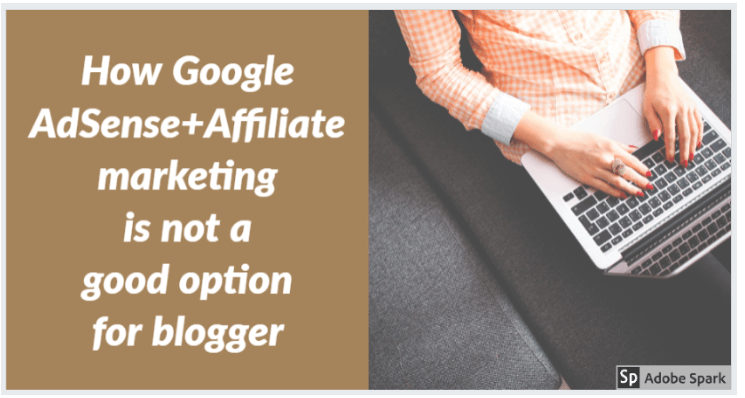 Most of the blogger at the starting stage dream to make lot of money with blogging, therefore they do lots of experiment with blogging.  they try multiple ad network and also attracted towards Affiliate marketing. I am a blogger and have average traffic on my blog. earnign good amount through adsense requires hoge monthly pageview. 

My blog have decent traffic, to earn more money i started using Affiliate marketing with my blog post which is a big mistake. Idea behind writing this post only is to aware new blogger not to do much more experiment at starting stage. just focus on creating new and awesome content. either stick with adsense or with Affliate marketing do not use both.

I run a educational Blog www.amieinfo.com so i thought why not to sell books through Amazon on my website. After using Amazon Books Widget on my blog , I was getting very minor sell on my blog, I found out the reason that Google Adsense also Shows books with those keyword.

To solve this problem I started blocking Ads which were similar with my affliate ads but after blocking itself adsense was showing similar ad. While blogging, you can either make money with adsense like ad Network or with Affiliate marketing. if you combine both, it would not give you any good result. 
As per my experience of Blogging Adsense is only good for website have decent amount of traffic. blog with low traffic can opt out for affiliate market , because a single sell can give you big amount if you are selling something which is very costly.
If you like my work kindly Upvote, Follow and Resteem. You may also continue reading my recent posts which might interest you: