Who will win the World cup? Camel Shaheen'S predicted
All the prophecies made by Shahin at the beginning of the World Cup in Russia were wrong. The country that declared it to be the winner was defeated. The camel of Dubae had become 'Football Kufa'. But Shaheen from the knockout phase is saying that, so it is being done. Sahin has predicted the Sunday final between France and Croatia. He has declared Croatia for the first time in the final will win the World cup.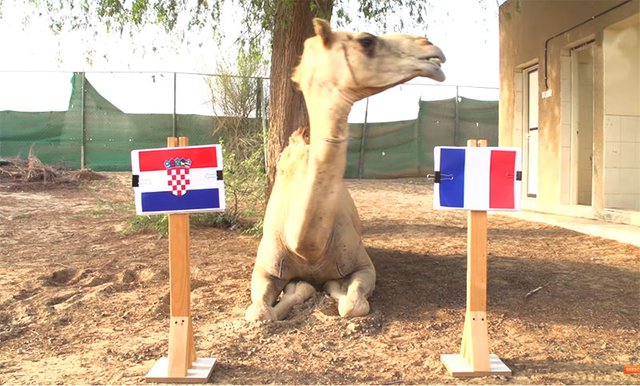 source
On the final match of the World Cup, Shaheen chose Croatia for the match. If Shahin's prediction of the World Cup final is correct, he would be popular like Octopus Paul. Because in 2010, Spain had predicted that the World Cup would be won by Paul. Paul Paul remembers the words that even today the football fans remember.
It is worth mentioning that the first time in the history of the World Cup Croatia has climbed. Croatia face more than 2-1 goals in the semi-finals. On the other hand, Belgium went 1-0 up in the final and France The current World Cup's 'Office of the astrologer' cat Aikilis could not keep his standard. Shahin named that camel is making him the perfect prediction of the top.