Becoming a Steemit.Witness?
Hello all!
My name is Robert Carter, an American living in Cebu City, Philippines. This is my second account, created specifically for my witness server. My other account @rcarter has been inactive in blogging, as I have been focusing on becoming a witness.
I am 36 years old
Served in the Army for 6 years, with 2 deployments to Iraq (19D10)
I ignore news, religion, and politics.
Live a humble, and conservative life. I save 90% of all my earnings, and reinvest in myself and others.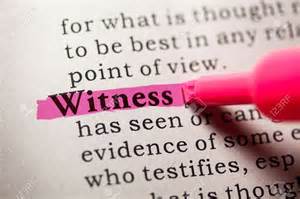 Why do I want to become a witness?
My biggest reason for wanting to become a witness, stems from the past elections we had in USA. (back when I was following the progression of one of the biggest political upsets of our lifetimes). During this time, I noticed a lot of media censorship-As well as a lot of fake and misleading reports, blogs, and articles on the internet, TV, and radio. Once I found Steemit, I realized this was the platform of truth that the world needed. A place where the community isn't censored, and polices themselves. Where we are held accountable by our peers, and benefit from creating original content-No matter how controversial it could be.
From here, where?
As a witness, living in the Philippines; I see a lot of people struggling to make ends meet. The minimum wage here in Cebu is 400 pesos per day (less than $8). Living here for 5 years, I can say without a doubt, that every Filipino I have ever met, has been gracious, and kind to me. I would like to give back to them, through Steemit education and support.
What do I intend to do about it?
I would like to make it my mission, to develop community teams here in the Philippines. In the military, we followed a chain-of-command, and I would like to implement groups that can adopt this leadership style. By having smaller, more efficient groups, it will ensure;
Better Communication

Keeping Steemit Underwhelming

Synergy Between Members

Increasing Productivity

A Familiar Support Network
For instance here in Cebu (to start), there could be one voted chapter Cebu Team President, one Secretary, 3 Regional Leaders, and 6 Provincial Leaders. The 6 Provincial leaders would be in charge of their teams consisting of no more than 10 active Steemit friends/family members. They would be responsible for holding weekly meetings to spark creativity and to promote Steemit in their communities through sponsored events.
What would my role be?
Since I already receive a fair salary from my investments, I intend to roll 100% of my Steem into SteemPower, and use that to kick-start these smaller groups by sponsoring coffee shop talks via giftcards. As the smaller groups become self-sufficient, I will be able to focus on another group. Eventually delegating the main Team Presidents, my SteemPower, so they can be in charge of using it to grow their communities.
If I can humbly ask for your support, in voting me for a witness, it would be very appreciated. No matter how many votes I get... I still intend on keeping my server online, to secure the Steemit network.
Step 1; open this link- https://steemit.com/~witnesses
Step 2; type my name rcarter.witness and click on vote :D

_Robert Carter
A special shout out to @someguy123 who helped me setup my Steemit server on @privex