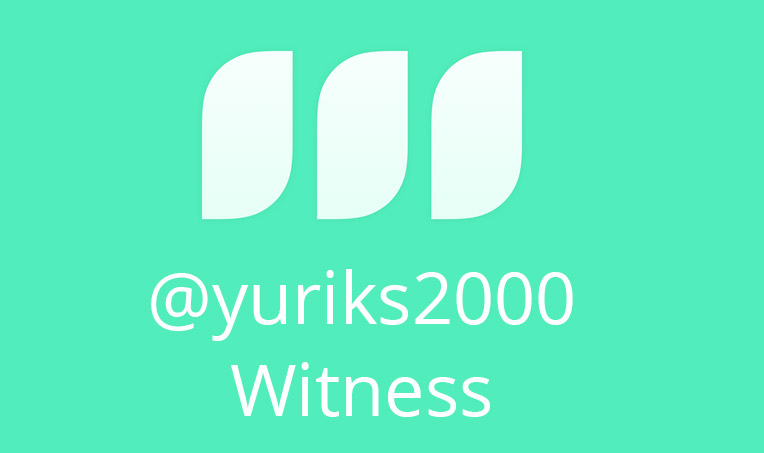 Would like to start out with the server specs because they are after all very important for Steemit blockchain:
Both Witness and Seed node server specs:
64 GB RAM
Intel i7
2x240GB SSD
1gbit/s network
Germany Dedicated Server (privex.io)
Our Seed server ip is: 46.4.37.176:2001
Minimal requirement is 32GB ram, so 64 will still last for some time. We are planning to rent out some seed servers, specifically South America, Russian and South Africa to cover the Steemit Globe a bit better.
This website shows the current situation in the world. https://status.steemnodes.com/ by @ wackou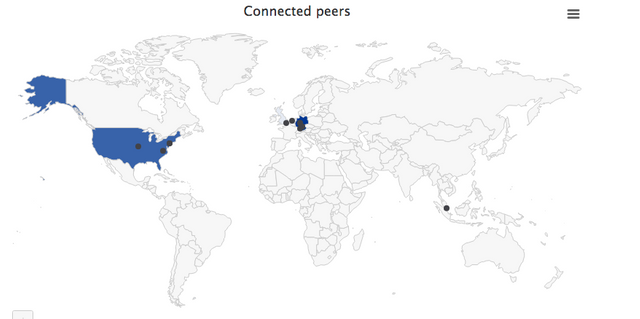 SBD rate is updated with Steem Feed JS, thanks to @someguy123. Great tutorial can be found here or here
Configured NTP time sync to never miss a block. Excellent tutorial here
Securing Witness server
Thanks to @krnel we have secured our server with the following tutorials:
Setting Up A Linux VPS Securely (Pt.1)
Setting Up A Linux VPS Securely (Pt.2)
Secure Your Linux Server with a Firewall
Secure Your Linux Server with Fail2Ban
We are renting our server from https://www.privex.io/ where a top witness @someguy123 is the CEO. They have excellent prices, powerful servers, quick support team and you can pay in STEEM, STEEM Dollar, Bitcoin and Litecoin. Very glad that we are renting servers from them. Plus we have received a lot of support from @someguy123 in the past to tune the witness server.
Who we are?
We are a group of 6 volunteers from a small but interesting country - Belarus. Belarus is popular for being the origin of apps such as MSQRD, Prisma, Viber, Juno, Maps.me and game developers of World of Tanks ( War Gaming ). It is a very popular IT destination for outsourcing and apps development.
Our team consists of a Designer, 3 Developers, Project Manager, and Steemit Fan who started this whole thing. We are absolutely passionate about Steemit and would love to see it grow.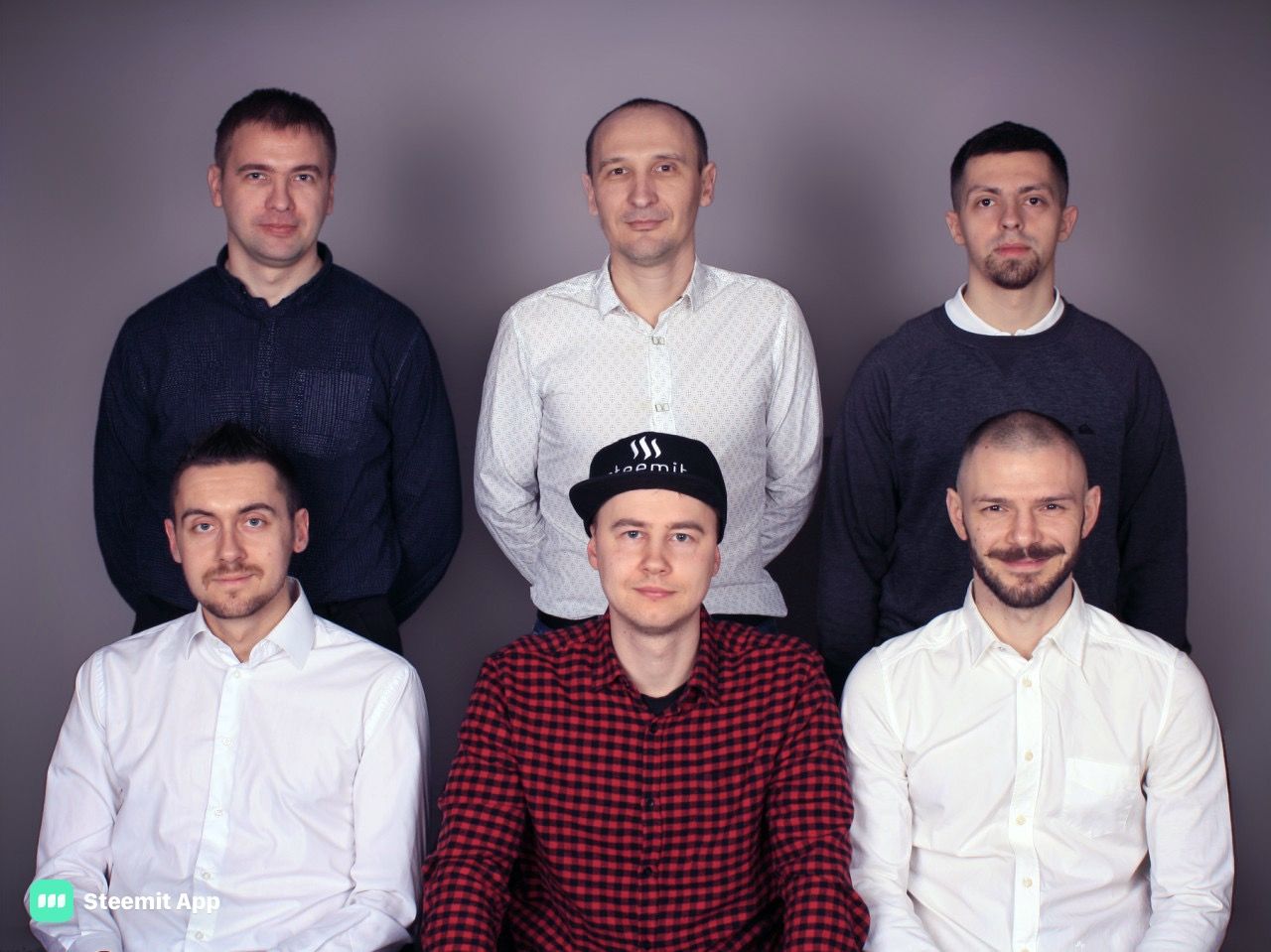 We have set many goals for ourselves and we would love to achieve for the Steemit Community. How can we do that without becoming Witnesses? I can't imagine. We believe that being a witness and making a seed server shows great commitment and support to the community as well as the steemit blockchain itself :))
We are developers and we see endless possibilities for Steemit blockchain especially with the upcoming Smart Media Tokens. I (@yuriks2000) believe that Steemit is the greatest Blockchain out there which brings the most value to the people. Why not make apps for Steemit, and build apps on top of Steemit blockchain? We want to make it happen!
What have done for Steemit so far?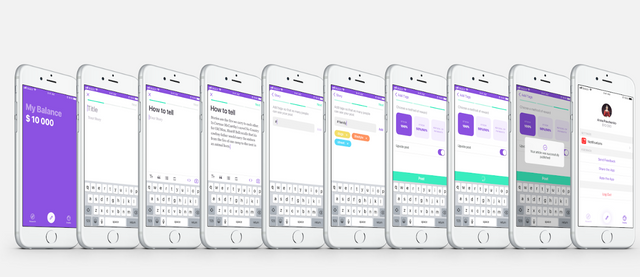 So far we have released a beta version of SteemApp - an app made for comfortable and simple posting from your mobile device. You can read more about it here. We have received tons of beta tester requests. 144 Android and 61 iOS. Post was viewed 5384 times, received 1553 upvotes, 177 resteems and 567 comments. We are thrilled to have such feedback from the community. This is absolutely astonishing! Thanks everyone for contributing. This is just a start, SteemApp will grow into a full-fledged app for staying social on Steemit while on the go. Moreover, it will ALWAYS be ABSOLUTELY FREE. No beneficiary rewards, no advertisement and no in app-purchases.
Our large team of beta testers have sent bugs and now we can polish the app until it is perfect. That will take approximately 2-3 days + 3-4 days to get the App approved and we are planning on making the first release to App Store and Google Play at the beginning of April.
Why vote for us?
We strongly believe in Steemit and would like to support it as much as we can. We would love to spend all our day working on projects for Steemit and we need your support. Being a top 20 witness will allow us to quit our jobs, rent an office and become full-time developers for Steemit. Right now we are volunteers who work on Steemit in our spare time. But we would like to change that because we have faith in Steemit and would like to help it grow.
Our Roadmap for the current year
Make the best app for posting and viewing content for Steemit. There are a ton of features we want to implement to make it more convenient on posting through your mobile such as notifications, footer templates, Steem Power Delegation, total planned earnings, customize images (crop,resize), just to name a few.
Make posting videos from your mobile phone as simple as uploading photos. We want to utilize either dTube or simply IPFS network to upload videos the blockchain way. Video content is as important as photos and text to get your message through. We want to focus on that area and help people in that way.
Make a game based on Steemit Blockchain and Smart Media Tokens. Games are a big industry and we want to utilize that and make it happen right here on Steemit. We believe this will be just awesome.
Our main task is to bring in new users to Steemit Community. We think a lot about making Sing Up process much easier. It mainly depends on the founders to make it easier, but if that will not happen the near future, we will implement it together with the help of Steemit Witness Community.
There is one more thing missing from mobile apps and browsing through mobile browsers right now. This is Chat, and we would like to implement either steemit.chat or make an open-source chat with possibility to log in with your Steemit login and private active key.
Team
Would love to introduce to you our Team members. Each of them would like to say something
---

Ihar Khrystosau - UI/UX mobile designer.
"Steemit is a unique platform which sets standards for all other Social media platforms. We are in the process of making history. My goal is to be a part of this history and to design the most comfortable and easy to use apps for Steemit Blockchain."
Portfolio
-
Facebook account
---

Siarhei Siliukou - iOS developer.
"I had an idea about making a Social Media platform, which will pay for content, but I could not figure out how the payment will be regulated. Once I was introduced to Steemit I was amazed to see that they have done everything the right way."
LinkedIN account
-
Steemit account
---

David Kust - Product Manager.
I see Steemit as an ecosystem for building other apps such as games, media posting services, ICOs. One Steemit login for all apps, which will unite this ecosystem. People who did not know about Steemit before will hear about it loud and clear. Games based on Blockchain is the next big thing and I cant wait for Smart Media Tokens to populate the internet.
Steemit account
-
Facebook account
---

Vtaliy Grechikha - Android Developer "I have been developing apps for over 6 years now, but I have never seen anything like Steemit. If Steemit drives in the right direction all the future image, video, text content will move to Steemit. It is our duty to make it happen. Steemit is the next and only serious Social Media Platform."

Steemit account -> Facebook account
---
---

Anatole Salanevich - Android Developer. "I have done many projects working with Big Data, and I want to share my knowledge and implement it to the Steemit Blockchain. I have worked a lot with our Team members on other projects so I am here on Steemit for long."

Steemit account
---

Yuriy Aniskevich - CEO and Steemit evangelist. "I have heard about Steemit in 2016, when it was in it's first stages of development. I started actively using it in 2017 and at the end of the year I saw great a setbacks, which does't allow Steemit to get the popularity it deserves. That is a decent mobile app. That is why I have gathered a team of professionals to make this mobile app for everyone on Steemit for FREE." - Steemit account
---
We need your support to make it happen:
Please vote for us as Witness

Or vote for us through steemconnect

Have a lovely day!