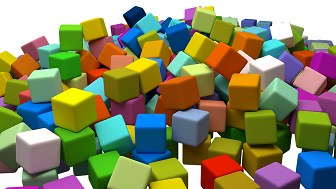 Witnesses vs. Miners
The Steem blockchain is very different than traditional "proof-of-work" blockchains. We don't have miners; we have witnesses. Witnesses are similar to miners, in that they are responsible for validating and producing the blocks for the block-chain, but witnesses are not competing over who has the most "hash power" or fastest computers. They are competing over who has the most votes. How witnesses compete over votes is what makes it interesting. In order to get votes, you have to add value.
Becoming a Steem Witness
Pretty much anyone with a reasonable amount of technical knowledge can become a witness these days. There are quite a few guides out there, and with a small amount of effort you should be able to find a good one one. As long as you are able to procure a proper server and follow the instructions in the guide, you should be able to get a witness node up and running with minimal difficulty.
Getting Votes
So you setup your witness node and have declared your intent to be a witness. Now you just need to get some votes.. How to get votes though? You're running a witness node and created a great witness post. Everyone should vote for you now, right?
Being a good witness is about more than producing blocks
What you will soon learn (if you didn't know already) is that being a good witness requires a lot more than just producing blocks. If you want people to vote for you, you need to find a way to add value to the network and community. You also need to demonstrate that you are a trustworthy person and dependable member of the community.
So how to do that?
I asked the community - What do you expect from your witnesses? There were a lot of great responses in the comments of this post. It was encouraging to see how many users care about what their witnesses are up to, and expect them to be adding value. If you have time, I suggest you read what people had to say.
There was a diverse set of suggestions, but there was also an underlying theme. The key take-away is that most users expect witnesses to be actively involved in the platform and adding value in some way.
Everyone brings something unique to the table
If you look at the top 20 witnesses, most of them have done something to make a name for themselves. What is interesting is how different everybody's contributions are. @jesta has developed some amazing tools for the community such as SteemDB, ChainBB, and Vessel. @gtg is a technical wizard and knows more details and intricacies of Steem than you would believe. @aggroed founded the "Minnow Support Project" which now provides support and community to over 4,000 users. @clayop is the leader of the Korean community - one of the platform's largest active communities. @anyx founded and leads the SteemCleaners group to combat plagiarism, spam, and abuse. @roelandp is responsible for SteemFest. (Sorry, I know the list goes on and on, but I want to keep it short..)
Some ways to add value
Here are some suggestions from the witness community on ways to add value:
Learn how the steemd code works.
Host a seed node.
Host a full / RPC node.
Work on getting STEEM/SBD more widely accepted as a form of payment.
Develop third party tools and applications for the community to use.
Submit pull requests for minor bugs + enhancements.
Submit regular witness reports.
Marketing / PR / Recruitment.
Start new initiatives to make the platform better.
Participate in discussions on hardforks / platform changes.
Participate in discussions on the appropriate values for witness parameters.
Providing an SBD price feed and making informed economic decisions when necessary.
Review new Steem versions and choose whether to run new forks.
Be a role model for how new users should act.
Develop tools for the witness community to use.
Educate and help new users.
Run or sponsor social projects / contests.
Keep in touch by blogging.
Help fight plagiarism, spam, and abuse.
Build communities.
Push to get STEEM/SBD accepted on more exchanges.
Actively curate.
Use the platform.
Fund projects that add value to the community.
Communicate your vision for the project and work to make it a reality.
If you make a commitment, deliver.
Find what works for you
You certainly do not need to do everything on that list to be successful. Heck, you don't really need to do any of them. There is no 'requirement' to do any of those things. They are all just suggestions on ways to add value. Following in the footsteps of the existing leaders is a great way to get started, but it is by no means the only way. What you do for your witness campaign is entirely up to you. The best thing you can do is find how to use your unique strengths to make the platform and community better.
Conclusion / TLDR
To be a successful witness, find your way (or ways) to add value.
Thanks
I want to thank everyone that contributed behind the scenes with your feedback and suggestions. The liquid payout of this post will be split equally between those that offered input to make the post better - @klye, @smooth, @gtg, @pfunk, @furion, @fubar.bdhr, @drakos, and @Transisto.