This has been a challenging couple of weeks for the Steem blockchain. We had a chain freeze recently and Hard Fork 20 which just went live had some challenges with the Resource Credit system (along with some bugs) which really impacted the user performance and has taken a solid day to fix due to unavoidable node replay times. In this conversation we touch on a lot of the challenges we face with decentralized systems vs. centralized systems and why resetting our expectations is so important. We talk about the coordination problem and the costs associated with getting many independent actors to agree to forward action. We go over lessons learned and what can be brought over as best practices from the existing, centralized software development industry. We also touch on some things Steemit, Inc. could have done better and some things they are doing right such as supporting a testnet (which witnesses and application developers could have used more actively than they did).
This conversation was mostly about being heard. As someone who built my own software as a service company for over 10 years, I understand how frustrating it is for software not to work as expected. I understand why Sida and his users were frustrated and why many other application developers and community members are frustrated also. Part of this involves resetting our expectations to better fit the realities of decentralized, blockchain systems. This is cutting edge technology, and we are all pioneers blazing new trails.
It was a fun conversation, and I hope you found it useful also. Please share it around to those who may also be frustrated with decentralized systems not working according to their centralized expectations.
Links mentioned:
Eating Your Own Dog Food: Is the Steemit, Inc Team Regularly Using Steemit?
https://steemit.com/steemit/@lukestokes/eating-your-own-dogfood-is-the-steemit-inc-team-regularly-using-steemit
Witness Update: 15 Hours In Front of a Computer in Puerto Rico
https://steemit.com/witness-category/@lukestokes/witness-update-15-hours-in-front-of-a-computer-in-puerto-rico
Hardfork 20: What to Expect Tomorrow
https://steemit.com/steem/@steemitblog/hardfork-20-what-to-expect-tomorrow
Video: some thoughts on the DLive exit and the Hard Fork 20 resource credit system
https://steemit.com/dlive/@lukestokes/video-some-thoughts-on-the-dlive-exit-and-the-hard-fork-20-resource-credit-system
To fork or not to fork? Is that even a question?
https://steemit.com/witness-category/@lukestokes.mhth/to-fork-or-not-to-fork-is-that-even-a-question
Pull Request Submitted for Condenser
https://twitter.com/lukestokes/status/1044687128456822785
Partiko
https://partiko.app/
https://steemit.com/@partiko
---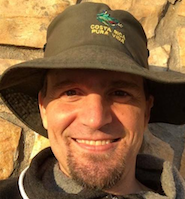 Luke Stokes is a father, husband, programmer, STEEM witness, DAC launcher, and voluntaryist who wants to help create a world we all want to live in. Learn about cryptocurrency at UnderstandingBlockchainFreedom.com







I'm a Witness! Please vote for @lukestokes.mhth