leo-87 witness thread 2017.11.28
Hi all!
I'm Leandro and I've been in the IT and Development environment for a lot of time.
My experience with Linux it's not like a pro, but i can handle it, when i had fifteen years old i learn some about Linux and make some kernel build for update it I remember i've been playing with Slackware, Debian, SUSE, that times i don't have internet like today, i'm talking about of year 2001 in those days in Argentina we use dialup that were expensive and slow! :(.
Well back to this days i was working in microsoft .net almost for 12 years, i start with bitcoin in july of 2013, mainly with Litecoin buying some GPUs to mine it, mainly to learn about mining and because I like assembly computer desktop with powerful components.
My compromise with steem and all of us is make the network more secure adding a witness, and then a seed node, i know we need more seed nodes, i want to participate in the @bitshares as a witness after my grow here in steem.
This are the tech specs for my witness:
32GB DDR3 ECC RAM
2x240GB SSD
Xeon E3 (4c/8t)
20TB Bandwidth
Hosted by privex! thanks to @someguy123!
I read a tons of witness post to make this witness and get it up and running, i will mention all here:
I will leave the guidelines for voting created by @drakos, https://steemit.com/witness-category/@drakos/tips-and-guidelines-voting-for-witnesses
Thanks @drakos!
Here is my linkedin if anyone want to contact me, also I'm in steemit.chat
Many thanks to all who post and share the knowleadge to the public, i hope that my contributions helps others too.
Vote @leo-87 for Witness!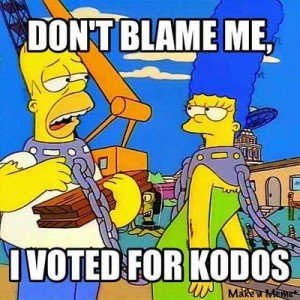 OR if you like command lines:
with cli_wallet : vote_for_witness "YOURACCOUNT" "leo-87" true true
with steem-python: steempy approvewitness leo-87 --account YOURACCOUNT