Steem is only as good as the leaders who help keep our platform running smoothly, are continually introducing new features and fixes for problems. It is up to the rest of us to decide who our leaders should be.
If we want to see this platform continue to grow and flourish along with the Steem token, I feel it is our duty to elect witnesses who will not only serve as master nodes but also add to the development of the Seem/Steemit environment. Most people are able to run a node with a little but of research and the proper equipment, but Witnesses vying for the top spot on the steemit network are rewarded for there position and should be doing more for the community. We all have 30 votes to cast for the witnesses of our choice and these are the 30 most important up votes you will ever make on this platform. Witnesses are the leaders in this community and thus it is of paramount importance that we due our due diligence before casting our votes.
Until a month or two ago I had barely used my witness votes and I felt it was time to change that. I didn't know many of the Steem Witnesses and hadn't put in enough effort getting to know the people who keep this platform running. The first thing I decided to do (which I should have done months ago) was read through all the Steemit FAQ pages to get a better understanding of how our ecosystem functions. After that I headed over to Steemd to check out the top 100 witnesses and what they've been doing on the platform. I highly recommend doing those two things right now, if you haven't already done so.
Really, stop right now, click on the WitnessPage, and check out some of our witnesses, I'll wait.
Okay, now that you're back, let's continue.
This is the second group of interviews that I have conducted with some of our witnesses. If you are interested in reading more of what some of our other top witnesses had to say, head over to my page @jasonshick and check them out. This second round of interviews will include (hopefully) interviews with @gtg, @aggroed, @austibank, @anyx, @drakos, @curie, @btcnews, @utopian-io, @lukestokes and @netuoso. If you have any other suggestions as to witnesses you would like to see interviewed, please leave a reply in the comments.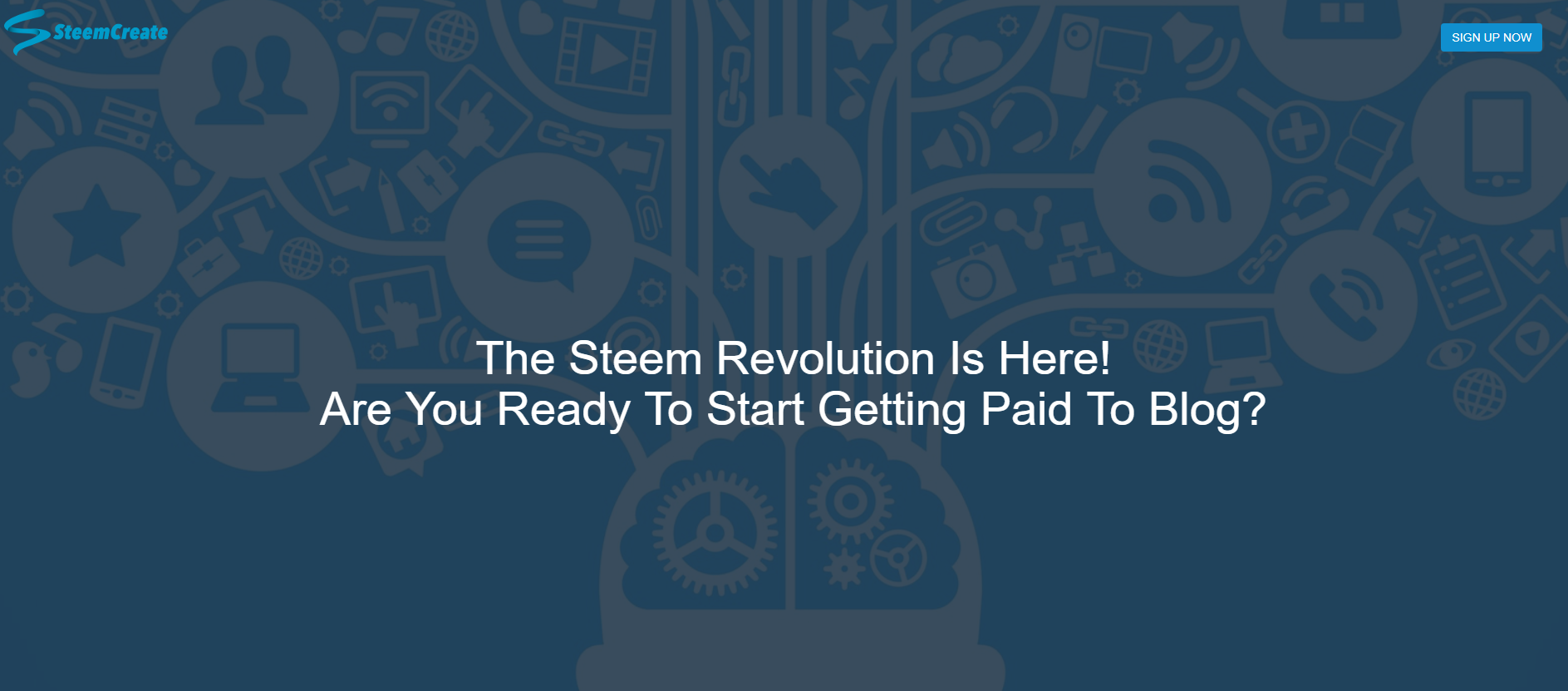 Today's witness is @netuoso. Currently ranked just inside the top 20, @netuoso does a shitload of work for the platform. When not online @netuoso goes by the alias of Adrew, a computer software developer through and through, we are lucky to have him on our platform.
---
One of, if not his biggest contribution to helping our platform is SteemCreate. SteemCreate is a site where potential users can site up and create a steem account instantly. One of the biggest problems with getting new users on the platform is the time it takes from signup to actually being able to login and start posting. SteemCreate has solved this problem. Steemcreate does come with a fee, but 80% of that fee is deposited into your account to help you get started. SteemCreate also acts as a recovery agent in the event that your account gets hacked or you lose your password.
What's more is that SteemCreate has a nice simple interface and does a great job explaining exactly what steem is, how users can make money and some good steemians to follow in order to learn more about the platform. If youhave any friends or family interested in signing up on steemit, send them over to SteemCreate, a great choice for getting started on the platform.
Andrew is very active on Github as he made over 300 contributions last year, with one of his biggest contributions being a STEEM bot Framework, which allows users to do many actions across multiple different accounts with ease. Check out more of @netuoso's work on Github here.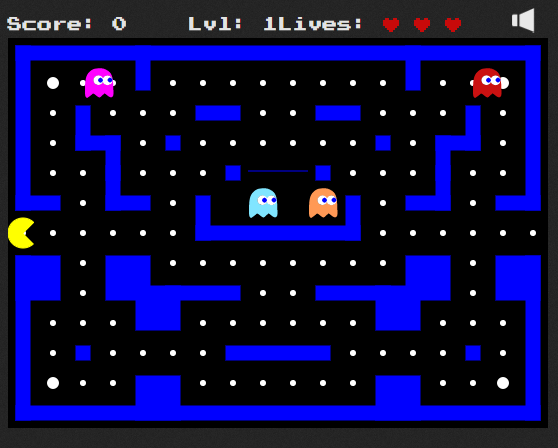 Another awesome thing that @netuoso has created for the steemit users that most are unaware of is Steem Pacman. This old school arcade game can be played by any steemit user free of charge and what's more is that you can actually win some steem by playing. What can be better than that? If nostalgia has started to overtake your emotions right now, head over and have a few games of Pacman and maybe even win a few steem while you are at it. You can read more about the creation of SteemPacman here. @netuoso plans on creating more of these retro games in the future, so be sure to be on the look out.
I had a chance to talk with Andrew a while back and he gave me some really great, in depth answers. Below is a full transcript of our conversation. Make sure you go over to @netuoso's page and show him some love.

What is the biggest obstacle that this platform must overcome before it goes mainstream?
There are several things that can really help to propel Steem into the mainstream. However, one of the most important aspects that need to be addressed is probably account creation. Currently, a user has to essentially apply for an account, provide a method of verification, and wait for an email. This process is handled by SteemIt Inc and involves some level of manual interaction. For Steem to be able to handle the hordes of users that are wanting to join, creating an account will need to be seamless.
Financial advice aside, what ceiling value do you think steem has in terms of price?
Steem currently has a market cap of around $700 million dollars. Keep in mind, Steem has been around for a very short amount of time compared to other major cryptocurrencies and Steem is already in the TOP 35 cryptocurrencies by market cap. This accomplishment, I believe, foreshadows what is to come with this platform. Steem is revolutionizing the way content creators and curators get compensated without the need of a central mediator between the two parties. I do not think a price target of $10 for Steem at some point in the not-so-distant future would not be unreasonable due to the recent announcements by VICE and Global Blockchain Technologies, amongst others.
What is the biggest mistake new users make when joining steemit?
One of the problems that I have with Steem is the fact that many of the interfaces for interacting with the blockchain put dollar signs everywhere. Every post and every comment and ever vote has a dollar value assigned to it. For a network where a large portion of the users are seeking financial independence from the government, it always interests me to see people relating everything to their local currency. I am going to make my own voice a bit louder by changing the dollar payouts to show only Steem priced payouts. Instead of seeing a $1 payout it will be a ~1 STEEM payout. As the price of STEEM breaks farther away from USD, and as USD continues a downward trend of value it will benefit users and the platform more to be priced in STEEM directly.
What makes you from different witnesses in the steemit community?
There are a few witnesses that are also developers, but I try to take it a step beyond by consistently contributing to existing open source projects as well as creating new projects. I find it more rewarding to help a user add a cool new feature to their codebase than to create a project from scratch where my opinion is the only one that I have to take into account. Some examples are my contributions to Condenser, Vessel, and BusyOrg. These projects are some of the largest in the community right now and adding support to them will benefit every single member equally. On top of contributing code and support directly to projects via Github, I also run and manage the SteemDevs Discord Server. SteemDevs Discord is a collection of some of the brightest developer minds in the Steem ecosystem. Users are encouraged to join and present projects they have created or ask specific code related questions. Answers for questions are usually provided within 24 hours of being asked and are available in every programming language.
With some of the current problems steemit faces, I.e. Whale circle jerking, pool draining, bot votes etc and some radical backlash by the likes of @berniesanders, what, if any solutions do you see?
Steem is a very technical platform where users are able to express their voice through their stake. Essentially, this means "whale" users are always going to have more power, control, and influence than newly joining "minnow" users. On top of this, like with any community, there are specific tight knit groups that tend to keep their support within their own group. I find it interesting that you bring up @berniesanders. I find bernie to be one of the more effective users on this platform. Some individuals do not appreciate his rhetoric, but I tend to ignore that level of things and try to understand the point of the message or rant. As far as solutions, I believe there are discussions relating to Hard Fork 20 that might help make some of the changes necessary to protecting the reward pool for all users. I personally believe bot votes and vote selling and the like aren't a huge problem; at least not one completely exclusive to Steem. Personally, I believe one of the largest problems right now is a poor ability to filter based on language, reputation, possible spam, and other heuristics.
Do you ever see any coin coming close to rivaling the power of bitcoin?
Absolutely. Bitcoin was the first incarnation of a very successful blockchain implementation. However, despite having such first comer power, Bitcoin is not the answer to every problem in the world that may be answered with cryptocurrency. Ethererum, for instance, already contains more expandable logic than Bitcoin through its smart tokens. Steem SMTs will be released soon, bringing some similar abilities and techniques to web administrators wishing to adopt the technology. EOS is a notable currency, as well as IOTA. All of this being said, I believe it is wise to hold several different types of cryptocurrencies at a balanced weight so you can offset your risk involved with holding any cryptocurrency.
If there was a worldwide internet and cellular blackout for a week, what would you do for those 7 days?
I am currently in the process of outfitting my fifth wheel camper trailer with solar panels and energy efficient appliances. If the internet were to cut out before I finished, I would just drive to a solar store a couple states over and pick them up to finish the process of the installation, then I would hit the road! My plans right now are to have everything finished and road worthy for the start of the new year. I will leave Louisiana and head through Texas, Oklahoma, and end up in Colorado. After hanging out in Colorado and giving my snowboard some cold snow treatment, I plan to head further west and travel thru Nevada, California, and Washington. Of course, my black lab hiking partner will be close by and ready to explorer the lovely parks and trails.
What is one thing that most people don't know about you?
This is kind of a hard one because I am a fairly open person. I guess something that I do not go around telling everyone is that I am a politically apathetic atheist. Okay… well people might know that already. Some people might find it interesting that I was engaged at one point (didn't see it through to the end — so maybe that isn't so crazy for me). For a real attempt at this question I suppose I could say that I absolutely love learning. School, research, learning, etc … you know, the stuff most people can't wait to put an end to forever when school lets out. I spend a large portion of my days learning new technologies, cloning open source software, and reverse engineering anything I can get my hands on.
Where is the best place in the world you have ever been?
I haven't had the ability to travel a freely as I would have liked thus far do to my previous job demands. However, Steem now has me looking forward to a future of constant traveling, programming, and preaching the ways of the good lord, Steem. I would have to say that Tortola, the largest of the British Virigin Islands, is by far one of the most beautiful places I have been. I could see myself with a fancy beverage lounging out on the beach most days of my life if I lived in such a place.
If you could only vote for one witness (besides yourself) who would it be and why?
Despite my strong feelings for particular users, I would have to say Utopian-IO community witness. Utopian-IO is a platform built on top of Steem that enables developers and other contributors to open source projects to get paid directly in Steem for their work. Utopian-IO recently launched their community witness where the proceeds will be funneled back into the platform for all community members and contributors to Utopian. I believe this is a very noble idea, and responsible too because there will always be a collective mind of developers willing to solve any issues related to server hosting or whatever comes up. If you do one thing for me today, you should go vote Utopian-IO for witness!

Some great responses in there. Before this interview I had absolutely no idea Tortola even existed, but now that I do, I would love to take a vacation to this beautiful island. Once again thanks to @netuoso for taking the time to have a chat with me, go show him some love and go give him a witness upvote, as he is more than deserving.
This is part 12 of the series "Meet Our Witnesses", You can read the interviews with @rival, @good-karma, @someguy123, @liondani, @patrice, @jerrybanfield, @kyle, @pharesim @reggaemuffin, @timcliff and @gtg by clicking the links:
https://steemit.com/witness-category/@jasonshick/meet-our-witnesses-rival
https://steemit.com/witness-category/@jasonshick/meet-our-witnesses-good-karma
https://steemit.com/witness-category/@jasonshick/meet-our-witnesses-someguy123
https://steemit.com/witness-category/@jasonshick/meet-our-witnesses-liondani
https://steemit.com/witness-category/@jasonshick/meet-our-witnesses-patrice
https://steemit.com/witness-category/@jasonshick/meet-our-witnesses-jerrybanfield
https://steemit.com/witness-category/@jasonshick/meet-our-witnesses-kyle
https://steemit.com/witness-category/@jasonshick/meeting-our-witnesses-pharesim
https://steemit.com/witness-category/@jasonshick/meet-our-witnesses-reggaemuffin
https://steemit.com/witness-category/@jasonshick/meet-our-witnesses-timcliff
https://steemit.com/witness-category/@jasonshick/meet-our-witnesses-gtg-second-round-of-interviews
Make sure you follow along to this series as we get to know many of the leaders in the Steemit community and show some appreciation for everything they do. Thanks for reading and check back soon.