So I have not been able to pay a ton of attention to the whole @haejin and @berniesanders thing reawakening the last few days. But now it is all over my timeline again on a day I actually have some time to spend in my timeline.
You can consider me firmly in Bernie's corner on this one. One person does not, under any circumstance, deserve 4% of the reward pool when there are nearly 40,000 daily active users splitting the pool. @ned does not deserve 4% of the reward pool, and if he doesn't, some guy posting Crypto charts 10 times a day certainly doesn't. Sorry, Don't see it.
I know... I know... I just lost the entire audience I am trying to make an argument to. But you know, with the title of this post, they were never going to be in my corner anyway.
So I want to explain the reward pool to those of you who are still here, and don't really grasp the reward pool. I want to put it in the simplest terms. Terms even my 5th grader would understand.
And then it hit me....
The Reward Pool is a Bid Bot!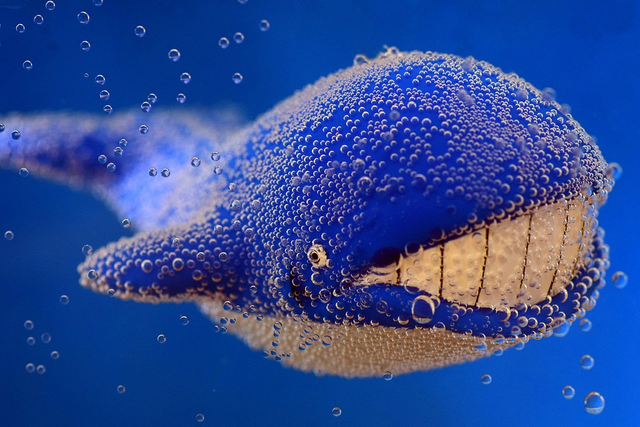 Image Credit: @themarkymark @buildawhale
Remember, we are parsing this down to the simplest terms. To Language that anyone can understand. Well, we all understand Bid Bots right? We all go to Steembottracker to see what our vote purchase could be worth, thanks to the hard work of @yabapmatt, and we place our votes accordingly.
One of the best explanations of Bid Bots is the one provided by @sneaky-ninja created by @michaeldavid of @thealliance. Check out his sneaky ninja moves on these fishes: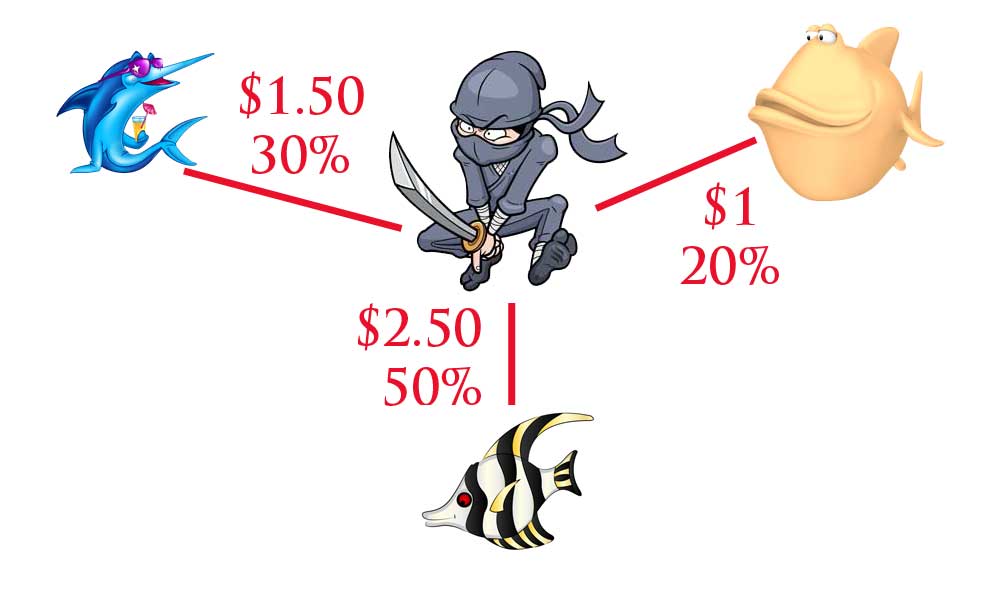 Image source and Sneaky ninja rules can be found at This Post.
The basic premise of a Bid Bot is that it has so much voting power each window. Let's take @buildawhale for an example. As of this writing, Buildawhale has a FULL UPVOTE Value of a tick over $800 per voting window. That $800 gets divided among all the people who send bids in for their posts. But you don't just all get an even split. No, you get a split based on how much you send in versus how much everyone else sends in.
See the above image if you are confused. Fish 1 sends in $1.50 and winds up with 30% of the vote, fish 2 sent $1.00 and got 20%, fish 3 sent $2.50 and got 50% of the vote.
The fractions and decimals change with each new bid sent to the bot. But the key point is this...
The Bot Still votes for $800
That's right. The Bot's vote doesn't go up and down, back and forth all willy nilly. It stays at $800. A specific amount dictated by the Steem Power held in the bots' wallet, and the current Voting Power.
The Reward Pool is a Bid Bot!!!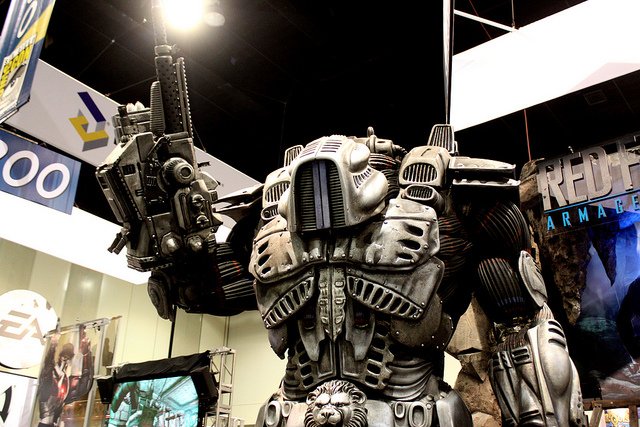 It's the Biggest, Hardest Hitting, Most Misunderstood Bid Bot around. But if we're going to boil it down to it's component pieces, It's a fucking Bid Bot!
---
See, every day the system generates a specific amount of Steem that is our reward pool for the day. That newly produced Steem is parceled out by our upvotes (bids) on posts. My bid has an ESTIMATED value based on whatever algorithm people much smarter than me built to estimate rewards. But the key word here is Estimated. Because what really matters is how many people vote throughout the day. I guess the programmers have a pretty good handle on the voting habits of Steem users, so the estimates are pretty good. But post values will fluctuate throughout the day as more votes come in and effect the value of each vote.
Going back to the absolute simplest terms. If one person, and only one person voted once All Day Long then the entire reward pool for the day would go to that one post. Period. End of story. The reward pool is X, the votes were Y. if you can get 40,000 people to stop voting for 24 hours, feel free to test this theory. I'm game!
The problem is, there ARE 40,000 active users all voting and vying for their piece of the pie. And each of our votes is weighed differently based on our SP. But at the end of the day, Steem, our Big Ass Bid Bot, takes all of those votes, and distributes the reward pool accordingly, and then goes back to sleep to recharge before it distributes all of the next day's rewards.
---
The Supply is not infinite
This is where @haejin's followers have it wrong. I saw a post today about how there was plenty of supply, in fact an infinite supply. There isn't. It is a fixed amount. If you want to understand the math behind the fixed amount, check out @penguinpablo's article How much Steem is added to the reward pool per day. As of that writing, 6 months ago, the daily Steem production was 48,029 and the inflation rate decreases about every 8 days.
So 48,000 Steem created each day. That's the Giant Steem Bid Bot's payout.... Like Buildawhale's $800 payout. It is finite. It doesn't go up or down based on the number of votes given out, it doesn't care what kind of garbage post you upvote. It doesn't even care if you post an image of a chart you found on the internet. All it cares about is the cumulative voting weight of your post versus ALL OTHER POSTS that were voted on that day.
---
TL;DR
@haejin is taking Steem away from you. How? He's coming in like the shark bid bot bidder at the last second with a Big Fuckoff Hammer and outbidding everyone else in the pool. Due to the sheer number of posts he puts out, and the voting weight he is able to put behind those posts, he is outbidding you not once, but ten times a day.
Every voting window is closed to you! You wouldn't buy a vote from @appreciator if you knew you were sending in 10 SBD for a $4 vote would you? Of course you wouldn't. But that is exactly what you are doing every time you vote for someone to get $400 payouts multiple times a day. You are saying "This dude deserves more of the reward pool than anyone else!" I hope that let's you sleep well at night.
---
Really Really TL;DR
The Reward Pool is Finite
It can be compared to a Bid Bot in that it gives out a fixed amount every payment window
When one person outbids everyone else 10 times a day this is abuse
You wouldn't let people get away with doing this with Bid Bots
Why are you letting them get away with it any other way???
Reclaim the Reward Pool, Stop voting for @haejin
END OF LINE