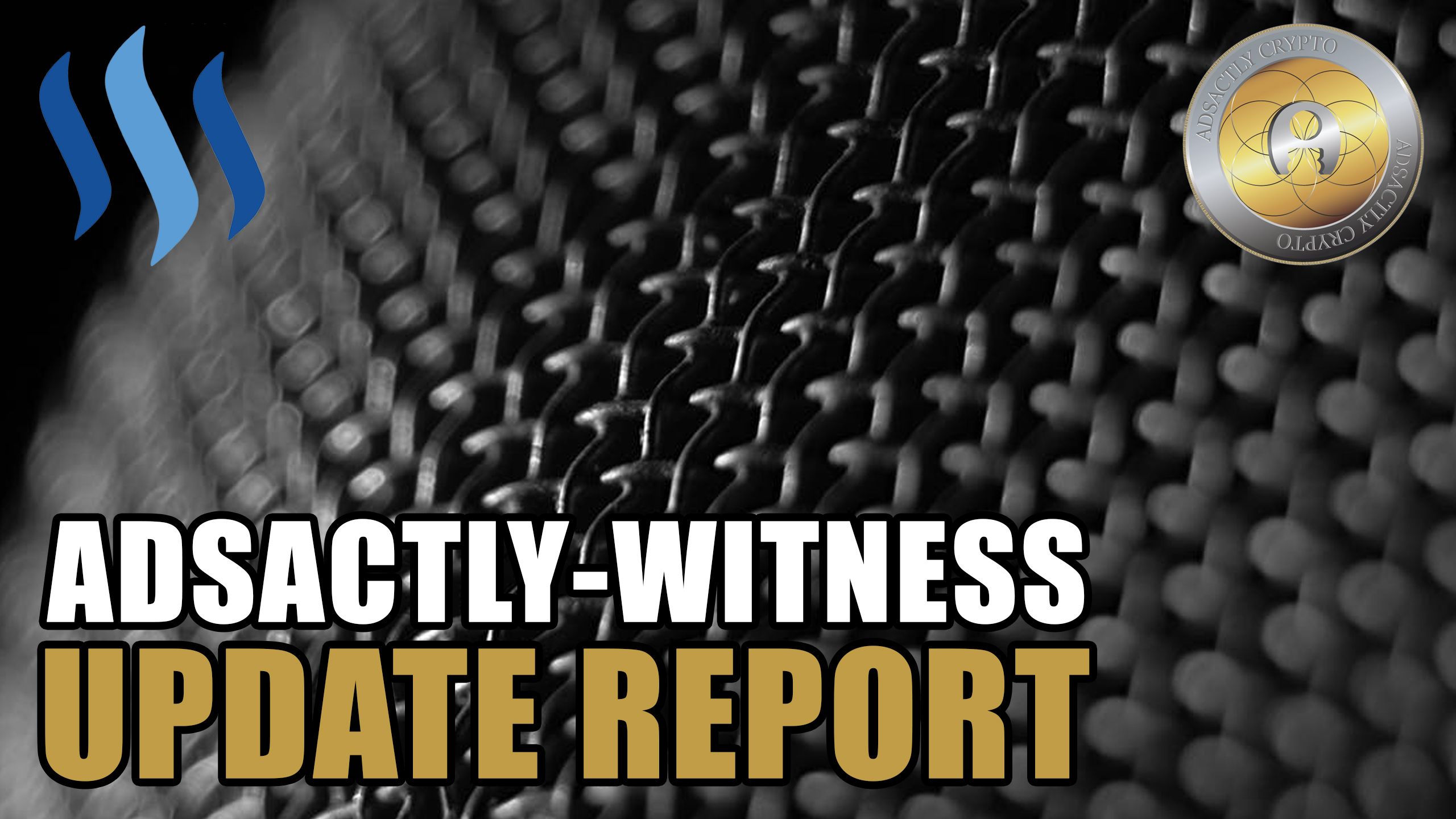 ---
Witness Update Report #9
Another week has passed and it has shot by like a bullet, it felt like I was just writing the last report a day ago.
It has been a rather busy week so far, we have upgraded the witness server to 19.3 and she is running oh so smoothly. As always we are happy to report that no blocks have been missed. We are still sitting firmly at rank 50 and the influx of witness votes from minnows and the steemit community since we made it onto the witness vote list has been amazing.
May the 4th be with you all today!
Please take a moment to read our Witness Proposal, and if you support the same fundamentals and vision as we do for the future of the Steemit community, please consider voting for us as witness here.
---

ADSactly Education :
We have decided that as part of our weekly Witness Report post, we will be choosing different technical topics to discuss.
Please feel free to request a topic in the comment section.
Basic Steemit Blogging Advice
Something we are often asked in our Discord by many minnows is, "How can I make it on Steemit?" or "What are your tips for a successful Steemit journey?"
Here are our top tips - remember, these are only our tips, and doing well on Steemit will depend on your time and effort put into the platform.
Top Tips:
Post good, original content. Clear photos, cited and sourced, if not original. NO PLAGIARISM!

Consistently comment and interact with other Steemians whose work you enjoy or find common ground with. The good sir @papa-pepper once advised to treat your interactions like neighbours within a community; keep visiting each others "houses" or blogs and get to know each other. (Read more here)

Show some personality in your posts - readers enjoy getting a glimpse of the writer's life and will come back to catch up

Stay consistent. Set yourself a goal, of say, three or four posts a week, and keep on keeping on. Readers will return to your page, hoping to see your new posts

Take part in contests. This is a great way to interact with other Steemians, and to make new friends.

Interaction is key! Discord is the backbone to Steemit, and its a good idea to join servers based on your interests. This way you will meet like-minded people and make some friends.
---

ADSactly
Lots of activity in Adsactly this week. The Discord channel is growing like crazy and the new members are leaving a mark. Post Promotion is getting bigger every day with a serious number of high quality posts every day. There is a new opportunity for service in Adsactly. We are going to increase the number of moderators on Facebook, Reddit and Twitter to grow our presence on all three. We need good people on all three teams, it's a great chance to help Adsactly and earn some community units by doing what you already do. Just bring yourself and your ideas to the Discord channel, then catch one of the Community Managers to tell us about yourself. It's got a serious chance to be a win/win.
We welcome you to join the society, meet and talk to people, make friends and establish relations with other ADSactly members. You will receive ADSactly community units just for showing up and taking part in our voice hangouts, for helping out with promotions, for helping new members feel welcomed, showing them around and helping them get familiar with the society, for finding new projects that might catch interest of other members. Sometimes even for being generally a good person willing to help others.
---

Server Information
CPU - XEON E5-2620 (4 cores @ 2.0Ghz)
RAM - 64GB
HDD - 500GB RAID6 (mirror/stripe)
Network - 10Gb/s dedicated 99.9% guaranteed uptime.
Location - Houston, TX, USA
Hosted by @crowetic
---
---
Click the link below to join our Discord society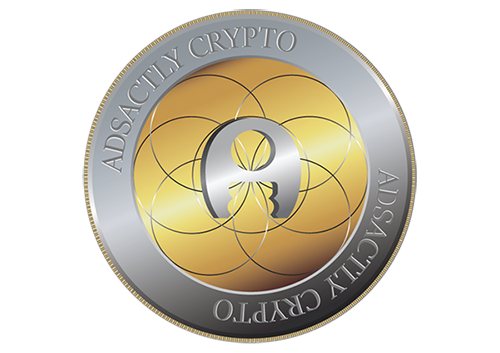 ---
We would greatly appreciate your witness vote
To vote for @adsactly-witness click the image below, scroll to the bottom and type "adsactly-witness" in the box

Thank You