STEEM tokens transfers for January's participants plus first donation and collaborators in February
Steem.center : About | STEEM Rewards | Rules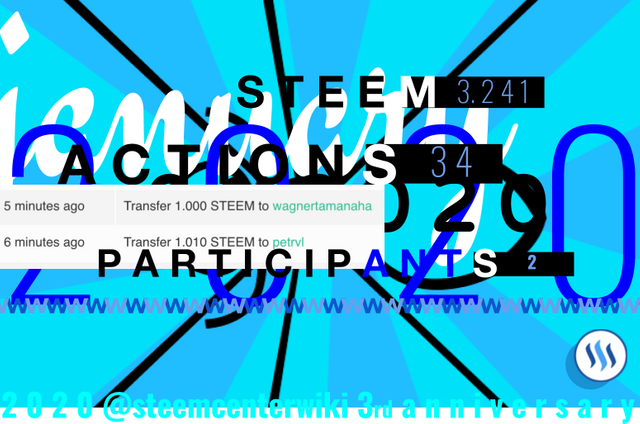 Hello steemians! Last week we announced the January's STEEM tokens distribution list to Steem.center wiki collaborators and as proposed in the project's Rules we transfered the rewards to the participants @petrvl (1.010) and @wagnertamanaha (2.231). Thank you all!
This time again @wagnertamanaha donated most of his share to be distributed to this month's participants. Thank you all for your collaboration, donations and support!
And we already have the February's first participants, the returning collaborators @bicipuci and @wagnertamanaha. They started the group of participants to receive a share of STEEM collected here this month once more. We invite you to check all the updated wiki pages here in: Recent Changes
Thanks once more to all participants, donators, followers and suporters, we ask you to continue collaborating to make Steem.center in the wiki about all Steem related things!
Project's Balance
After the distributions and donations now our wallet has 3.393 STEEM, following our rules, the amount of 60% of all STEEM collected in February - 2.035 STEEM - would be shared among this month's participants. Take a look at our project's rules and join us whenever you wish. Or just upvote and resteem this post to increase the reward pool as an incentive to new and current participants. We will, like we did this time, transfer part of all STEEM collected would be shared among the wiki collaborators next month again.
Join the project!
If you want to participate in the next STEEM distribution to earn a share of the STEEM tokens collected by this account, check the Rules and join us if you like. In 2020 we're celebrating the project's third anniversary, our wish is to make Steem.center the wiki of all things Steem. Follow us, register in Steem.center with your Steemit username, then just start doing wiki contributions!
You can find ideas of new pages in Articles for Creation and use the sandbox page to play wiki editions freely. We also recommend you to follow some loosely guidelines and you can just ask for a personal response in Steem.chat #wiki channel.
To support the project with donations, just transfer any STEEM/SBD value or STEEM Power delegation (see in the rules our upvotes routine) to @steemcenterwiki. Or follow us, upvote, reply or resteem this post.
A proposal to automate the @steemcenterwiki rewards distribution
In February last year @wagnertamanaha suggested An idea of a Mediawiki extension to connect with Steem blockchain and its content reward system. It was his first attempt to participate in the old @utopian-io project as a proposal to the open source developers. If you are a Steem or Mediawiki programmer feel free to drop any feedback that could help to make this idea profitable and real. With the launch of the Steem DAO Proposals it could be an opportunity to make an entry there too.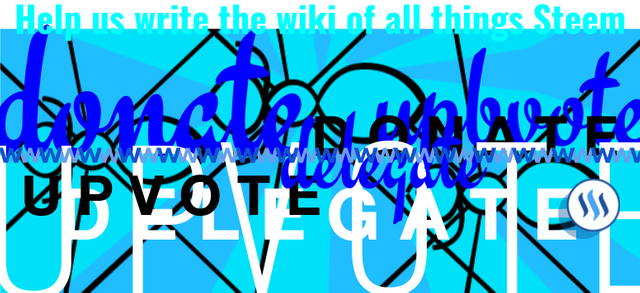 Image credits: illustrations and design by @wagnertamanaha.
Steem.center : About | STEEM Rewards | Rules