Today's theme for the daily whiteiswhite challenge is White Photographed Against White.
---
I photographed this image using the second lens (the 56mm-equivalent lens which Apple calls its "telephoto" lens ) on the iPhone 8 Plus. I love that particular function on the 8 Plus, because it allows for 2X optical zoom!
---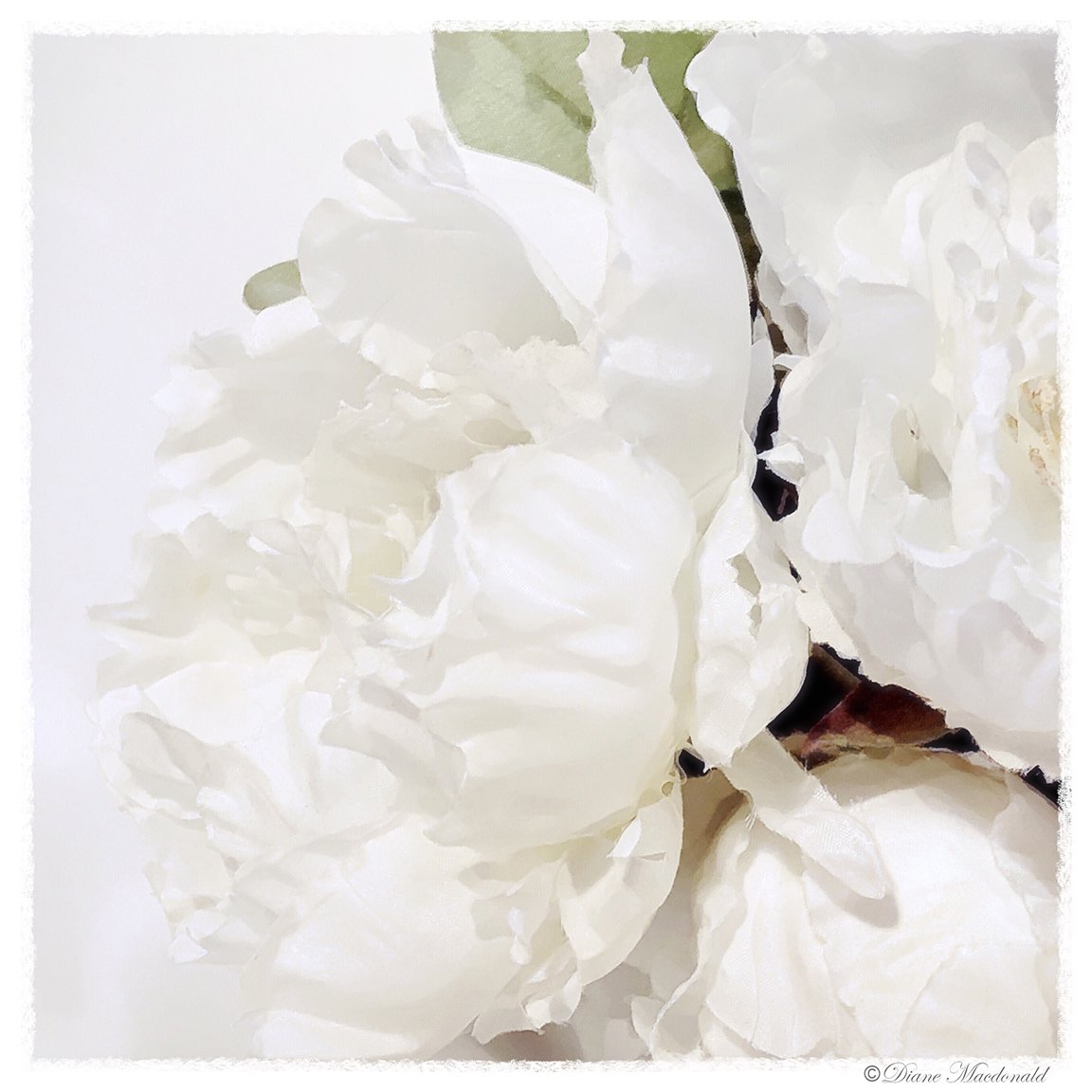 Image ©Diane Macdonald. All Rights Reserved. Camera: iPhone 8 Plus | Editing apps: Camera+, Enlight and Afterlight 2
Here are the daily themes for the whiteiswhite challenge:
Monday: White Photographed Against White
Tuesday: Animals
Wednesday: Flowers
Thursday: Food And Drink
Friday: Architecture
Saturday: Water In Nature
Sunday: Anything Goes
The rules are very simple. You have only 4 things to remember!
Your own original photography only!
The whole image needs to be mostly white for the Monday challenge. For the other days, the SUBJECT MATTER needs to be mostly white!
A link to this page so others can read the rules
#whiteiswhite tag
Don't forget about the #wiwcontest – It's not the same as the daily challenge!
Read about this week's theme and the special rulesfor this week here.
---
Thanks for taking the time to read this! I truly appreciate it. Read some of my past photography tips and tutorials at photography-101.
---