People I recommend following: @stackin (part of an ongoing series)
@stackin makes reading look cool -
Well, reading has always been cool... wait, I'm not sure if I'm qualified to talk about cool.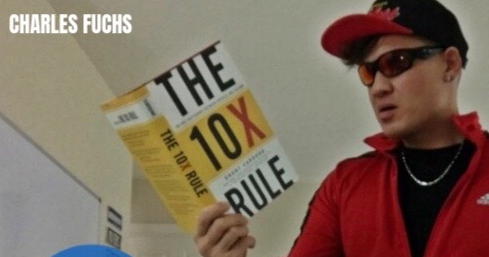 Charles Fuchs, the man who has taken blockchain social by storm (with massive action).
Now, I admit that I'm not into all of the content that Charles posts (and that's okay). I really enjoy his book posts, though. He is very well read, especially in the subjects of entrepreneurship and personal development.
If you are wanting get a real education about business and freedom, the books he recommends are pure gold... to be stacked.
Read the rest of this post on Whaleshares!