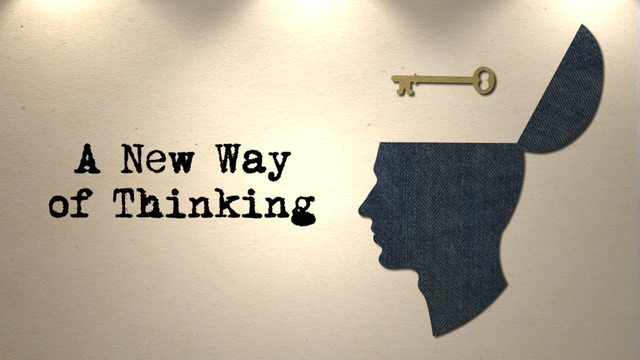 My writing, of late, is centered around the new paradigm which includes a new way of thinking. It is based upon abundance and concern for others as opposed to scarcity, hatred, and fear. Therefore, it pains me to write this post.
That said, it is interesting to watch a bunch of anarchists, free thinkers, humanity lovers, and de-centralization zealots operate in a way that would make the banksters and their minnions on CNN and FoxNews proud. No wonder these people can control the masses, we are so easy.
People act emotionally and justify logically.
We are mostly at the whim of our emotions. The media and advertisers know this. If this were not the case, nobody would buy a vehicle that depreciates $3,000 the second you drive it off the lot. Who would lose 10%-20% willingly in a matter of minutes? People who buy cars based upon emotions and not facts, that is who. Of course, they will give you all the reasons why they bought later. It is no different than someone who gets in a bad relationship justifying how wonderful he is when he isnt. Of course, 6 months later, the emotion is gone and he is nothing but a jerk.
Why do I bring all this up?
Yesterday, we saw exactly what I am talking about on full display. We had a bunch of people riled up which led to a dowvoting rampage against @haejin along with a ton of accusations.
Therefore, I decided to look into what was said and done to point out the behavior which exemplifies how people aced being students of the banksters. Their training was perfect.
Before I get started, I will say I have no idea if @haejin is running a giant scam or who this @ranchorelaxo is. I can only go based upon what I see and observe.
Again, I am trying to point out the behavior which is reflective of the mindset.
So, let us look at some of the reasons people use to justify the downvoting brigade they went on.
He is taking up too much of the reward pool, thus we should downvote him.
This is a truthful statement. At one point yesterday, @haejin was listed as earning over 6% of the reward pool. Obviously, this much of the pool going to one person is excessive. Hence, the need, in the view of many, to downvote.
Why downvote? "To reduce his share of the reward pool".
WTF????? Do you understand how the reward pool works?
The reward pool is static on a given day. Whatever the amount of SP allocated that day is shared. Each person's take is based upon the voting of the entire ecosystem on that day which includes number of votes, VP, and percentage of VP used on each vote. In totality, the pool is then divided up.
"Yes, hence the need to downvote".
No, incorrect. There is no need to downvote when one person has too much of the reward pool.
Instead of doing that, why not take your 10 votes at $150 or $200 apiece and upvote 10 different people?
That move dilutes the share of the reward pool by the same $1500 or $2000 PLUS someone else profits. But no, lets harm another because we think he is playing games.
His Analysis Is A Scam
I stated in a comment yesterday, EW is a debatable subject. In fact, all of TA is subject to debate. However, most of the one levying the scam attacks wouldn't know a wave from a dow theory from a candlestick. Nevertheless, let takes a look at some of this "scam" analysis.
This is an image taken off blocktivity.info at 10:45 EST today. Please look at number 4 and notice the price...63 cents.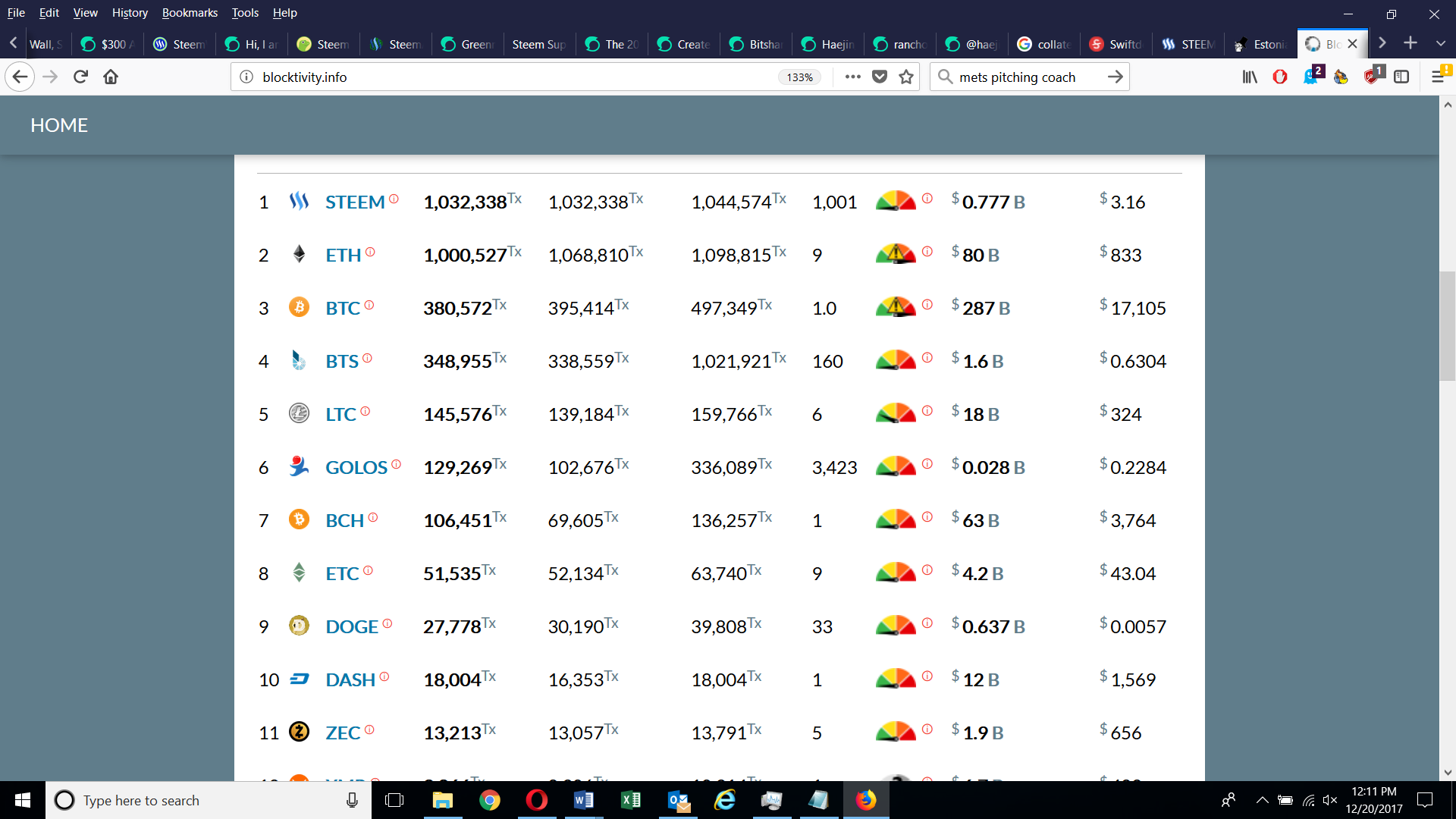 Here is a chart from a post @haejin put up around 7 AM EST. Notice the time on the chart is just before 7....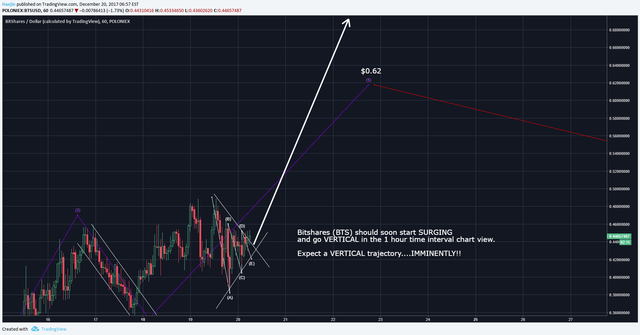 Are you kidding me? This scammer called a 50% move a few hours before it happened. What a con man he is.
I would be curious how many of his attackers could make a call like this.
Here is the full post:
https://steemit.com/money/@haejin/bitshares-bts-update-vertical-price-move-imminent
Maybe he got lucky. The problem with that idea is from observing him over the last 4 months,I would gues his calls are correct about 80% of the time. Nevertheless, he is a scammer.
He is a Spammer
This is a good one. He should be downvoted because he is posts too much. Anyone who does that deserves a downvote.
To start, if he was a spammer do you think he would have 5800+ followers? How many spammers do that?
Also, it isnt as if he tit for tat since he is only following 380....
Here is an article mentioning how he went from 3000 to 4000 in a little over a week.
https://steemit.com/milestones/@scarlet7/haejin-goes-from-3000-to-4000-followers-ten-days-something-big-is-happening-over-here-come-and-see-for-yourself
Which brings up the next point: look through the comments on his posts. He has 5,000 followers, many asking for analysis their preferred coin. There are over 1,300 coins and I bet, in a week, he gets asked about well over 100.
So what the downvoters are saying is that he shouldnt give his followers what they request? Is that what people are really saying, ignore your followers?
He doesn't write anything in his posts.
So what, should he write the epic Gone with the Wind? You downvote him because he doesnt meet some word criteria?
You ever hear a picture is worth a thousand words?
The chart I put up, we are here at 44 cents, we are going to 62 cents....what words are need for that. Where we are and where we are going is the only thing his followers care about. If they wanted words, they would go the to literature section.
By the way, I guess we should downvote all those posts in the photography section....not enough words.
He is taking his SBD and moving it out.
Again, that is worthy of a downvote barrage?
Isn't it his money? Should he be able to move it out if he wants or should he have to keep it in?
Of course, if one took the time to learn the facts, for months @haejin has been taking the SBD he makes from his posts and rolling buying Bitshares with it...or that is what he stated in one of his posts a couple months back.
I guess something that was taking place for months is suddenly a useful tool for guilt....You have to love tyranny.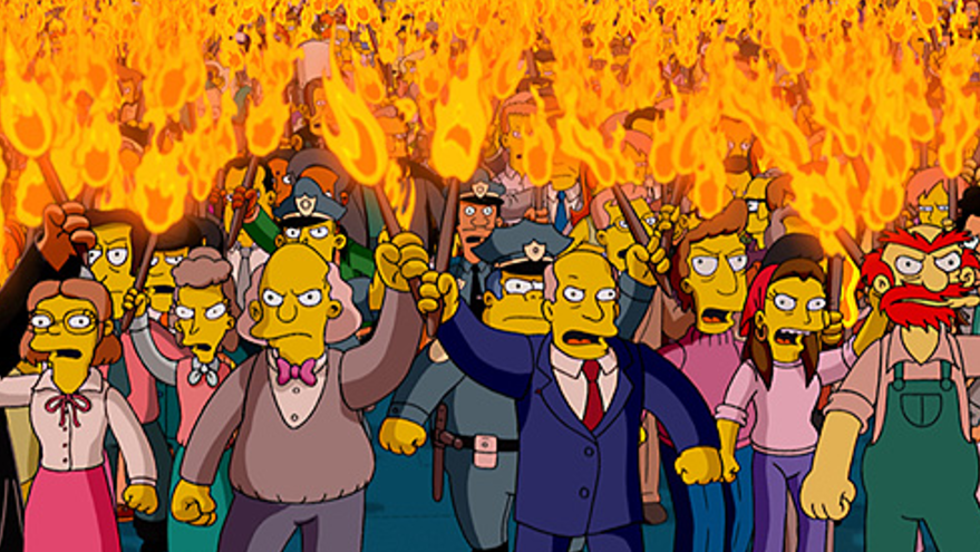 So the justifications for the behavior is proven false yet many engaged in this behavior. They got themselves in an emotional frenzy because someone was taking too much of the pie. Wow, that is scarcity thinking. Then, the personal attacks came out without an ounce of evidence, in fact, there is a mountain of evidence to disprove most of the attacks.
You want to see the level this reaches: I saw someone post that he felt ranchorelaxo deserved the benefit of the doubt since he was a long-time inactive whale. Guess what happened? Within seconds this comment was downvoted out of sight. This individual wasn't posturing a defense for anyone, simply calling for cooler heads. And he got zapped.
Here is my question: What happens if a whale takes a liking to your posts and decides to upvote you at full strength? What happens when your posts go from $20 to $150? Do you want to be on the firing line and part of the witch hunt? Maybe you should avoid posting quality content or stuff that people will like to avoid that situation.
Is this really the atmosphere we want around here? I mean seriously, do some want their STEEM to go back to 6 cents apiece?
Certainly downvoting has its place. If someone is posting Enlarge Your Penis or 1% Mortgage Ads all over the place, I hope people downvote that out of existence. That is what it is meant to do. However, what took place was nothing like that.
Witch hunts, downvotes, abuse of power, emotional frenzies, and verbal assaults....
All I can say is Jamie Dimon is very proud.
And by the way, how do you feel about blasting out 20 downvotes in 60 seconds only now to realize everything you thought was incorrect?
Some days it just isn't easy to be a puppet.
Whatever your amount, SP provides a certain amount of power and it is disappointing to see so many blatantly abuse that power.
If you found this article informative, please upvote and resteem.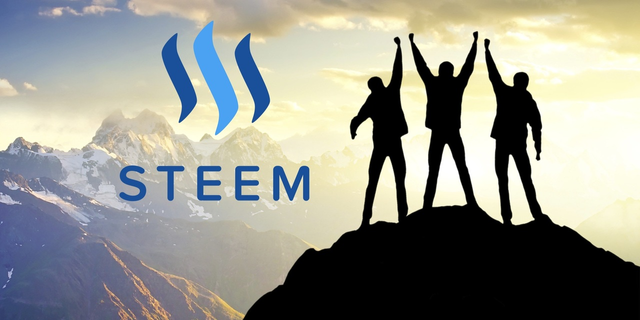 Pictures by Google Images