Hi, Steemheads!
After 48 years and 3 decades, here are the winners of the contest I made eons ago that I have totally forgotten, thanks to my poor memory. I'm sorry.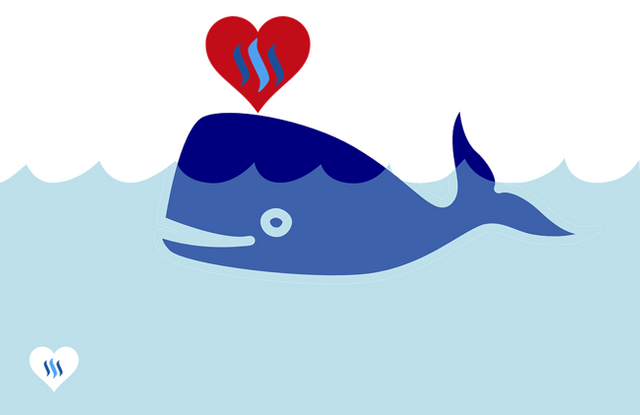 It was a writing contest about how would one be if they were Steemit whales and 33 great people came to join and share their thoughts. There were a lot of interesting thoughts but mostly it was about helping tiny fishes to thrive in this big ecosystem of Steem and focusing on engagement and encouraging community builders to keep doing what they are doing and supporting initiatives.
I am glad to know this is how minnows and red fishes think, if Steemians have this in mind all the time, what a great place Steemit would be and everyone would be getting the help they need here and this platform would work for everyone. I love Steemit, I believe in its beauty and its potential to change the world and change lives of the people that are here.
Without further ado, here are the winners!
FIRST PLACE
@mimismartypants'
Writing Contest: If I Were a Whale
This work is so witty and I love how it does not say much but the reader will understand perfectly well what the author wants to convey. This is very creative and at the same time funny. Thanks for joining and making the contest memorable for me, @minismartypants.
SECOND PLACE
@otom's
Re:What Would You Do If You Were A Steemit Whale? a @mermaidvampire Writing Contest
I did not expect for otom to join my contest because I know he is a busy guy. I love his point of view on this matter, as you can read, he is straightforward and his thoughts on it is unpopular yet empowering. Indeed, it is not any whales' obligation to be Santa Claus. A whale made themselves whale with their money and their efforts and it's up to them how they would use that power. Also, I love his message for everyone to learn how to fish for themselves and not rely on a whale or anyone. Yes, we should be responsible and primarily, we should be the one to help ourselves first before we seek others. A very nice perspective if you'd ask me. Every Steemian should consider these points. Thanks for joining and sharing with us a good point of view.
THIRD PLACE
@fycee's
What Would You Do If You Are A Steemit Whale? @mermaidvampire Contest
Oh, gosh, this was a lovely read. I love how @fycee can be so subtle with anything. His post is about a realistic vision if ever he becomes a whale. It is centered on being this big whale yet still having your sh*t altogether and it does not make you into something you are not or worse, into something hideous. He focused on being humble and just doing yourself, do not mess or meddle with others' affairs but be helpful when you can. This is also another straightforward entry and very good choice of words. Kudos to @fycee because obviously this person can write and speak his brilliant mind at the same time. Thanks for joining and sharing your talent with us.
The winners will win 5, 3 and 2 SBDs, respectively, for first, second and third. All the 30 others that submitted their entries will each share a Consolation Prize of 3 SBDs, everyone of them will have 0.1 SBD each.
Thanks for joining, until the next contest!
@mimismartypants
@sarez
@dollyjane
@mers
@fycee
@otom
@kaloka
@aronnaawe
@jurich60
@zephalexia
@andreiisul
@tjoet
@chekohler
@roxy-cat
@rezoanulvibes
@iamthegray
@olivia08
@tygertyger
@vikasgoel1234
@nahupuku
@veekeeme4
@orlandeto
@maribelquere97
@josyweed
@peachyladiva
@oriagny
@reginecruz
@coolarth
@mrnightmare89
@atongis
@gabriela24
@cinderz
@amelin
Love and Peace,