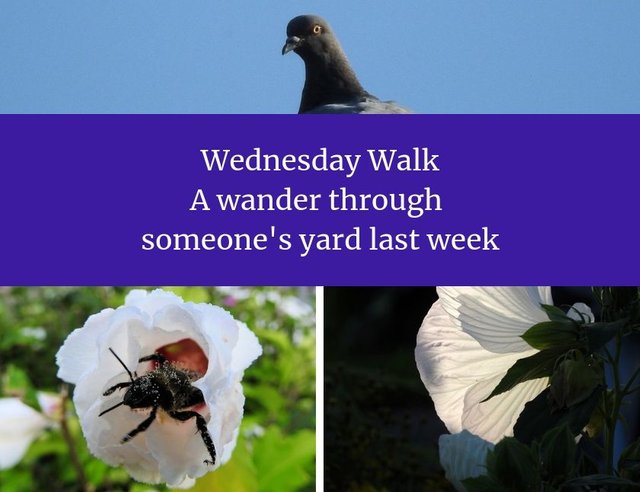 Before anyone asks, I supposed I should explain my title a bit - yes, I did wander with my camera though someone's yard last week, but I had permission to be there! 😂
The longer story - our eldest has been doing some work as a pet sitter and home caretaker over the past couple of years. One of the few silver linings to hubby being out of work this past month, is that he's been able to help her out by driving over to places with things she's needed, or in this case, to pick up some of her stuff as she got ready to leave. Needless to say, I jumped at the opportunity to ride shotgun, and since I was having a mild tremor day, I couldn't resist snapping a few million shots as I wandered a bit outside while we were there.
Speaking of wandering, don't forget to wander on over to
@tattoodjay
's latest post, called
Wednesday walk challenge Central park and Steem Basic Income Give away
, which has some great shots of people walking in Central Park while he was walking in Central Park. 😊
Now, on to my wander through someone's yard last week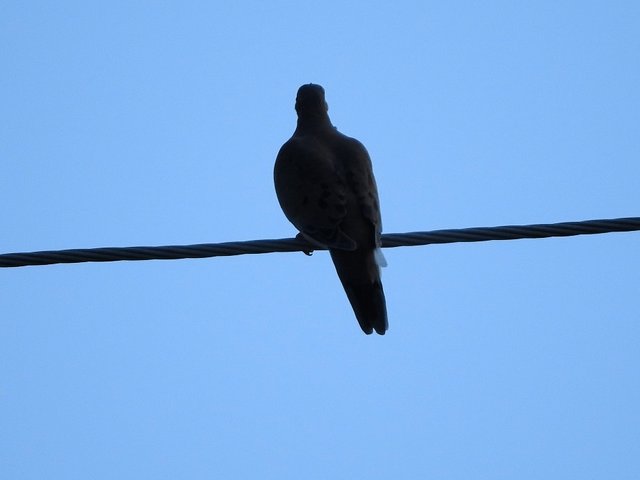 I was standing in the driveway next to our car, when I heard a familiar sound. It's hard to tell from the photo, but a Mourning Dove was sitting on the wires across the street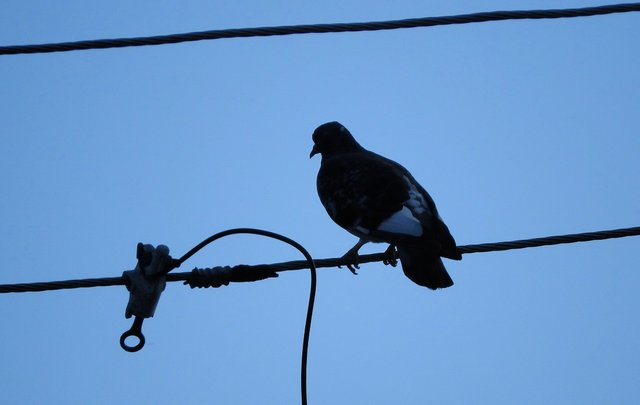 I noticed this guy sitting to the right, and at first thought it was a dove too. However, that bright streak of white didn't look very Mourning Dove-ish, so I angled around a bit and changed the exposure...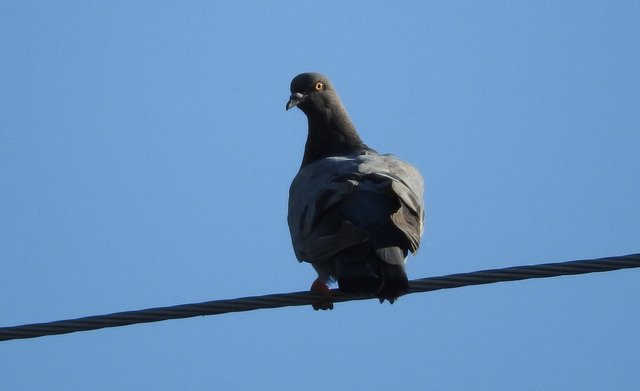 ...and look at that! Definitely not a dove at all! I'm guessing it's a pigeon, and given it looks like there's an orange band on its leg, it's quite possibly a homing pigeon.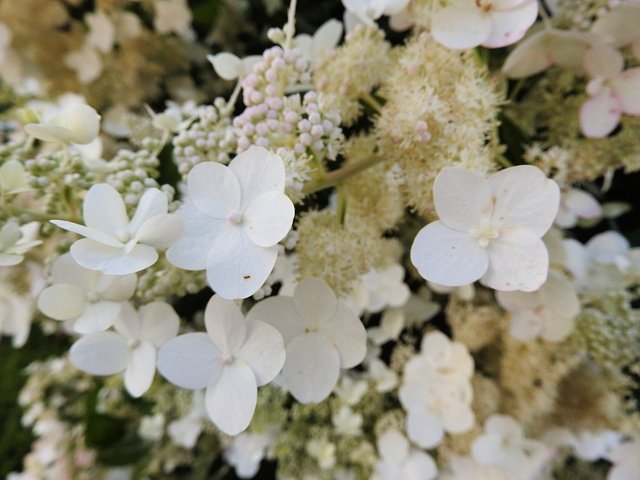 I'm not one hundred percent certain, but I believe these flowers are hydrangeas.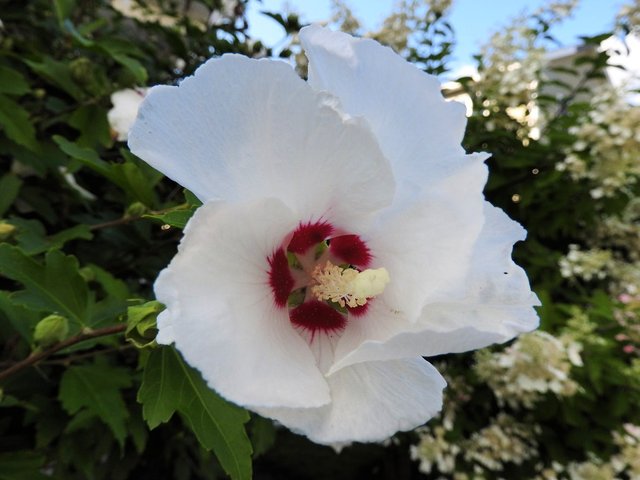 Also not certain, but Google seems to think these flowers are Hollyhocks. And who am I to argue? 😊
EDITED TO ADD: Thanks to a suggestion from @melinda010100, I think these are actually hibiscus.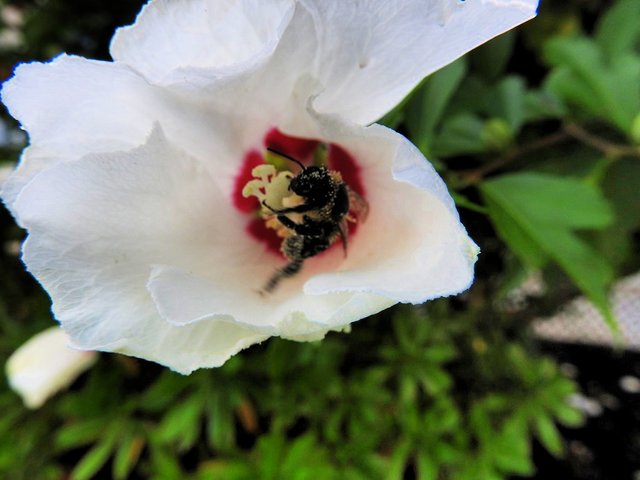 One thing I do know for certain is that these flowers are bee magnets!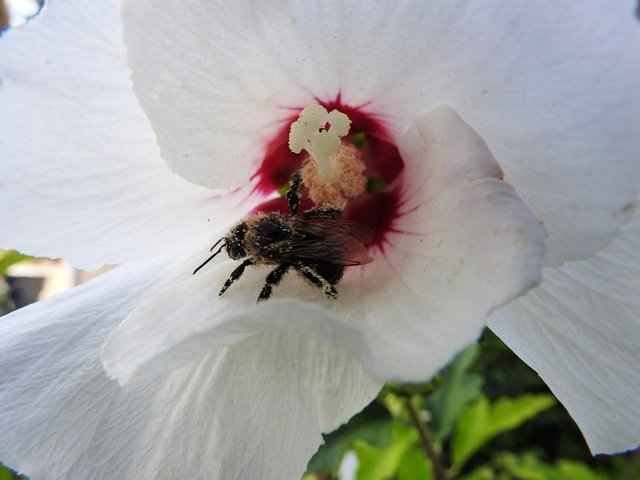 Every bud seemed to have a visitor....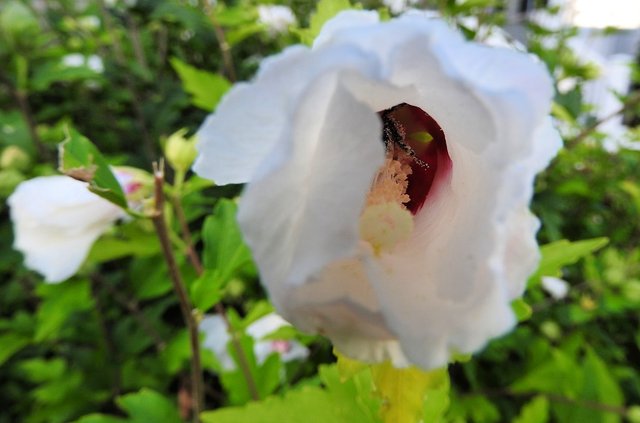 ....even if you had to really look to see them!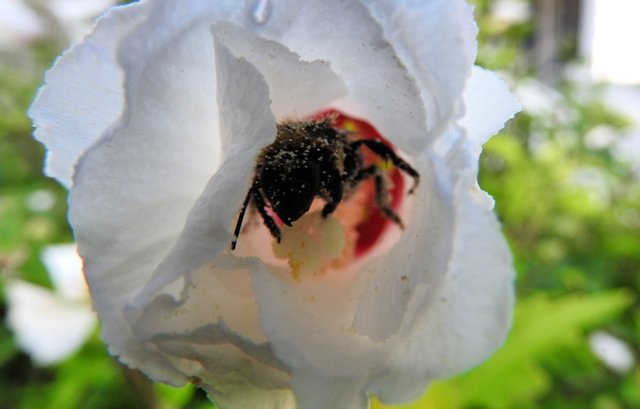 The bees weren't at all camera shy either!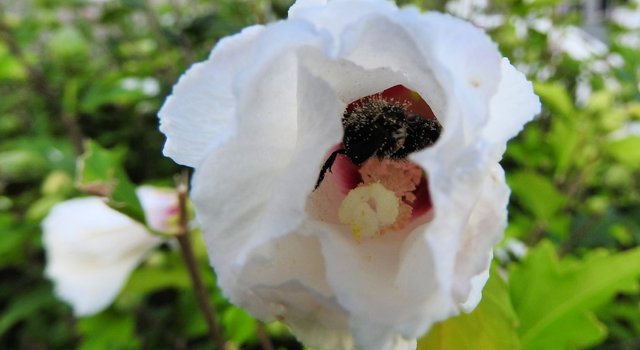 They were too focused on all the pollen...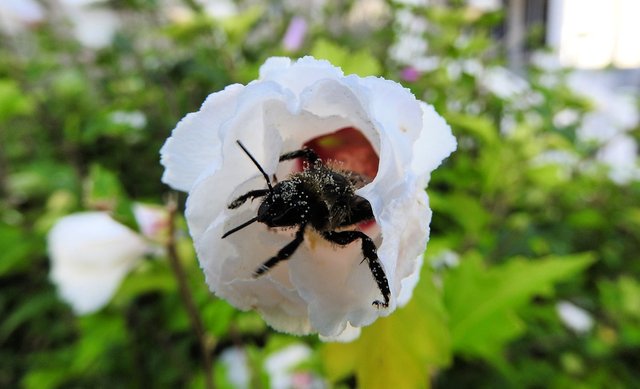 ...to even BEE concerned about me!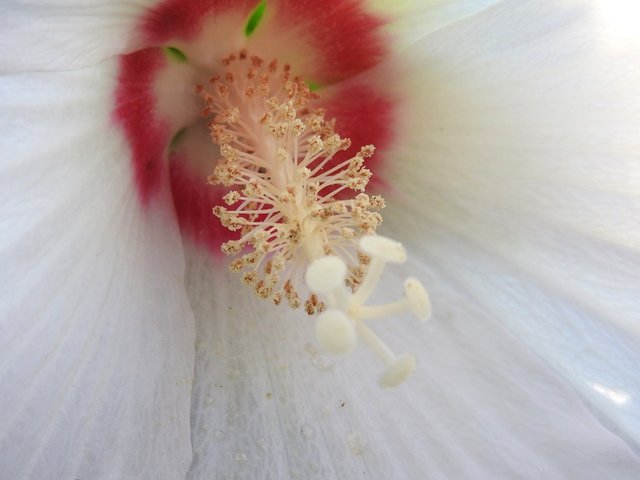 Google also said these were Hollyhocks, but they were about 5 times the size of the ones the bees were going crazy over.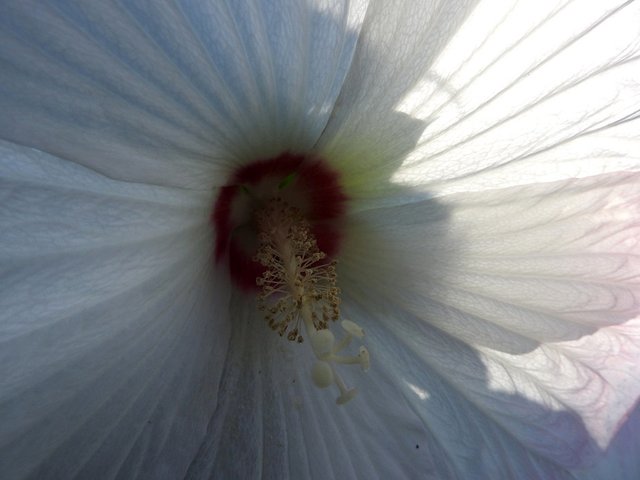 I didn't think to take a comparison shot to show the size difference...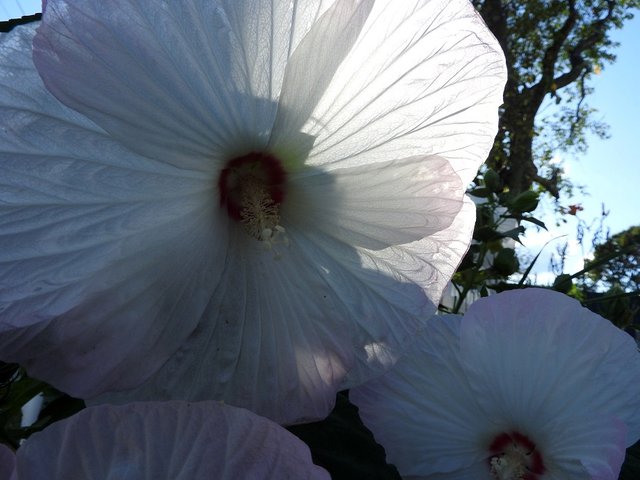 ...but I think you can see they're much bigger!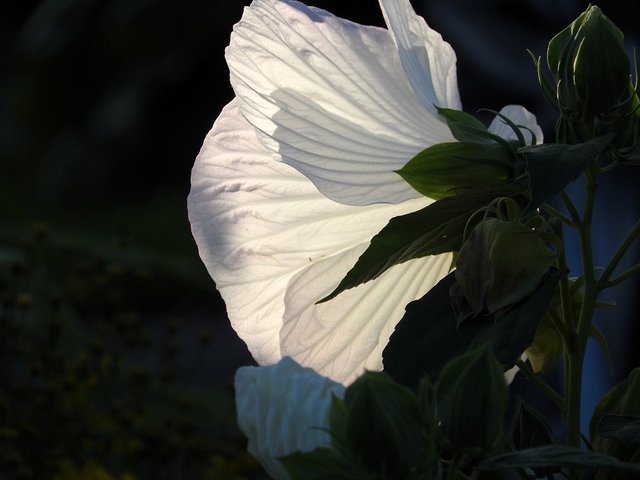 One last shot of one of the monster blooms in the fading light before it was time to head back home.
 
 

Thanks for coming along with me on my wander through someone's yard last week! Happy walking & see you next week!

Thanks for stopping by!
My posts may occasionally contain affiliate links. If you click through,
I might get a wicked small commission, with no extra cost to you.
Blog graphics created on Canva
My photographs are taken with my trusty Nikon,
sometimes utilizing my handy dandy tripod.
All words and images are mine (unless otherwise indicated),
and can sometimes also be found on my various social media sites.
Speaking of witch which...

I have one billion many homes on the interwebz.
Here are a few...