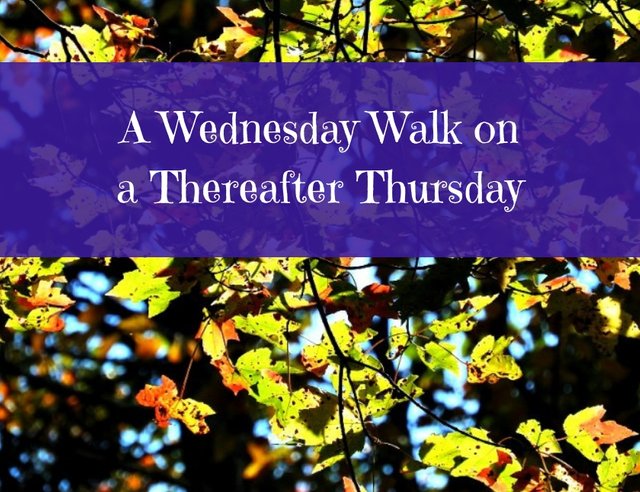 Yeah, I'm kinda stretching it a bit with Wednesday Walk on a Thereafter Thursday title...LOL!
A couple weeks ago, I meandered down my driveway for @tattoodjay's Wednesday Walk Challenge (check out his most recent one here at Wednesday Walk Challenge Just Say No and Steem Basic Income Give away). I thought it would be cool show the changes in the fall foliage, even though the trees on this property are mostly pine, so the colors aren't as dramatic as even just down the road from us. However, it's a walk I can manage, so I'm making do!
I picked 10 shots from close to 200 shots (in all fairness, a bunch were trash thanks to the inevitable camera jiggles, even with my tripod) that matched up with 10 of the previous captures. Oh, and special shout out to @jaynie for creating the spiffy little #steemitbloggers text dividers I used in between the pairs of photographs. And now, to get walking!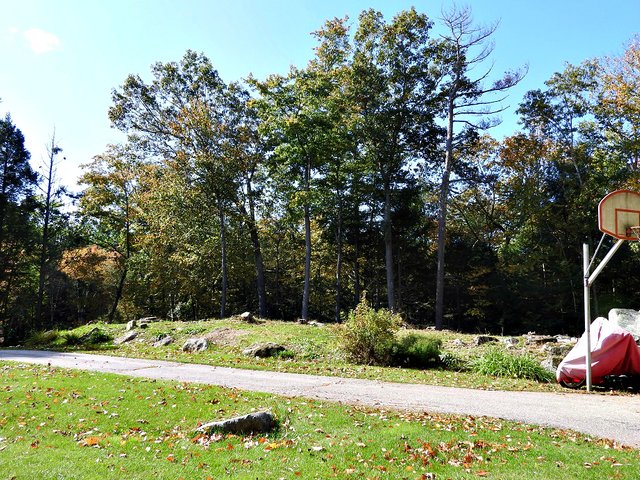 Once again, for those familiar with my past driveway strolls, you'll recognize this as where it starts (or ends) in front of our house.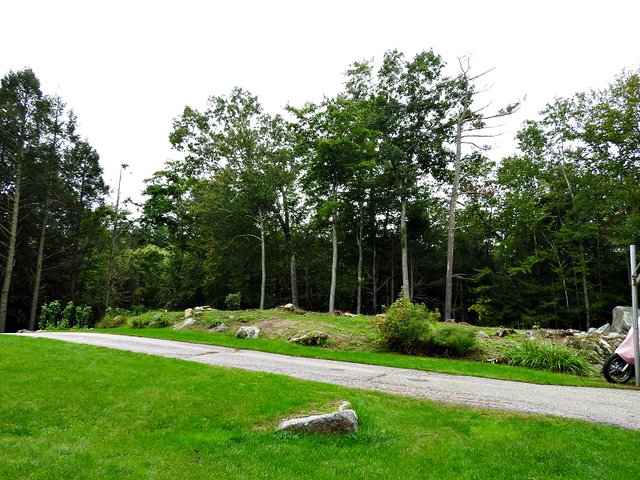 How it looked two weeks.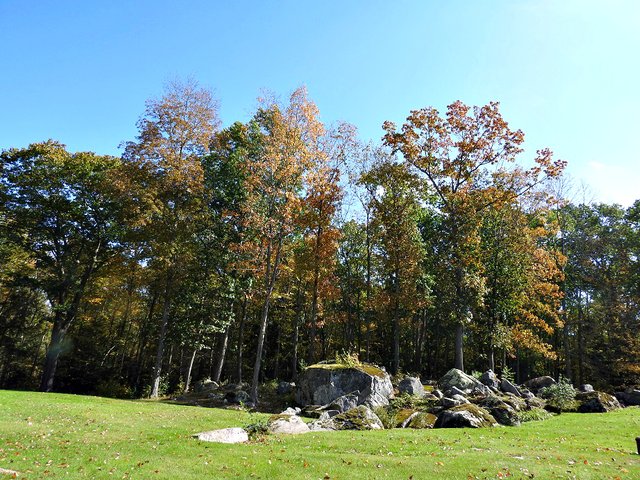 The view from the driveway, looking back at where I took the first shot It was a bit more colorful a few days ago, before a big wind storm moved through.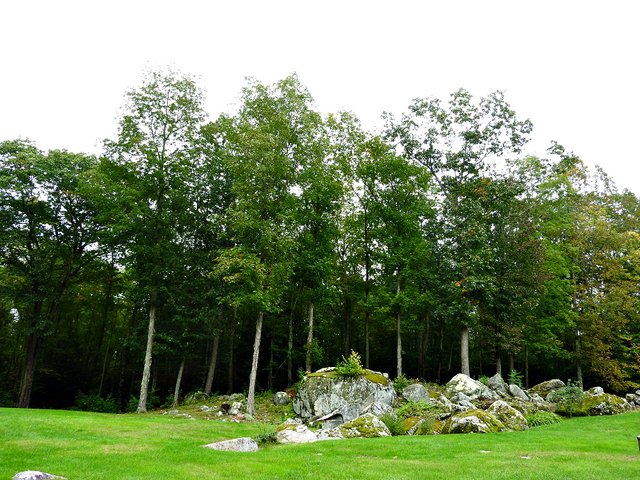 Bit different from a couple weeks ago.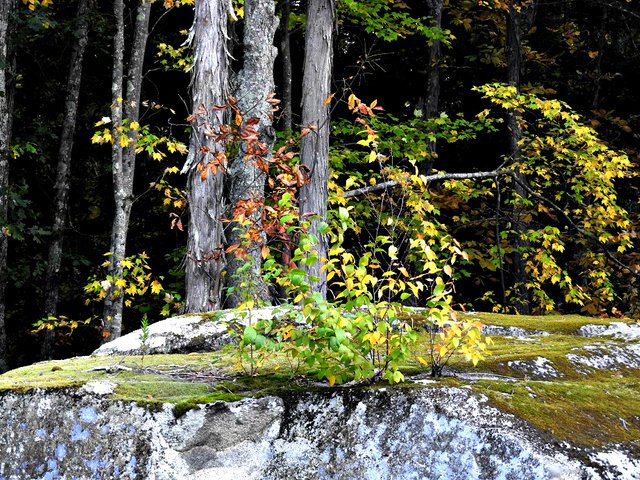 This poor little tree, that survived all summer growing on a large granite stone, got hit pretty hard by the winds. But it's still going!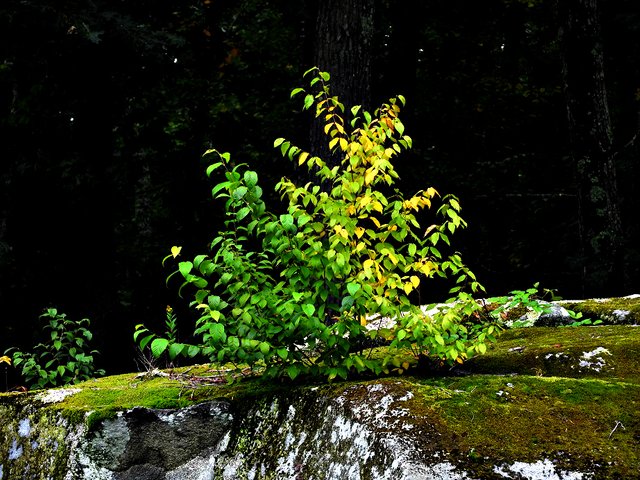 It lost so many leaves from last time!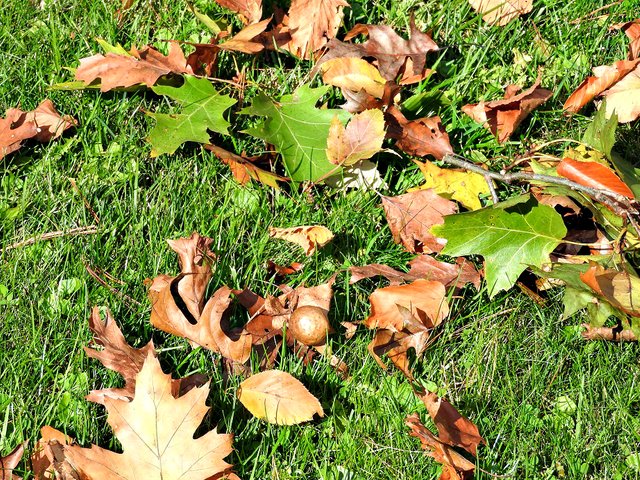 Even with the aforementioned leaf blowing, there's still frequent scatterings like this. Especially after the also aforementioned wind storm.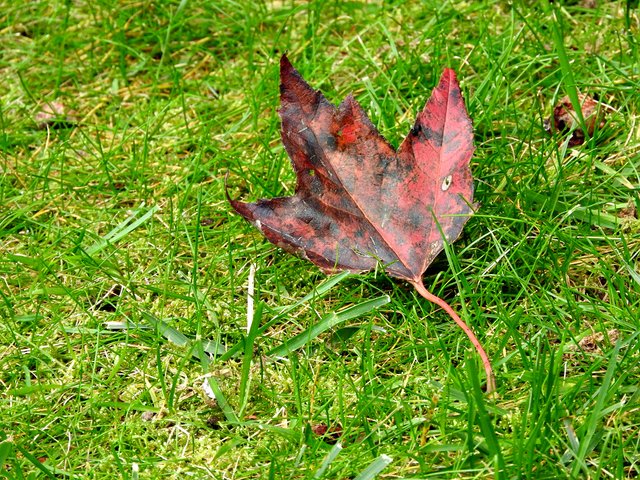 Before when they were just starting to appear on the lawn.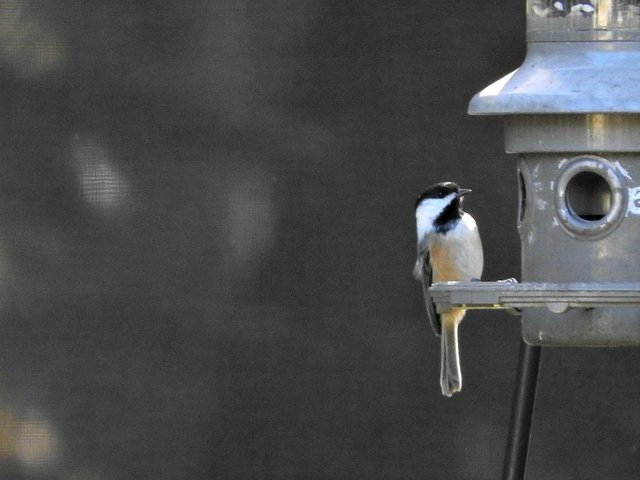 This week I managed to catch one of the super quick Black-capped chickadees at my landlady's bird feeder.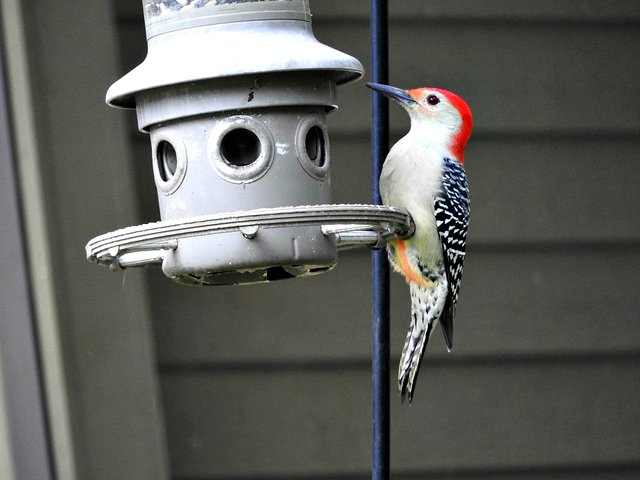 Last time it was a Red-bellied Woodpecker (and yes, I know it's his head that's red, but I didn't name 'em...LOL).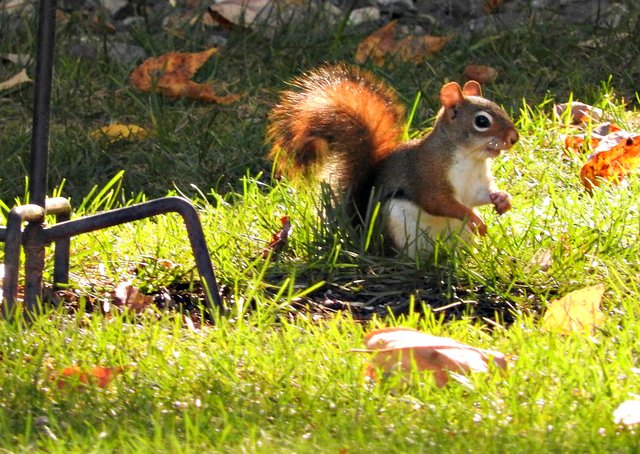 This time, the furry bird (aka a red squirrel) stayed mostly on the ground under the feeder.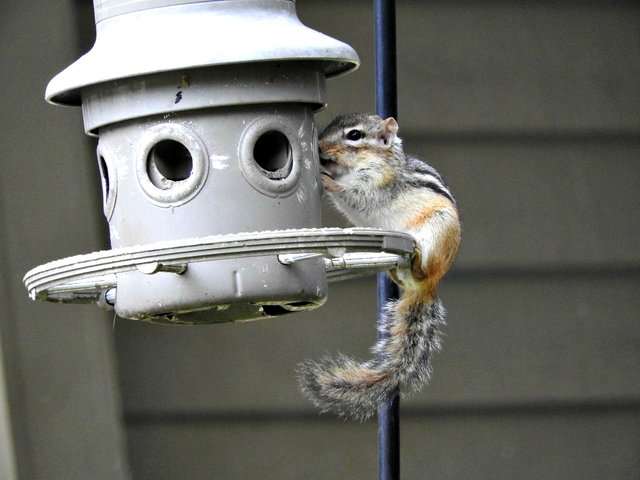 Last time it was a different kind of furry bird (aka a chipmunk)... 😜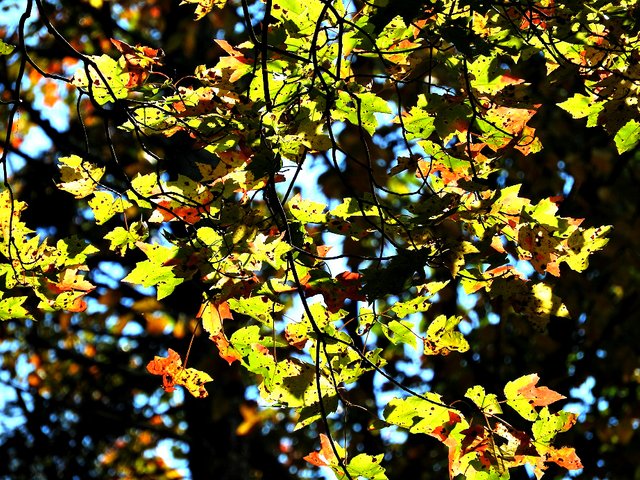 The green is now getting outnumbered...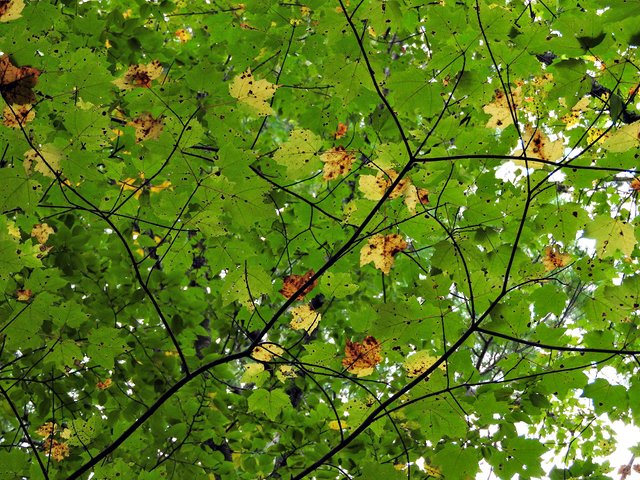 ...compared to the green a couple weeks ago.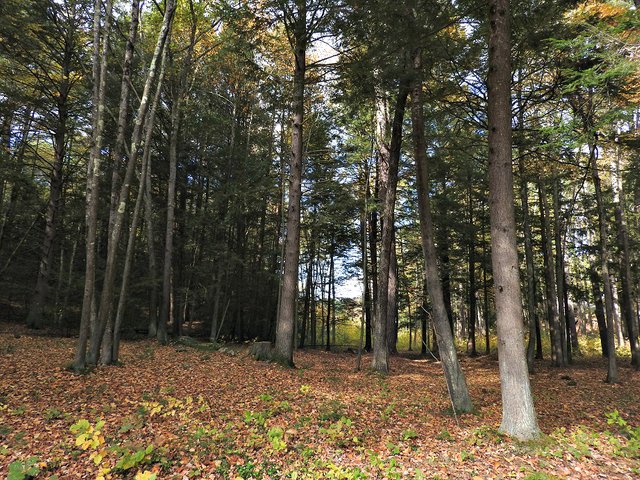 The sun was playing peekaboo at this point, but you can still see a bit of color change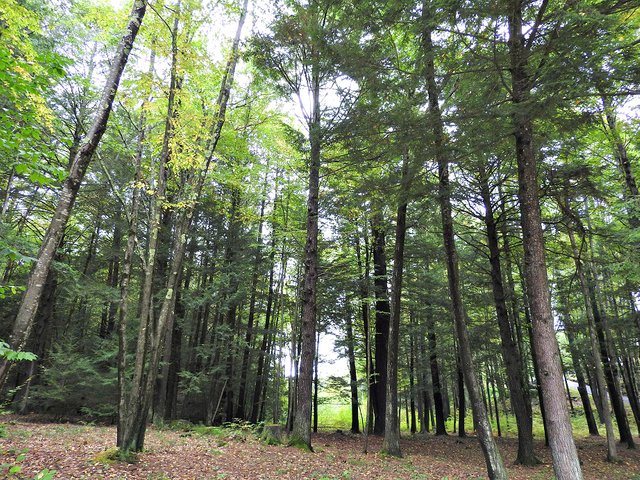 Especially since the weather was so dreary the last time.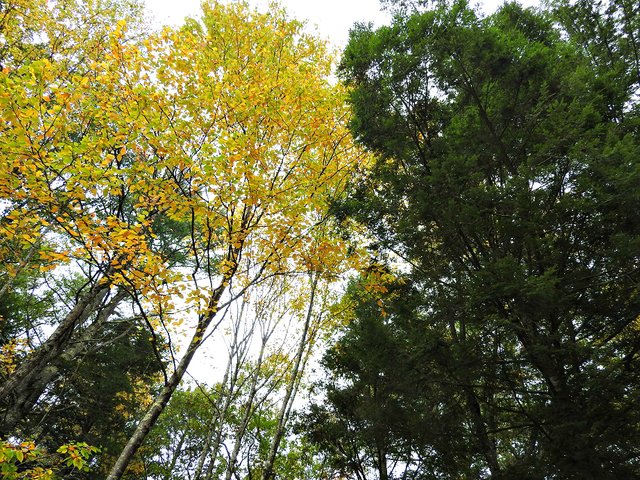 Even moreso in this shot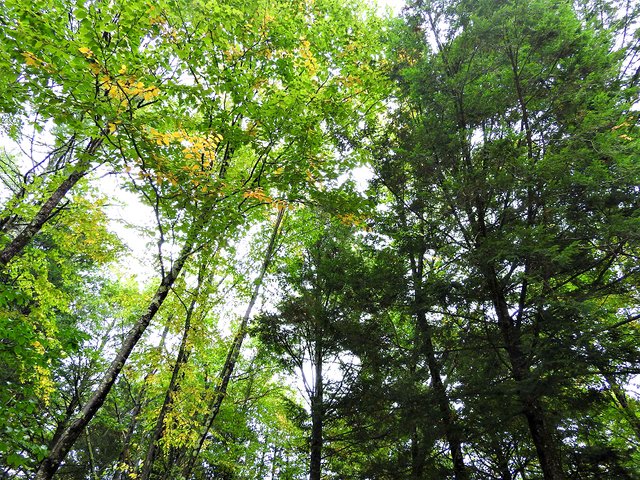 Which, in both cases, is the view directly above the previous shots.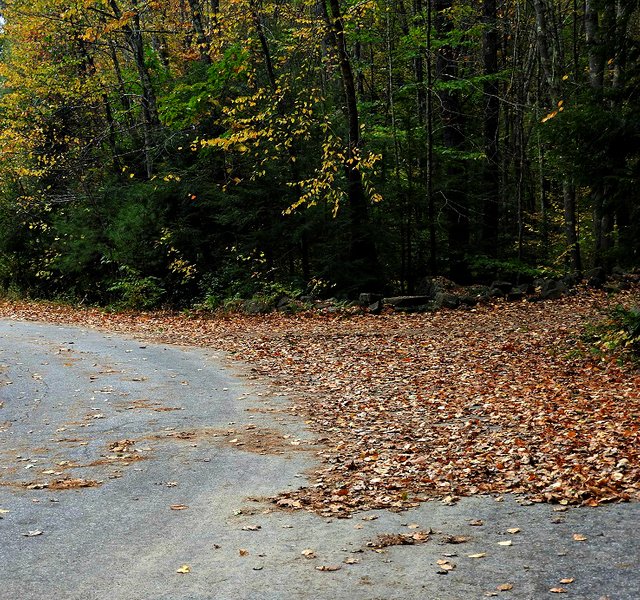 Again thanks to the leaf blowing (which I am definitely not complaining about!), the bottom of our driveway was pretty clear. I decided to take a shot of our next door neighbor's driveway instead (and you can see where our landlord stopped).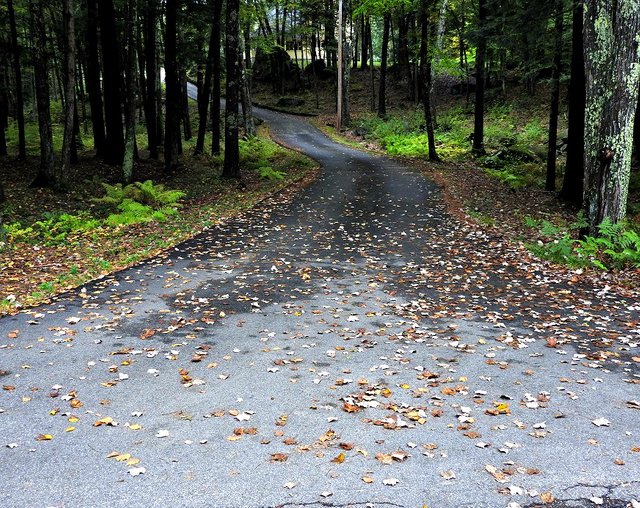 The bottom of our drive - this was the calm before the (leaf) storm!
 


Thanks for stopping by!

Photo credit: Traci York, taken with my trusty Nikon,
and sometimes utilizing my handy dandy tripod
Blog graphics: created on Canva
All words and images are mine (unless otherwise indicated),
and can sometimes also be found on my various social media sites.
Speaking of witch which...

I have one billion many homes on the interwebz.
Here are a few -
My posts may occasionally contain affiliate links. If you click through,
I might get a wicked small commission, with no extra cost to you.





 


Proud member of...








Check THIS POST for info on how to join steemitbloggers.


 


As well as these awesomesauce groups...







For info, check out these links: steemsugars; steemusa; steemians directory; helpie




---

Posted from my blog with SteemPress : https://www.traciyork.com/a-wednesday-walk-on-a-thereafter-thursday/

---