Wednesdaywalk at the beach!
This is my submission to #wednsdaywalk by the amazing @Tattoodjay
I se so many amazing post in this tag and this is my walk on the beach!
It started with this beautiful wiew and I made a little blue effect on it..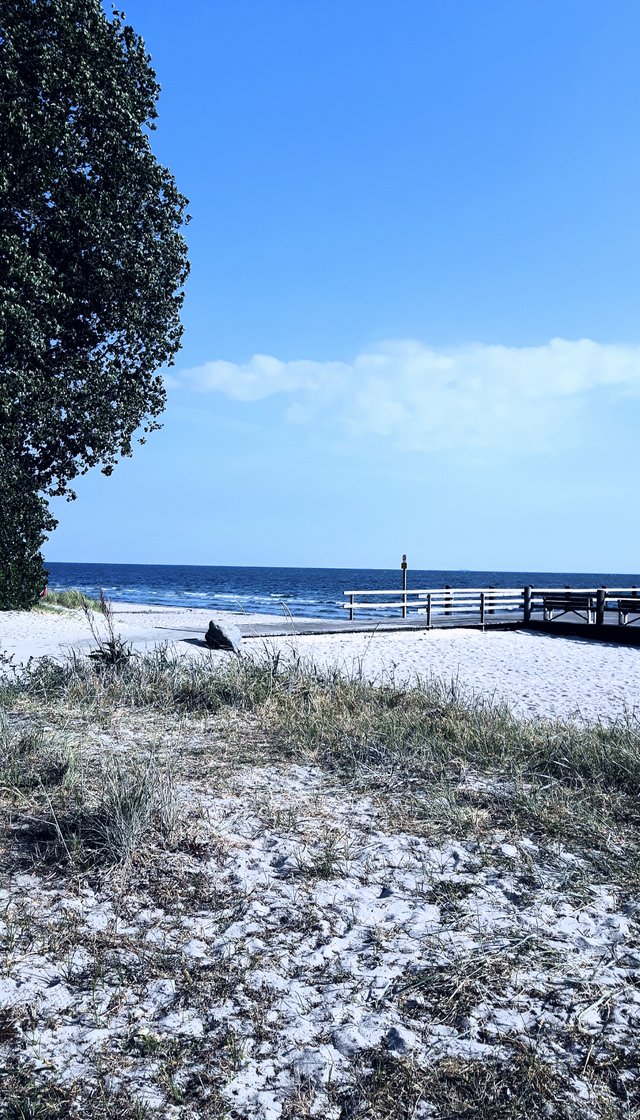 Such a beautiful wiew and so peaceful 😊
I really needed the fresh air and taking a walk here did well for my healing!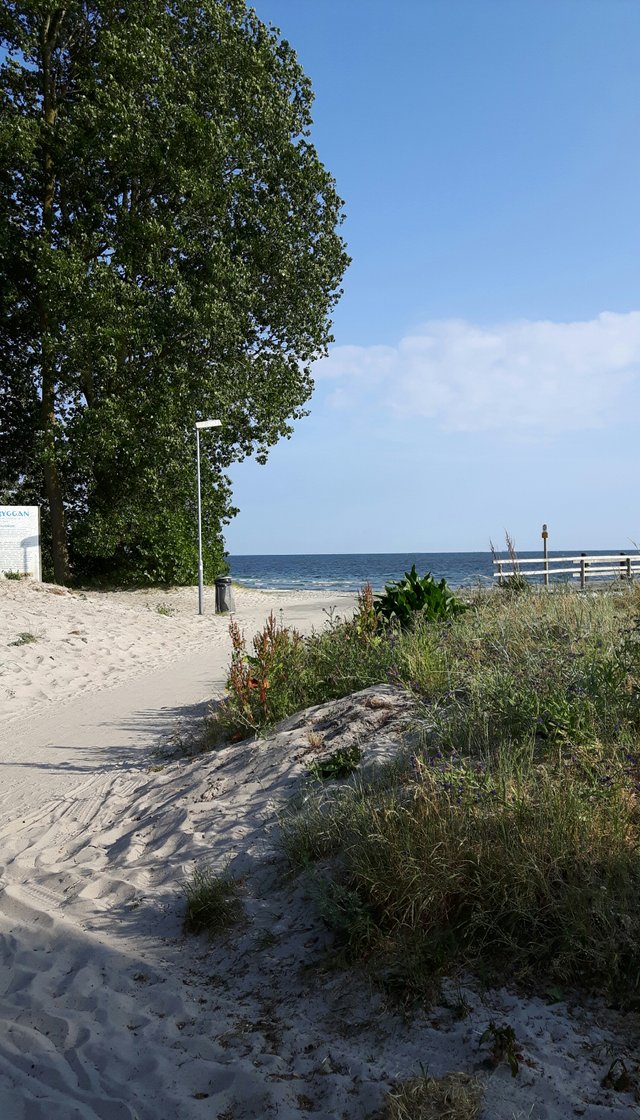 This was a little further ahead and we were walking a bit to reach the picnic place.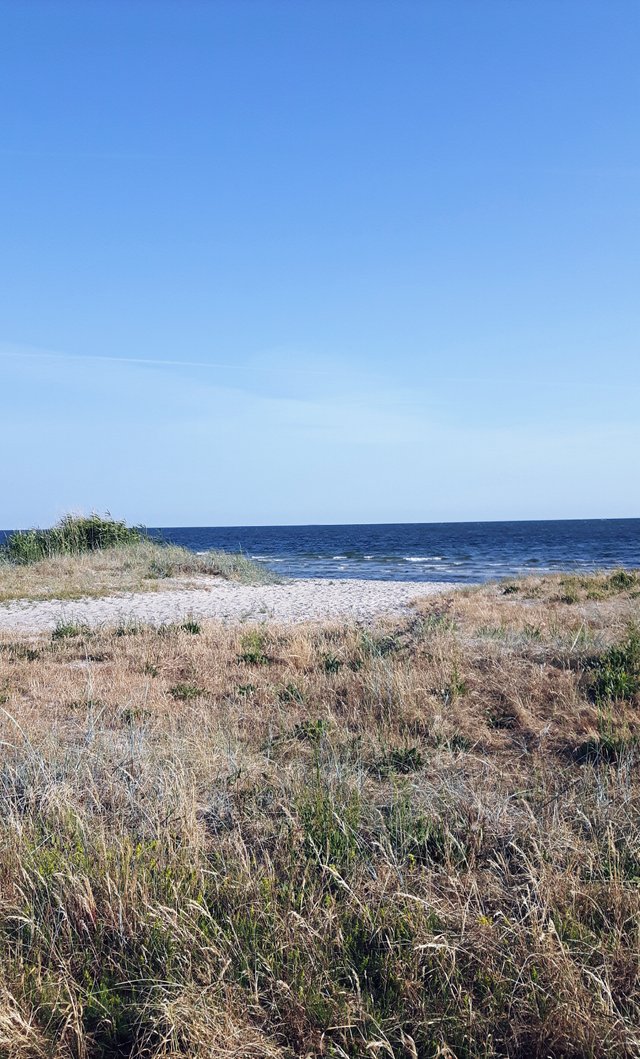 We passed the camping place and mini golf course... Another time I will stop to play ⛳😉
Love to play that!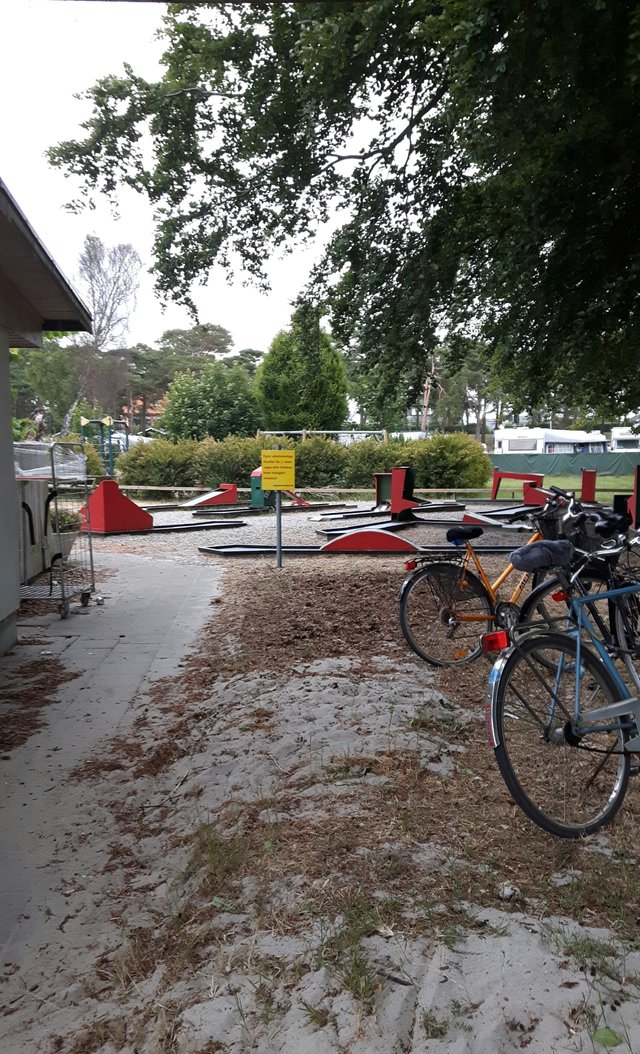 And this big round spot with trees in the middle is a beautiful sight and makes the camping much more..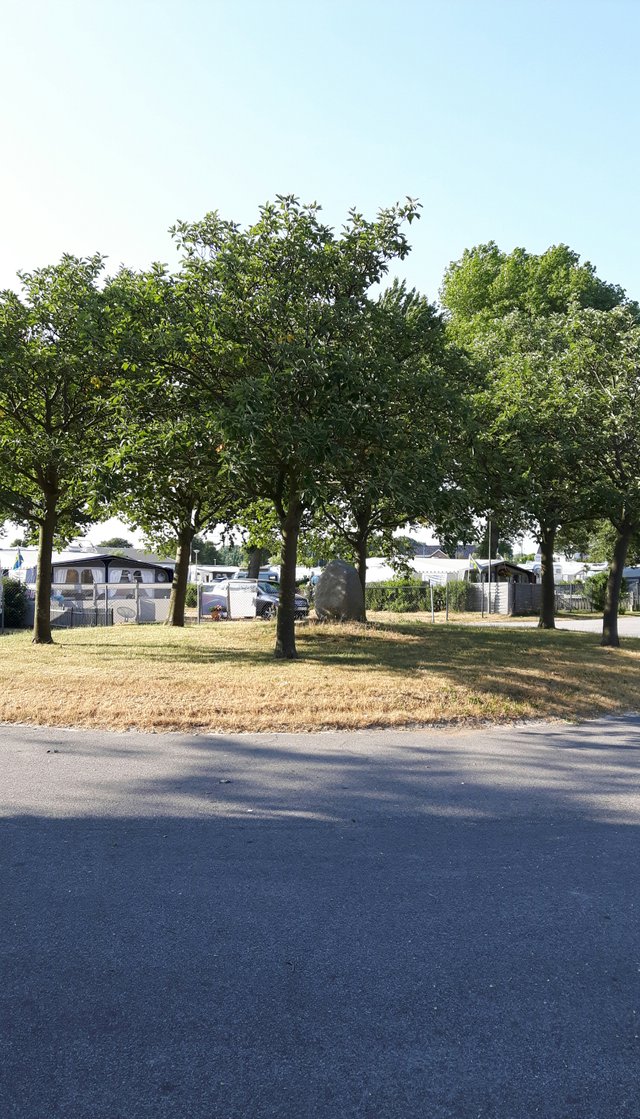 Then we reached some high water grass and even though it stings if you get to close its still a beautiful sight!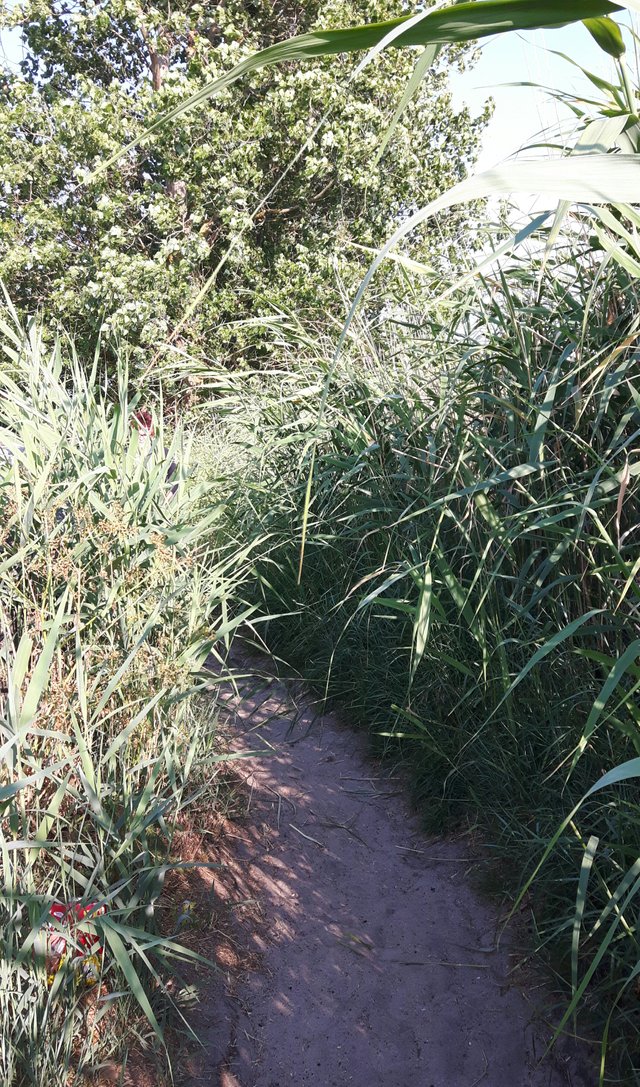 Everything can look beautiful if you just look close enough 😊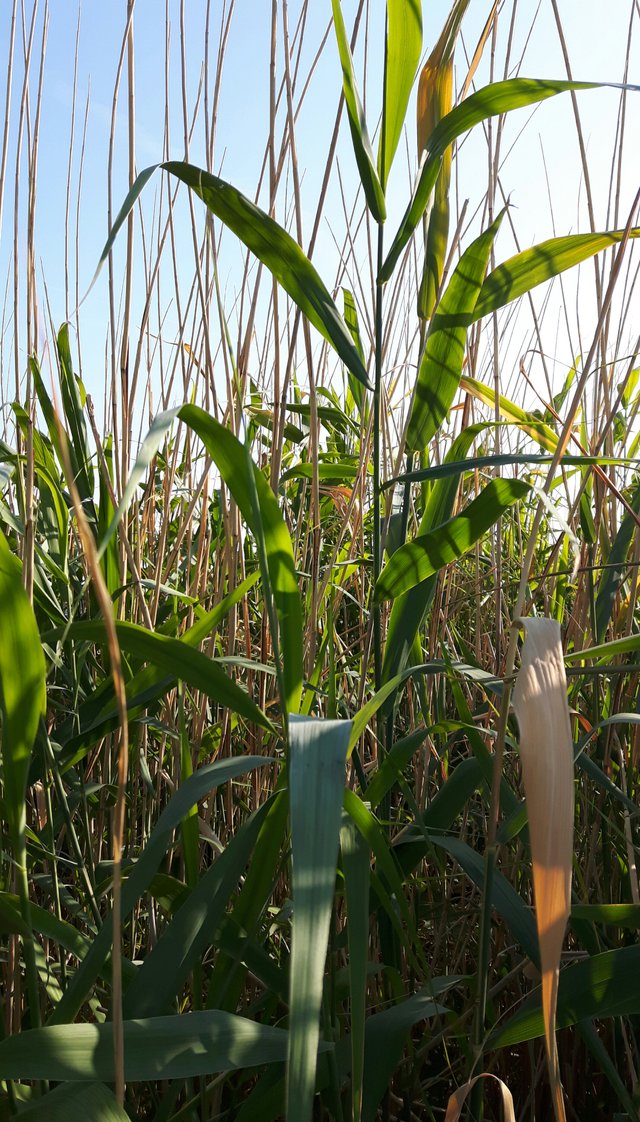 And the sun didn't disappoint eather..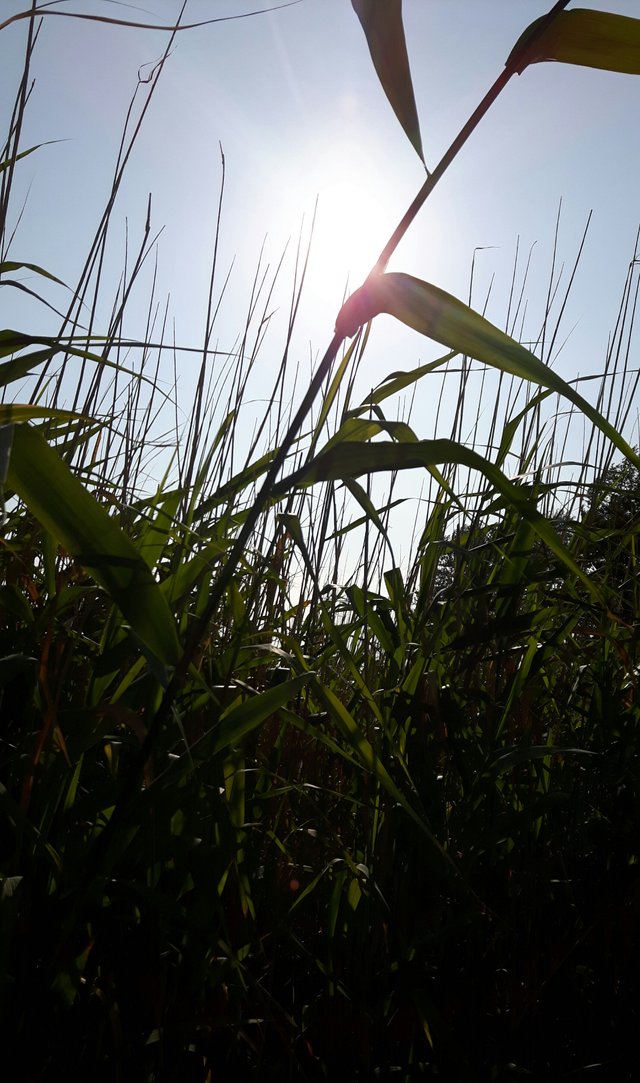 A open Grass field to get to the other side and you can se by the yellow grass that it hadn't rained in almost a month... Unusual hot summer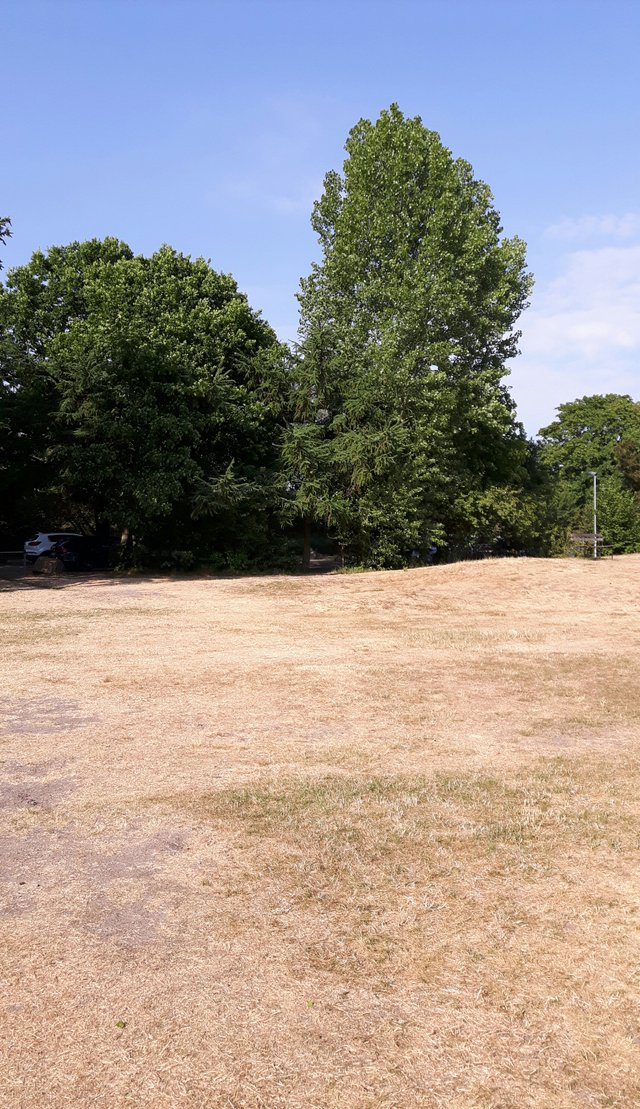 Then we got back to the beach again and not far from our picnic table..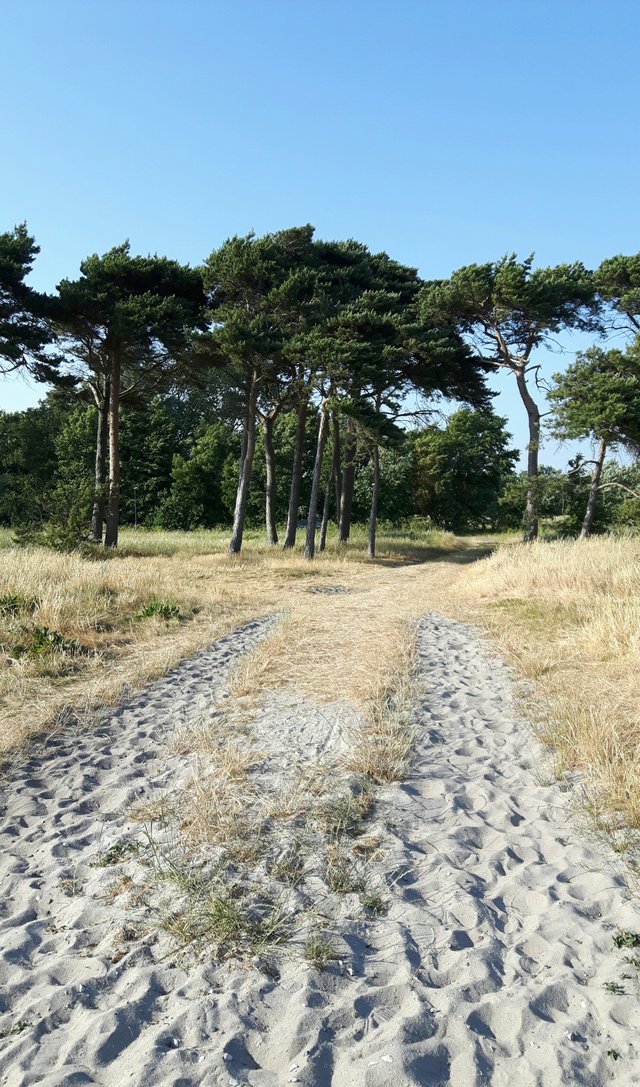 And this is were we stayed to have a little snacks and something to drink, might have done a little bit of blue effect here to.. Lol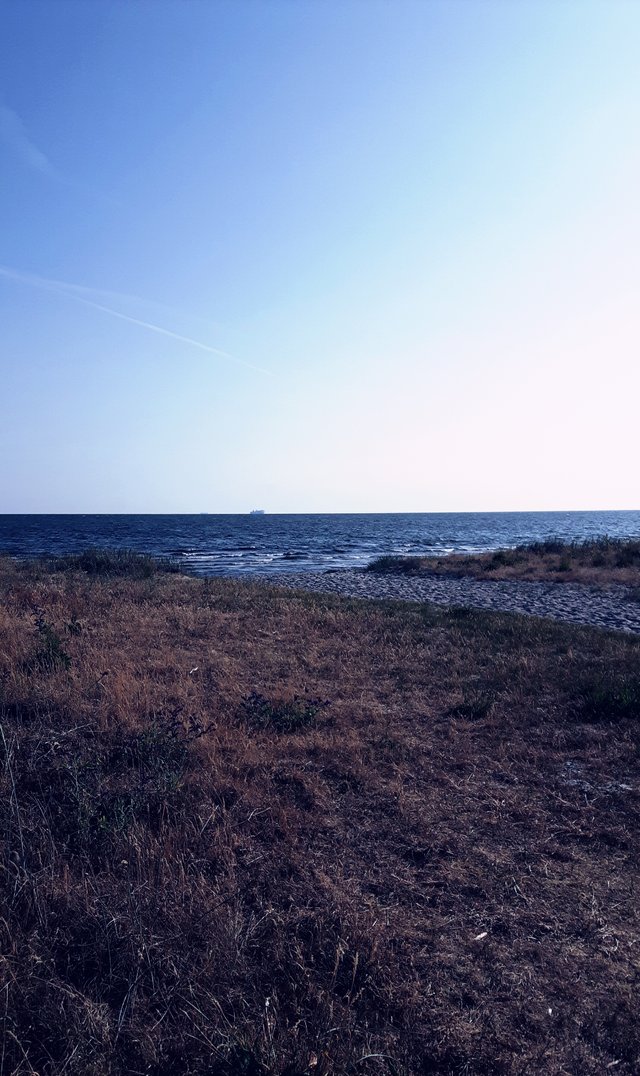 And here is the table where we stayed and had some fun quality time and goodies.
We stayed here for a while and enjoyed the wiew!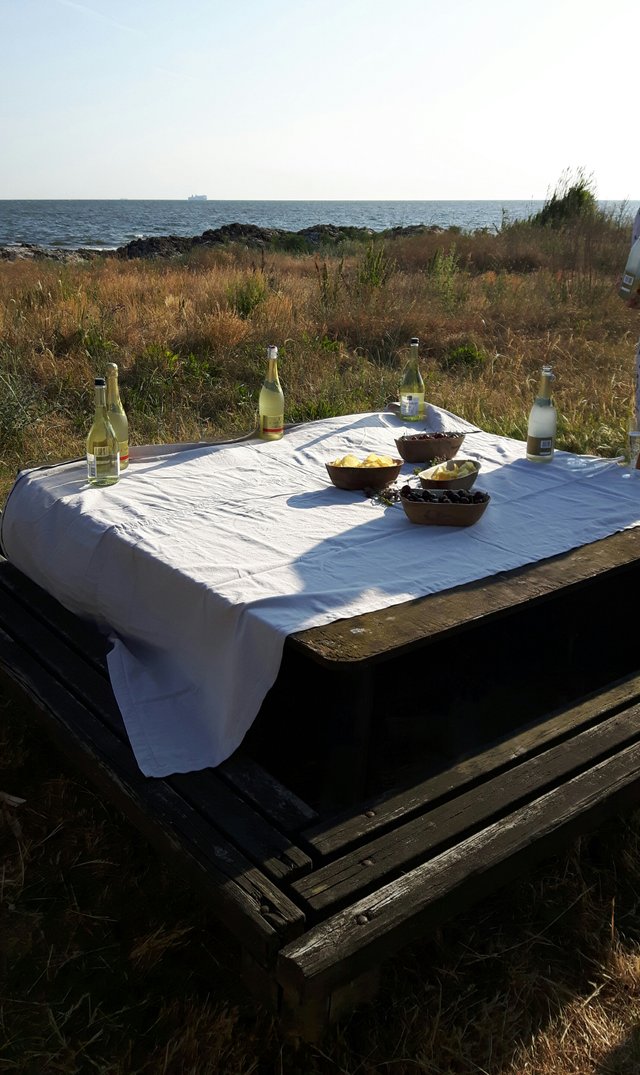 Alcohol free cider, some crispy chips and cherries 🍒😋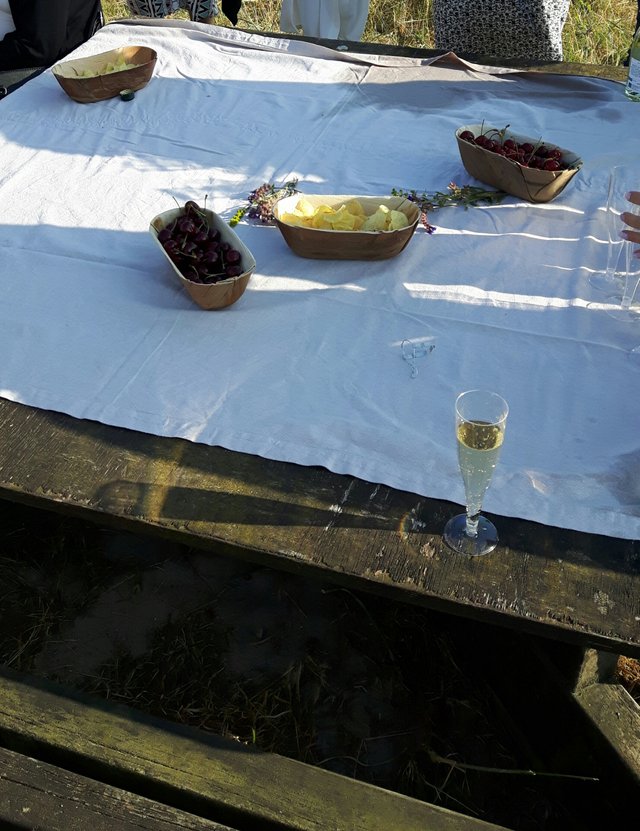 Then it was time to head back and have dinner at the restaurant right by the sea.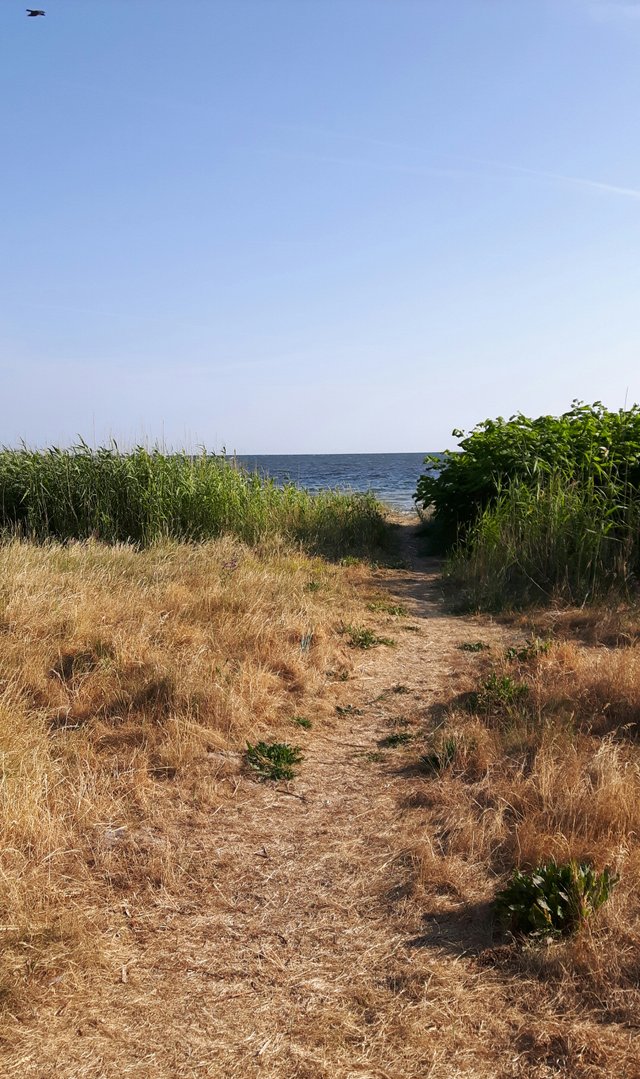 So about 20 minutes walk back to the camping area!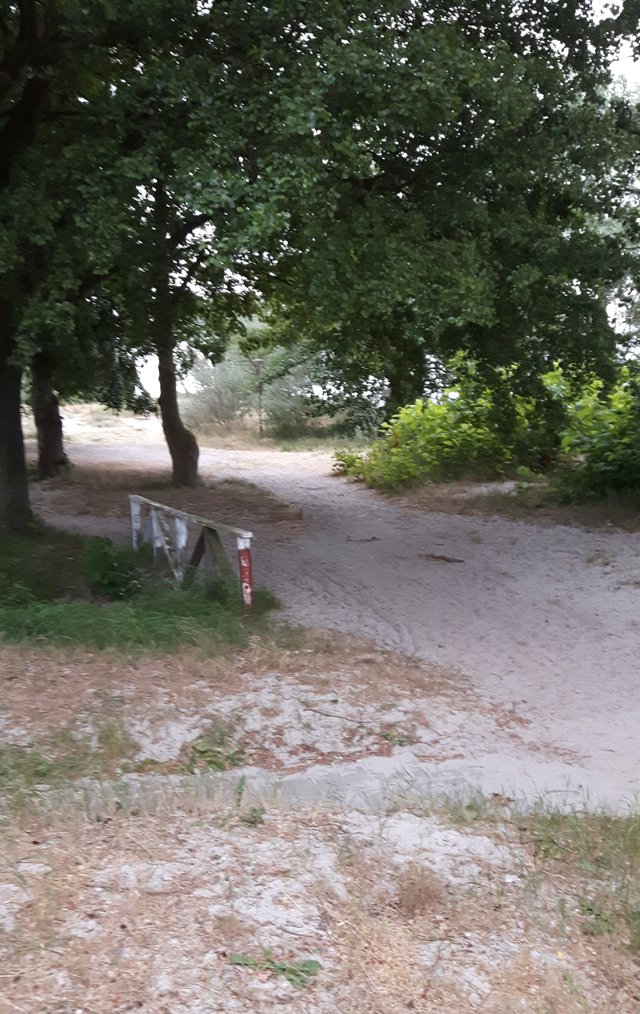 And then we finally reached the restaurant /steakhouse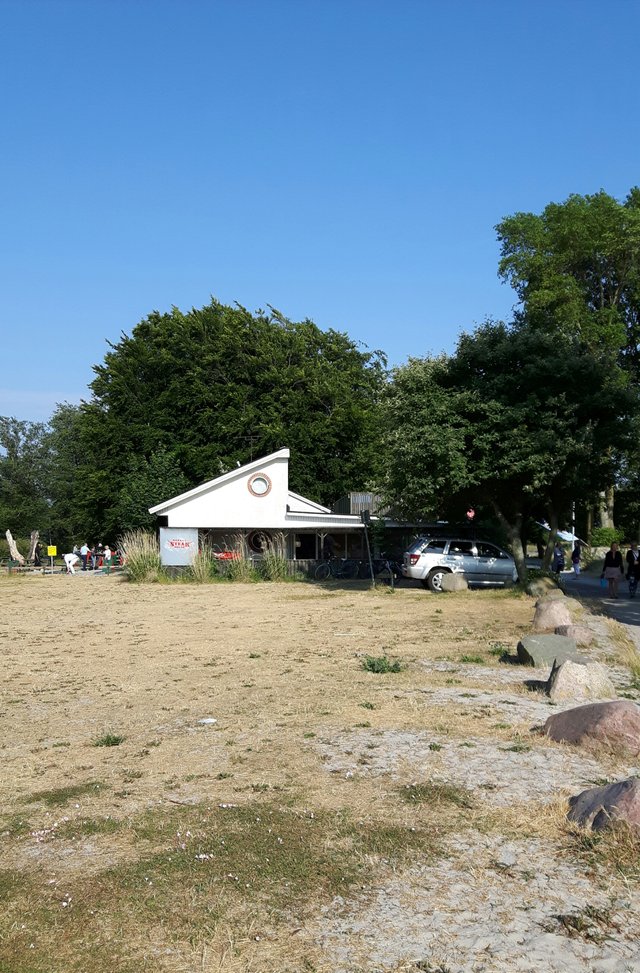 And it is a beautiful place to eat and here we are waiting to eat and just enjoyed the atmosphere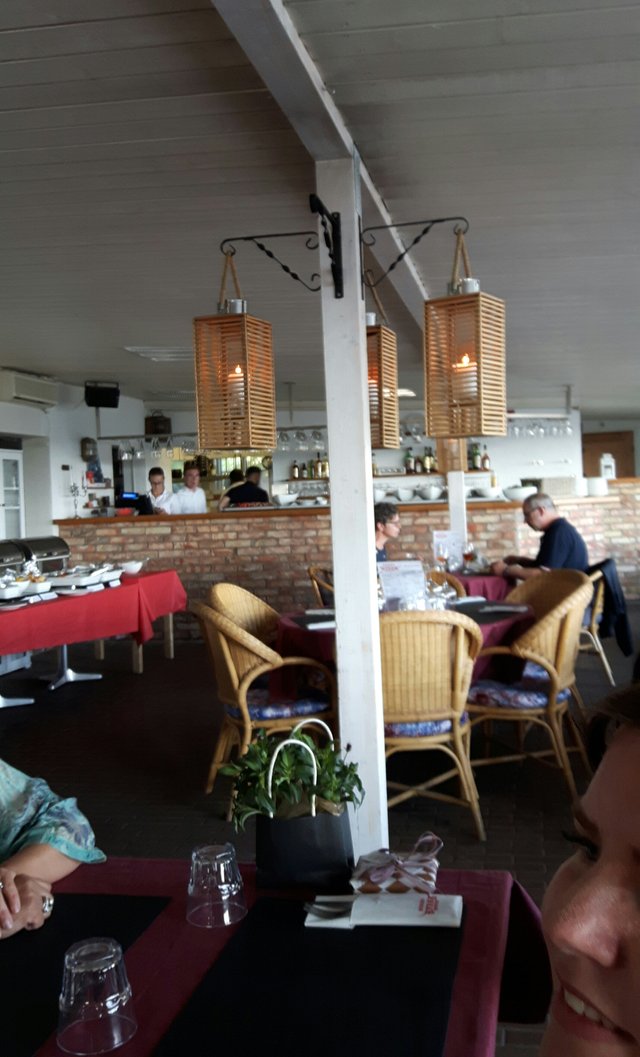 And here is the food we had and it was a buffé and it was really delicious and I ate WAY too much... Lol 😉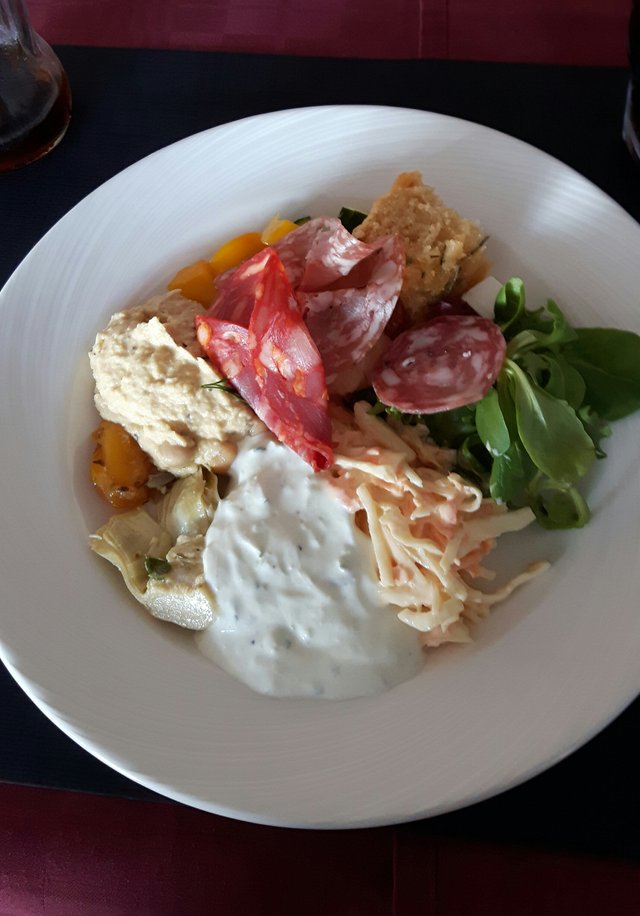 fist some different sallads, salami and garlic bread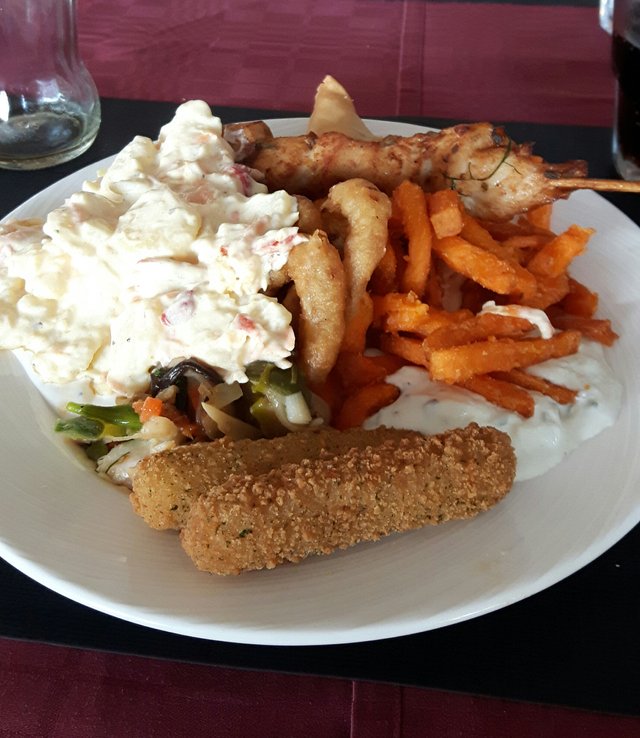 This was the dinner and.. Ohh.. So good
Was so much great food to choose from and something for everyone!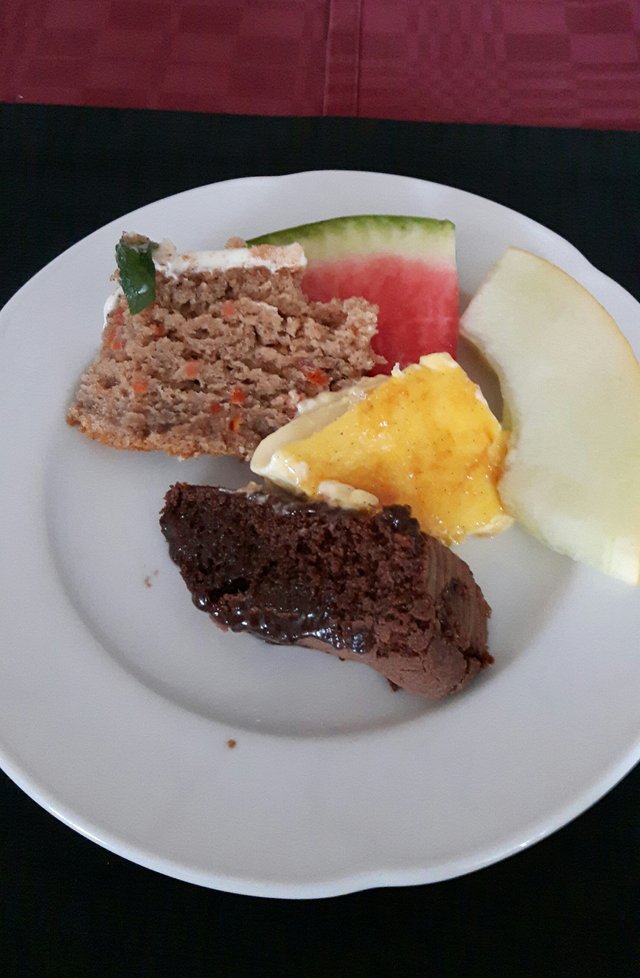 desert carrot cake and chocolate cake, and my favorite was the carrot as I'm no chocolate person.. Lol

And by the time we were Finnished in the restaurant, it was already late evening and started to get darker so time to say goodbye and head home after a fantastic day together 🤗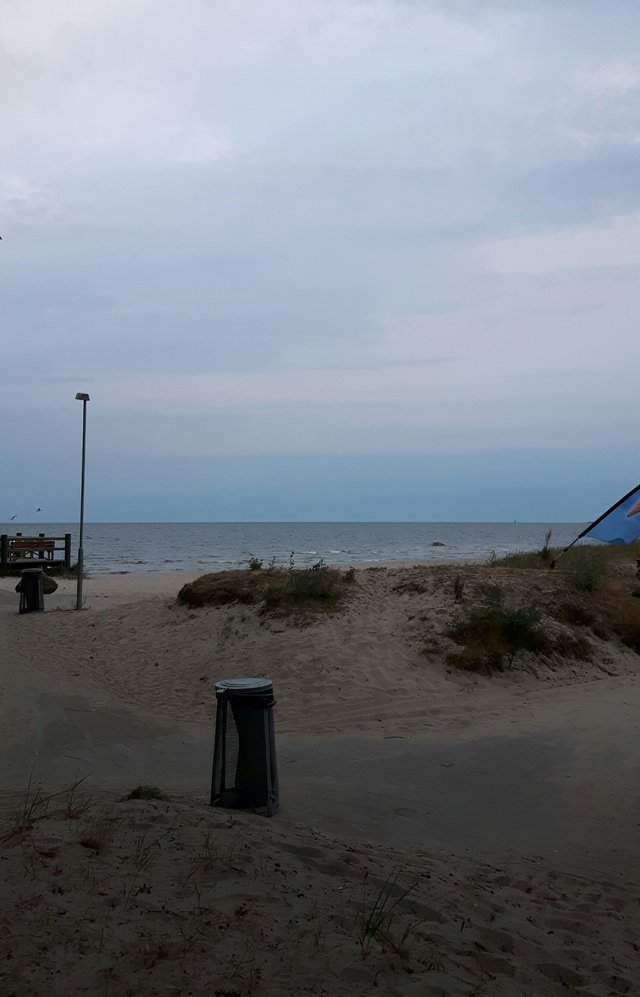 Also time to take a last wiew at the beautiful ocean, I can just walk at the beach all day and night.. Lol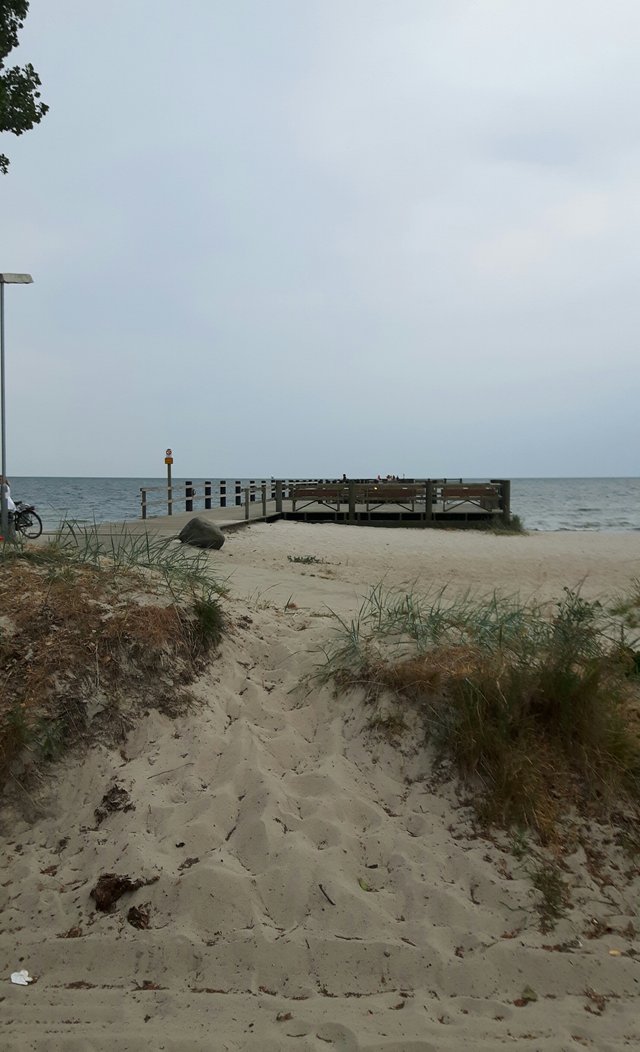 That was my wednesdaywalk and Thank you so much for walking with me 🤗 your the best company a girl can ask for!

Here are the guidelines for this challenge:
🕊️ Try and get out once a week for a short walk, can be from your office, home or anywhere really and walk for a few blocks or a few minutes looking for things to get shots of.
🕊️ Try and get a few shots, not just one
🕊️ You can look for anything in general or decide on one subject you want to focus on.
🕊️ Try to limit yourself to a set distance or time from the starting location, say five Blocks, five minutes walk or whatever and see what you can find in that short distance.
🕊️ Do a post with the shots you get on a Wednesday and tag it with #wednesdaywalk, also if you happen to join it this week please leave a link to your post in a comment on this post and I will try and visit them all.
🕊️ I am not strict on these rules and hence why they are called guidelines and not rules.
(This I love Jay 😉 as I always break the rules anyway... Lol)
©️ My Samsung galaxy S5 neo

Have a wonderful week my beautiful friends and thank you for being so amazing!
Much Love to ya'll 🌹❤️🌹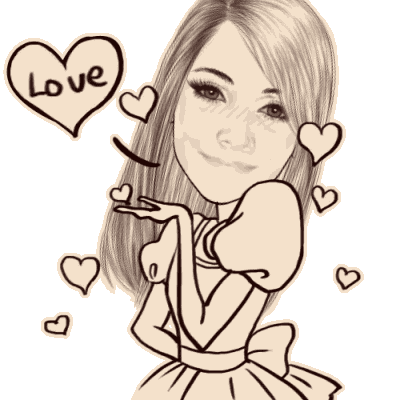 momentcam app
I'm up Way to late again so it's time for me to get to bed so Good night and sweet dreams!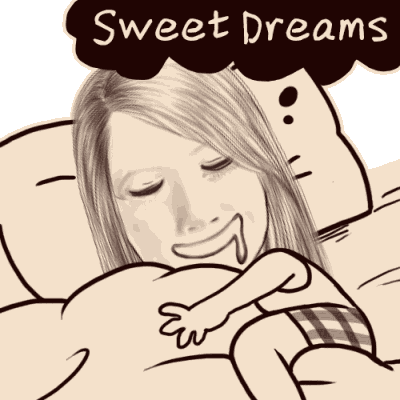 this gif just cracks me up.. Drooling much? 😂

designed by @enginewitty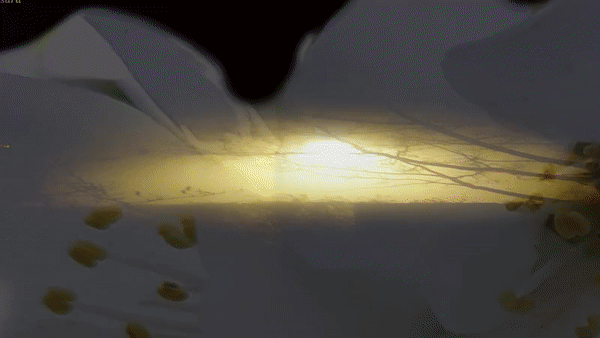 Vote for the amazing @enginewitty



https://v2.steemconnect.com/sign/account-witness-vote?witness=enginewitty&approve=1
Vote for the sweet @c0ff33a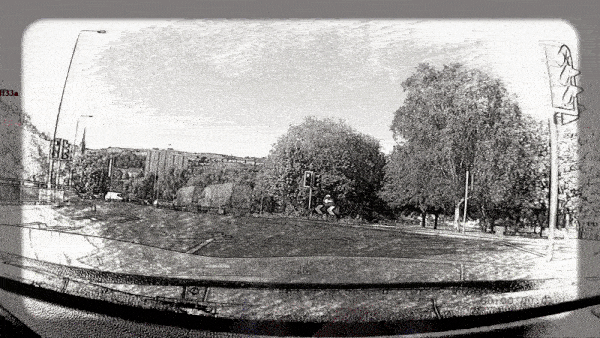 https://steemit.com/~witnesses
Badass gifs by the lovely @snook 💖