hi dear all, and welcome to St.Petersburg, Russia. I\Relax, it will be a small blog, minimum text and very few pics. Everything about 5 minutes... well, maybe 12, not 5.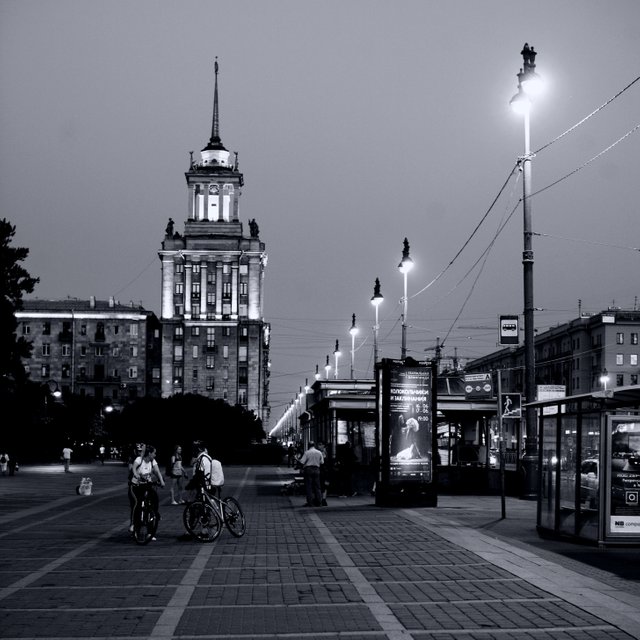 I left my bike at home, cause I had a planned meeting in the centre, and cause it was Wednesday, I borrowed camera with me (equipped it today with my favourite 50-mm 1.4 Sigma lens). It was already late evening, when I exit the tube station on my way back home. No problem, I turned camera to b-w mode and continued enjoying the photo process. Here is what I came up with.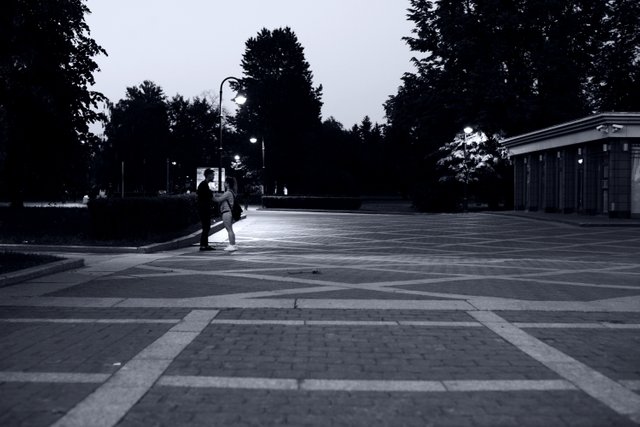 A lovers pair.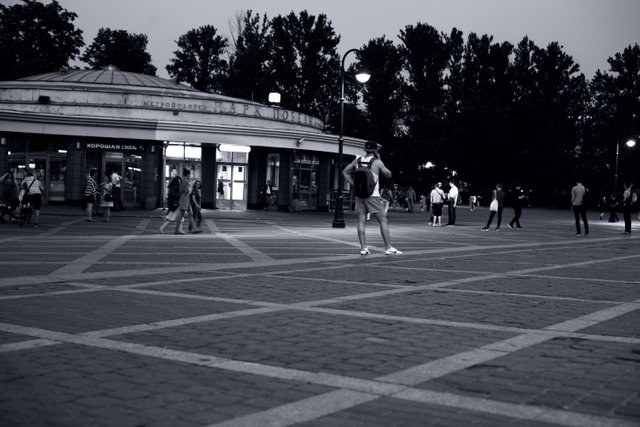 The tube station 'Victory Park' (construction time: April 1961, right about the time Yuri Gagarin made its 1st space flight around Earth. (I have in my plans to make a little special post about that station, have a few cool facts and pics in my pocket). And yeah, the park I walk so many times, is devoted to the WWII victory.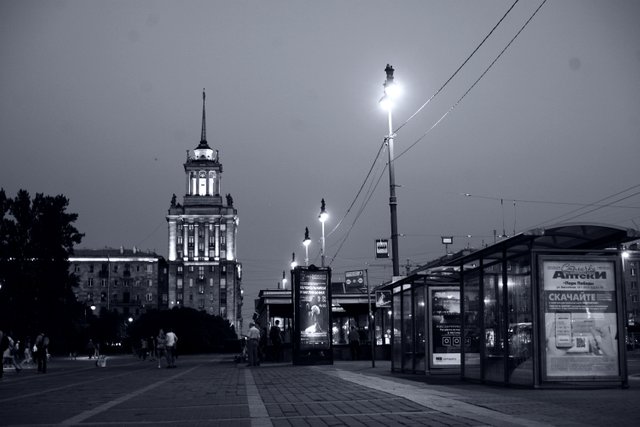 One of the famous 'Stalin's Skyscrapers buildings' can be seen on the background. (Warshawa and Moscow have a few others like this).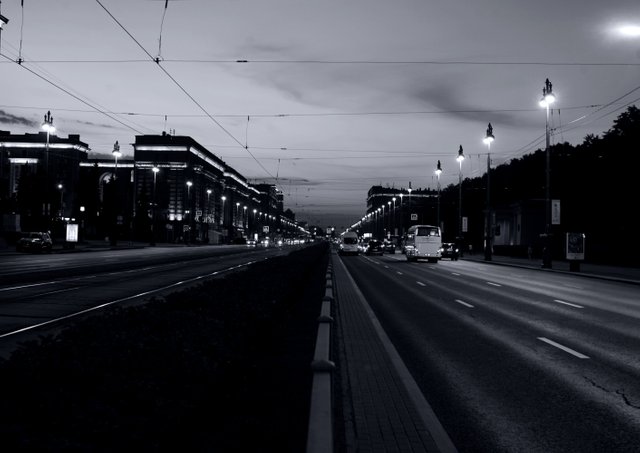 This is Moskovskii Avenue -- one of the main streets in the southern part of the city. (This is a view from the suburbs side to center). I love this cityscape, I think I have captured it a thousand times already :P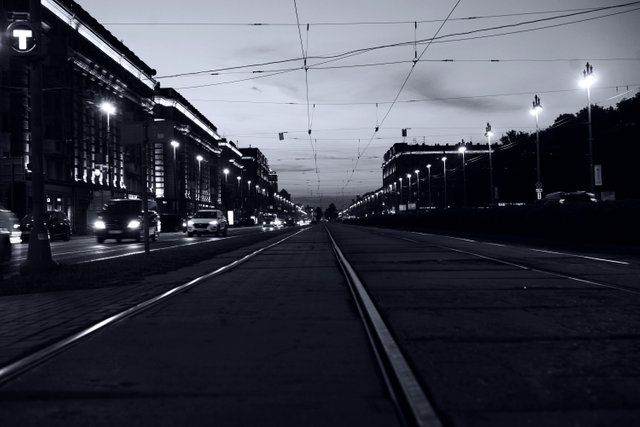 But its so good. Never enough.
So, its one of the main streets -- it heads from the Pulkovo airport to the center of the city, if you will visit the city one day, your transportation from the airport will be exactly this way. So, every time the Government 'honcho' and Putin arrives to the city, they go this way... and Suddenly Everything Becomes SO Special... This is one of the reasons the street is kept under some excessive 'decoration care', as it should 'present the city' to its guests the best way...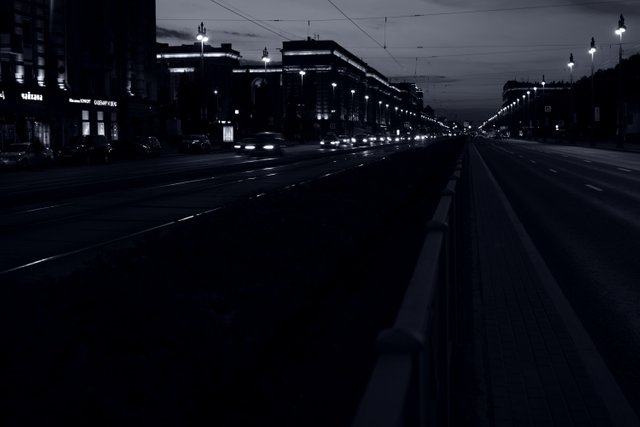 Probably, enough words, at night it looks better without it all... I am running home, and on the run doing just a few more captures. No comments.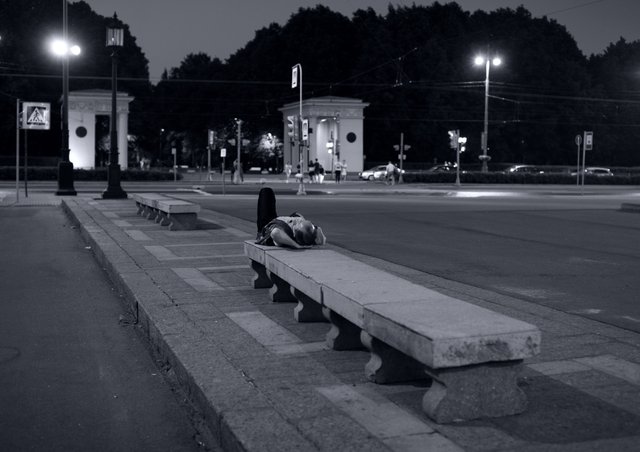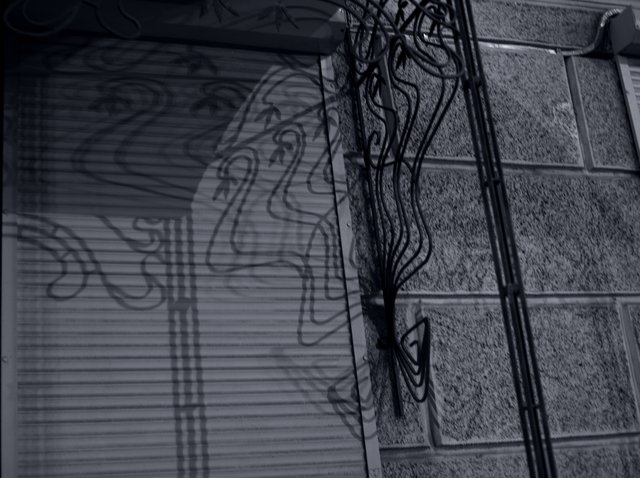 The fences! I wonder, when @melinda010100 will arrange a weekly shadows challenge with this topic?..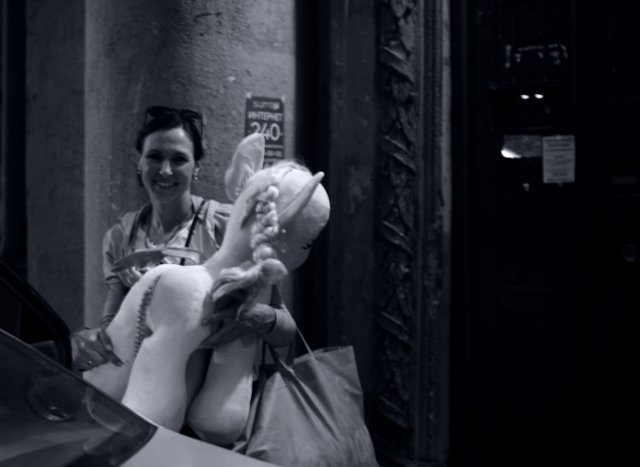 A piece of streetphoto. I noticed this mummy with a Giant WHite Unicorn, and without any hesitation asked permission to shoot her. She agreed... posed... and nothing good turned out of this great frame that I have noticed. Sadly. I'd better shoot her un-posed and an-asked....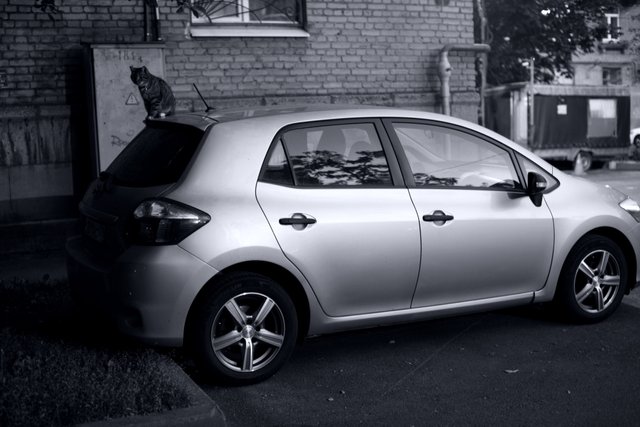 Its my neightbour's cat (right at the backyard's entrance). She used to take this observation point a lot, I have seen her here so many times.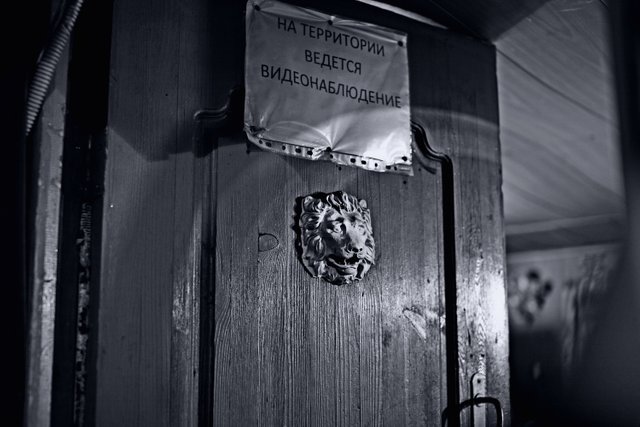 The last capture for you, before we part. St.Petersburg is known as the city of lions, did you know? Lions everywhere and they watch you. Well, and the cameras, as well.
---
@galenkp, this post is also for you! as promised.
@bambuka, I love night photography -- this post is a proofpic
---
this post is also my entry to the Neoxian city challenge by @zaku