Vote Buying
Giveaways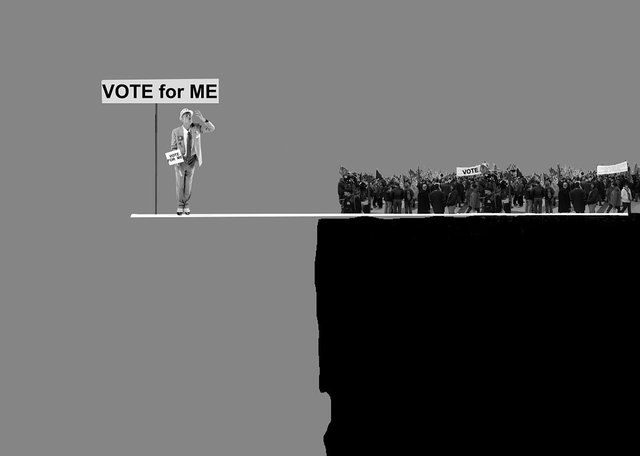 On other platforms asking for a
"Like"
(up vote) to be eligible to win a specific reward is a common way of hosting giveaways, but the rules change when that "Like" carries monetary value with it.
The Problem
Many users on Steemit host giveaways often rewarding the winners in SBD when they reach a specific milestone eq. 100 Followers. The problem occurs when they ask for an up vote to enter the giveaway. Asking for up vote is considered "abuse" by the community, because one can potentially make a significant gain from it. Users who tried to host their giveaway asking for an up vote got flagged unless they've changed the rules of the giveaway, this way many reputable members of the community got "punished".
The Solution
Asking for up vote without "vote buying" is allowed if:
The users are required to up vote only with 1% vote weight, to enter the giveaway.
Rule where users are required this essentially removes the vote buying aspect of it, since the author doesn't aim to gain any profit from it. Users who don't have access to the vote weight slider up voting with 100% is accepted since they don't have significant vote weight anyways.
---
I would like to get the communities response on this. What do you think, if someone includes this rule in their giveaway is it still "vote buying"? If your answer is yes, please explain why? Leave a comment below with your answer, every comment counts, let's see if we can reach a community consensus on this, the more response the better.

Thank you!