Bitcoin markets are reacting to fresh regulatory comments on crypto from India's finance minister Arun Jaitley, made during his most recent budget speech in the Parliament today, Feb.1.
After Jaitley noted in his speech that cryptocurrency is not legal tender in the country and promised a crackdown on "illegitimate activities" involving crypto, a flood of misinterpreted comments warning of an outright ban appeared across the mainstream press and social media.
Markets in turn fell in trading on Thursday, Bitcoin dipping below $9,512 after breaking $10,300 Wednesday, Jan. 31, data from Bitstamp shows.
India has been sporadic in its attempts to formalize cryptocurrency regulation over the past two years. Since the country's currency reforms, interest in Bitcoin especially has skyrocketed, with local exchanges reporting huge growth.
At the same time, India's central bank has issued repeated warnings on cryptocurrency investment, some of which appeared tantamount to calling it illegal.
During his budget speech today, Jaitley stated:
"The government does not recognise cryptocurrency as legal tender or coin and will take all measures to eliminate the use of these cryptoassets in financing illegitimate activities or as part of the payments system."
While Jaitley's speech noticeably avoided any mention of legality of crypto in and of itself, commentaries by third parties and mainstream media journalists controversially claimed that a ban was imminent.
"Arun Jaitley has just killed India's cryptocurrency party," Quartz's article on the subject proclaims, citing a lawyer who expects "a legislative mechanism or... suitable amendment in existing legislation to ensure that dealing and trading in cryptocurrency is made illegal and to penalise entities and individuals who are involved in their trade and circulation."
On Twitter, the curious reading of Jaitley's words continued, with declarations of Bitcoin being "illegal" and soon to be "eliminated."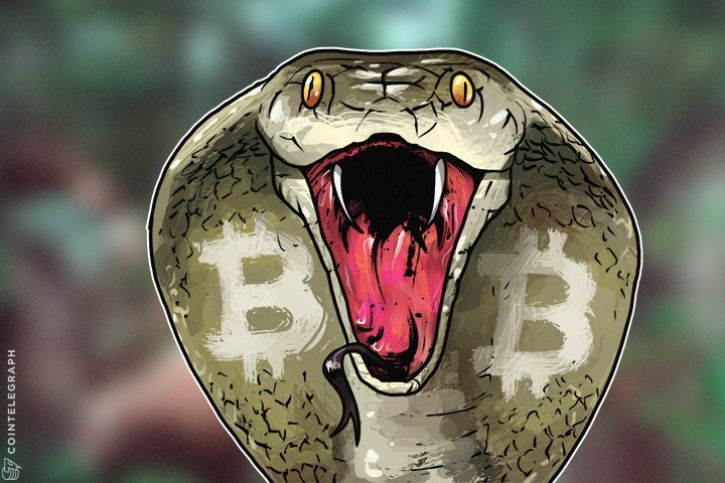 read the whole article:
https://cointelegraph.com/news/india-bitcoin-prices-drop-as-media-misinterprets-govts-regulation-speech