We are going to see big sell off on bitcoin (I believe)
There is always hard to predict prices of cryptos as it is very new market we are facing, however I do believe we are going to see lower numbers on bitcoin.
Anything can happen, however what we analysts can do is to predict with a certain % chance of success and that makes us rich if we can keep the % high. Noone is 100% correct.
So according to the technical analysis (bear market) and fundaments still supporting negative sentiment I believe we could see 8200–7800 USD levels and potentially even 5500–4800 USD per bitcoin before the market recovers and we will be able to see real gains again.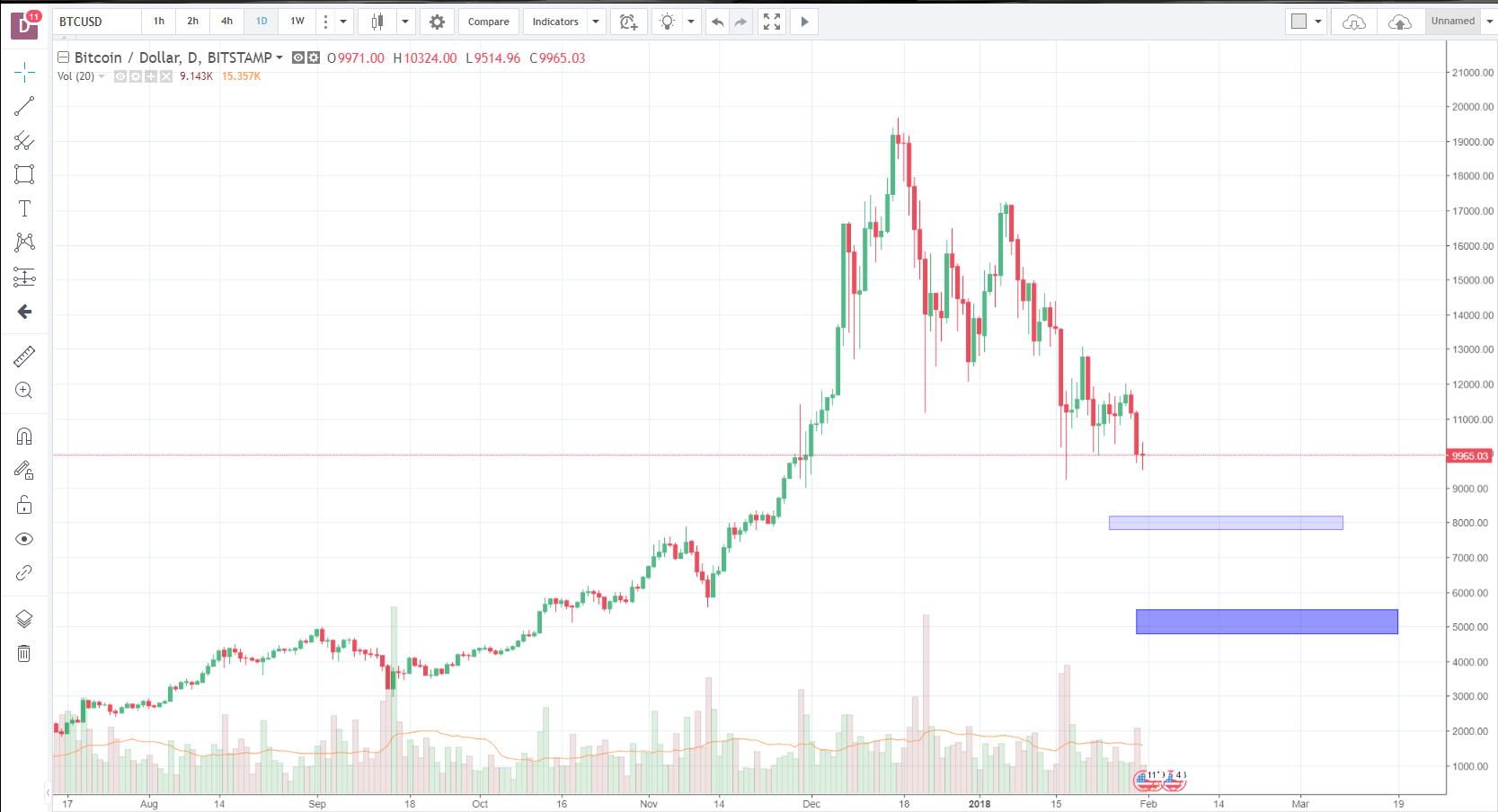 After the fall bitcoin probably is going to rise again to much higher numbers like 40 000 USD and more.
So I hope you have some capital which you are able to use to buy on these juicy levels and capitalize on the next bull run big time!