I was gone out of Hà Nội for a moment, but I'm back this week with pictures from around the city. Hanoi itself is surrounded by lowland rice fields. But if you drive 1 or 2 hours in any direction you will find mountains soon enough. Since I am infatuated with earth's skyscrapers I often take my motorbike and take a weekend vacation. The pictures below were taken in Tam Đảo and Ba Vì, north and west of Hanoi, respectively.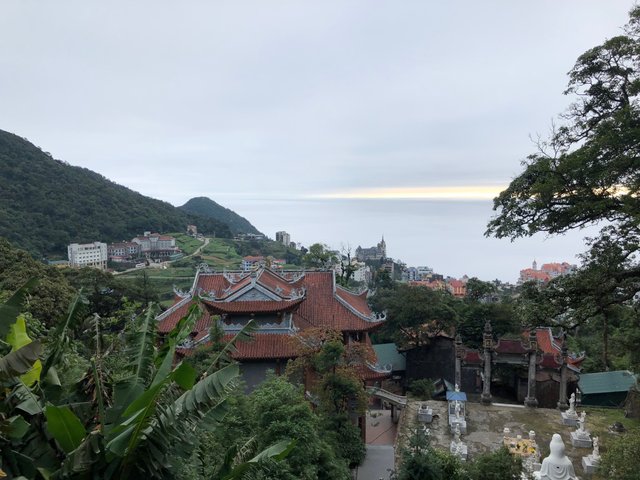 Tam Đảo is a little touristic mountain village up in the clouds.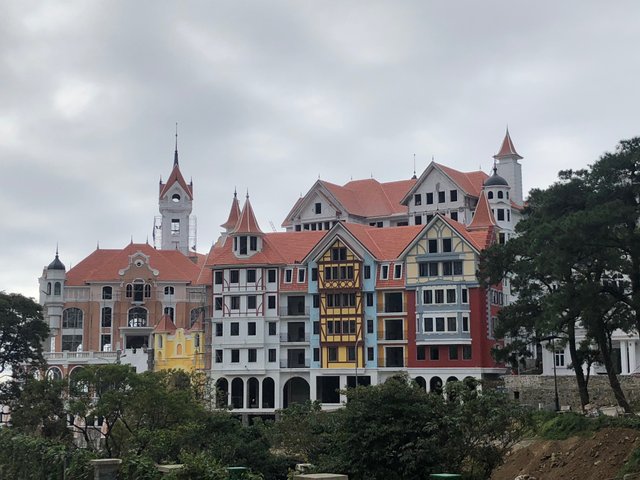 Building german fairytale vibes over here
The clouds can create beautiful scenery and plenty of nice photo opportunities.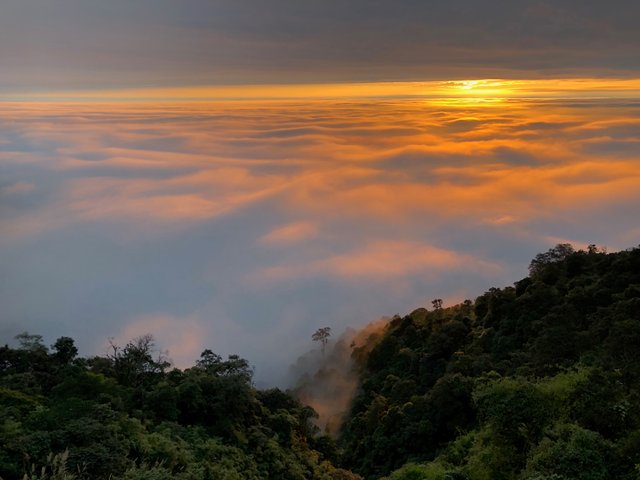 However. This blog is not really about that kind of stuff. I wanna share Việthings with you all.
When the sun disappeared completely, the clouds got closer and closer. And the air started to feel wet. It was a Friday night though, so we decided to walk to the local town square and see if anything was happening. The mist got so thick you couldn't see the other side of the street.
But that doesn't stop Vietnamese people of setting up shop. Oh no.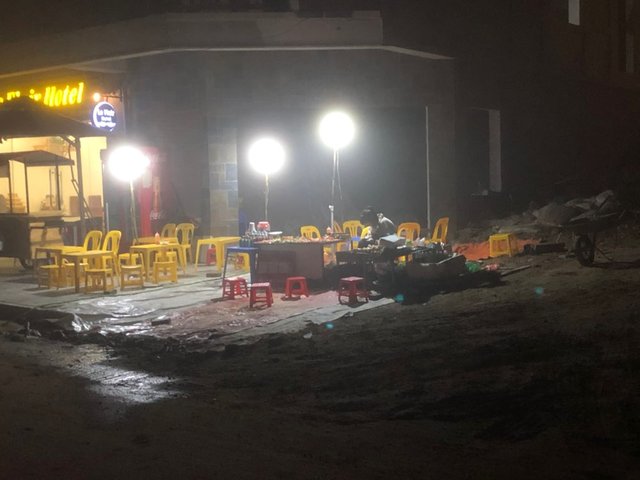 Selling tea in thick mist, while sitting on an actual construction site. Sure.
Bad Benches
The other area for today's blog is Ba Vì. Known for an abandoned church up on a hill (again surrounded with mist) where all the cool kids have their photoshoots.
And when there are Vietnamese. There are benches.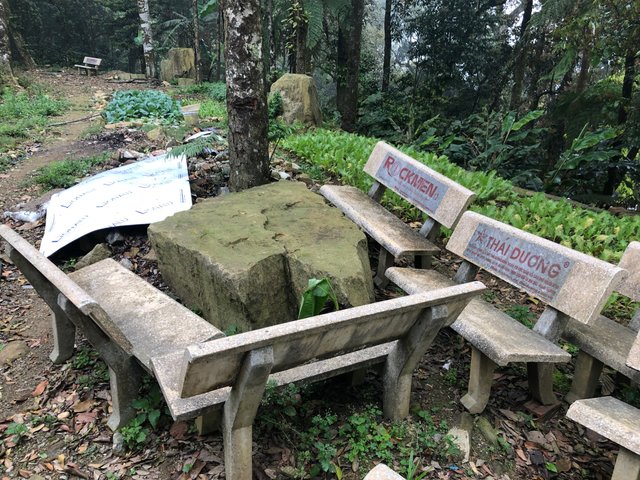 Rockman benches. Actually seems like they placed this one the right way.
If you have no legs, that is.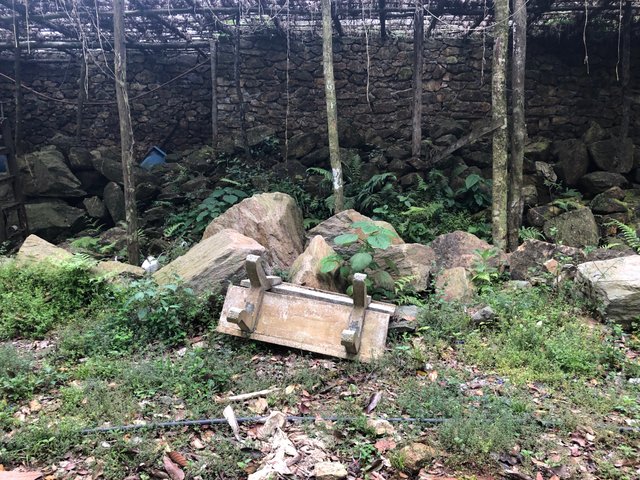 "Yeah, just place one here. As long as it's there, it counts."
For those of you who are new, you can see my previous one here.
See you next week!