This might be my greatest creation to date. It takes all of my savory dishes to the next level!
I put it on macaroni and cheese.
I put it on tofu scramble.
I put it on avocado toast.
I put it on spaghetti.
I put it on EVERYTHING!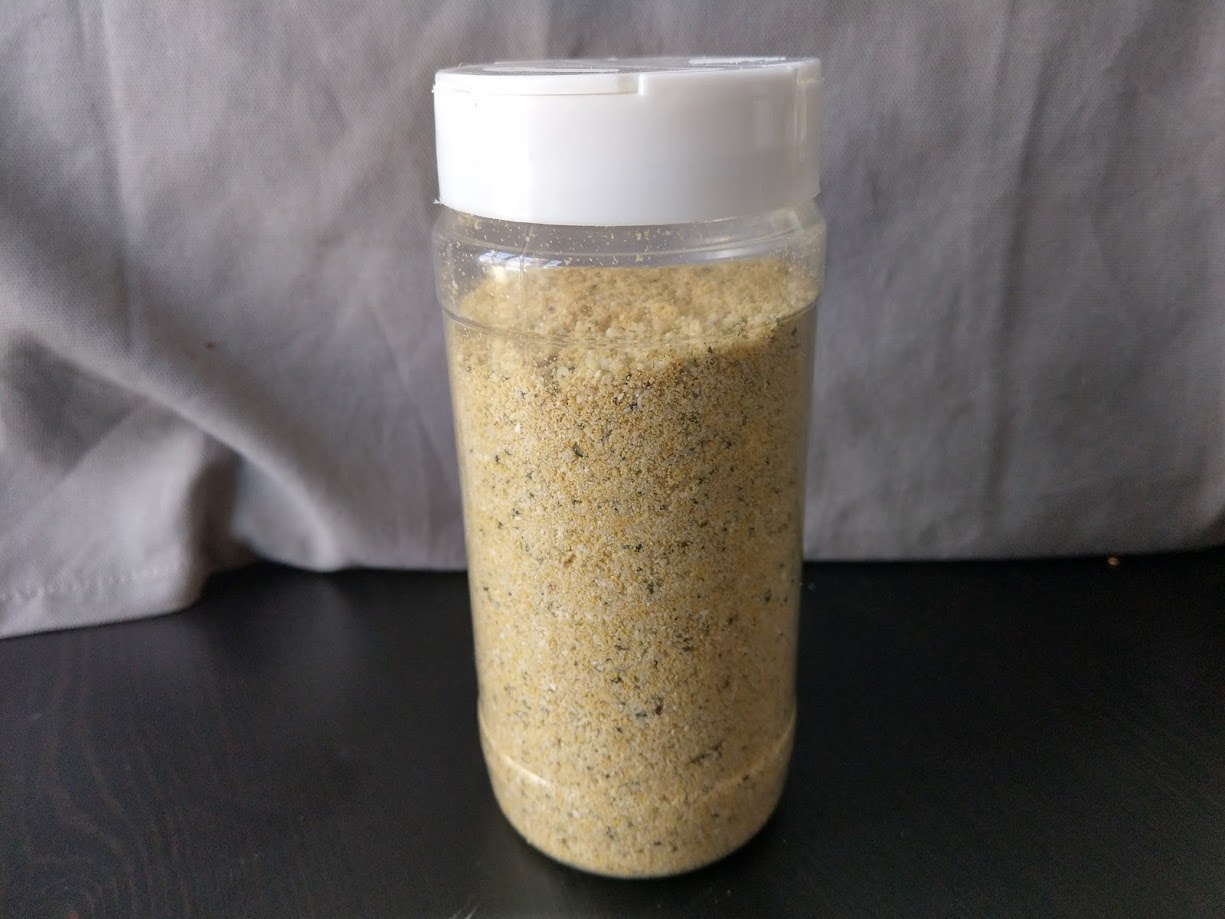 I've seen a few vegan youtube creators microplane brazil nuts onto pasta. It looks just like parmesan cheese and packs a hefty nutritional benefit most notably with how much selenium they contain.
I've also seen this done with cashews. They have more of a cheesiness to them which is why they're so commonly used in vegan cheese sauces. They also pack a ton of nutritional benefits into whatever dish they're used in.
More and more, I'm seeing people use hemp hearts as a topping to savory dishes; myself included! They also pack a lot of nutritional benefits into such tiny seeds.
And, most commonly, nutritional yeast is the vegan ingredient that adds a definite cheesy taste to anything. It is in almost every good recipe for vegan cheese. Not only does it add a ton of flavor, nutritional yeast is also...nutritious! It's loaded in B-vitamins and is even a complete protein, among all the other nutritional benefits.
If any one of these makes a great parmesan cheese alternative, why not combine them into a super food parmesan cheese!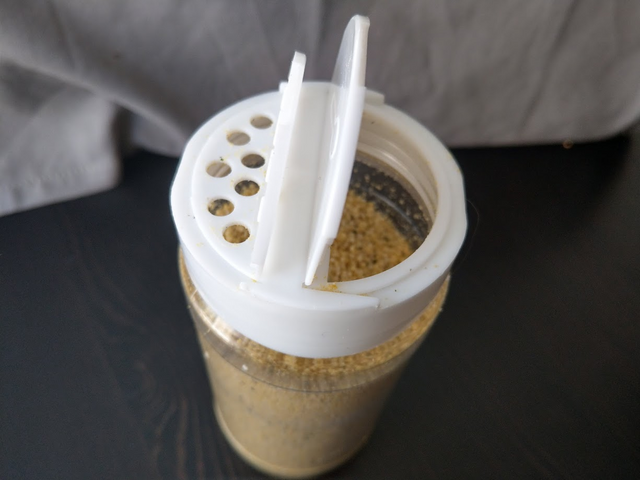 I did just that.
It was magical.
I'm addicted.
I crave it.
I put it on everything.
You're welcome.

Cashew Hemp Parmesan Style Shake
Ingredients:
6 brazil nuts
1/2 cup raw cashews
1/2 cup hemp hearts
1/2 cup nutritional yeast
1 tablespoon garlic powder
1 tablespoon onion powder
1 teaspoon salt
Steps:
put everything in a food processor and blitz until all the nuts have broken down into crumb size
store in the fridge in an airtight container (I use an empty sesame seed container for easy shaking)
shake generously on everything for an extra boost of nutrition

This is my entry for the #vegancheesechallenge contest held by @deliciousplants. The original post can be found here. I highly recommend checking out all the other great vegan cheese posts in the comments there.
---
If you would rather see some dessert recipes, check out:
Fudgy Gluten Free Turtle Swirl Brownies
Double Chocolate Chip Cookies
---
What's your favorite vegan parmesan cheese alternative?
What do you plan to sprinkle this cheese alternative on top of?
What foods or ingredients do you crave?
---
Scroll down and lets chat in the comments. Don't forget to upvote on the way down there if you enjoyed this post, and resteem if you plan to make it for yourself!