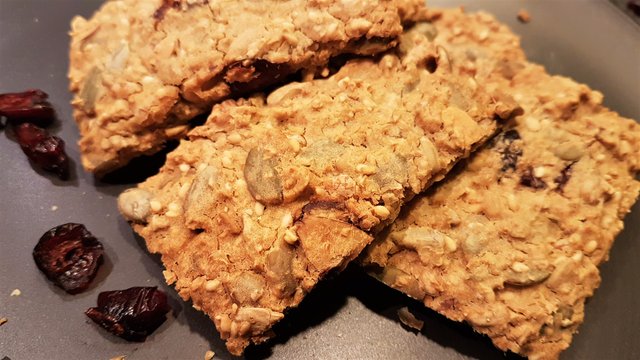 CAN'T STOP EATING THESE!
I was planning on writing a different post today but I made these crackers that JUST came out of the oven (first time I'm making these) and I literally cannot stop eating them!
I love it when I try new recipes and they surprise me how excellent they are!! Especially the SIMPLE and TASTY ones!
(the little things that make you happy in life! haha!😊 )
So I must share these simple and delicious homemade

CRANBERRY SPRINKLE CRACKERS!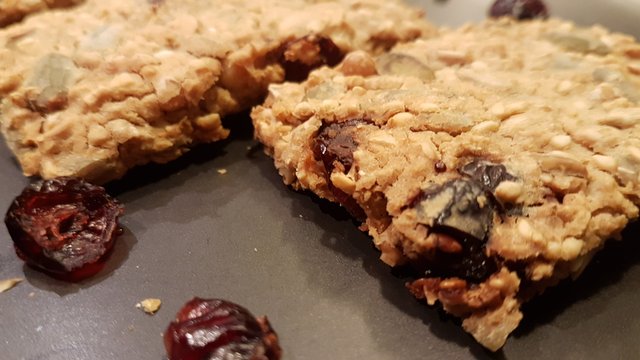 You could use any variety of seeds you like (sunflower,pumpkin,chia, flaxseed and sesame seeds etc..) or even nuts. Simply go with what you love! Almost anything works in this recipe and that's what I love about it!
I found at the market a mixture of seeds (sunflower, pumpkin, chia and sesame seeds) with a sprinkle of cranberries in them (hence the name of this batch that I made). I thought it would be perfect for this recipe in order to get that tiny burst of cranberry sweetness (next time I would even add a bit more cranberries!).
These crackers can go great with hummus (here is a HUMMUS RECIPE I posted recently) or dip or can simply be a great for work or school lunchboxes as a little snack on its own.
SIMPLE. HEALTHY. DELICIOUS.
SO LETS START BAKING!

CRANBERRY SPRINKLE CRACKERS! - Recipe
@Cooknbake:
Ingredients:
½ cup whole-wheat flour
1 cup oats
1¼ cups water
1½ cups preferred seeds and/or nuts
1 teaspoon salt
---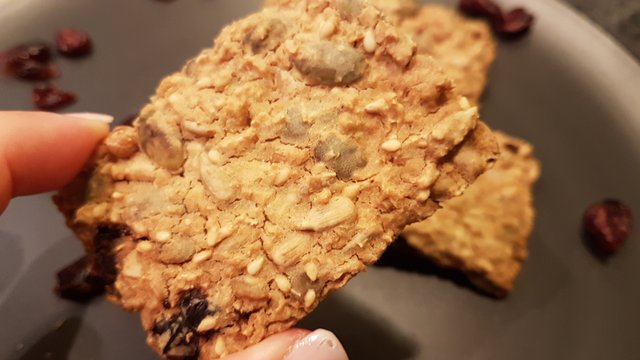 Method:
-Mix the flour, oats and water in a bowl and set aside for 1 hour (for oats to soak up the water).
-Add the remaining ingredients and mix together.
-Preheat oven to 200° Celsius.
-Place the mixture over a baking tray lined with baking sheet and spread thinly to about 3-4mm.
-Bake for 10 minutes, remove from oven and cut to squares or rectangles. Return to oven and bake for about 30 more minutes, or until golden brown for that crispy taste.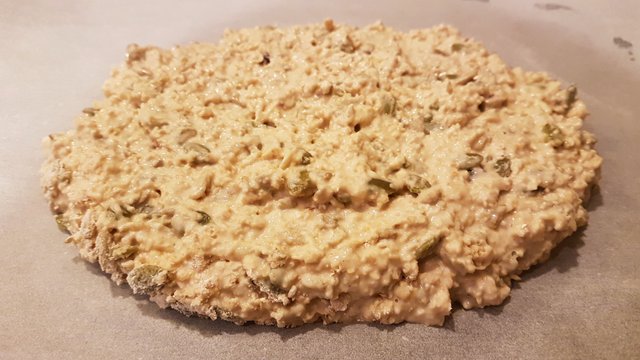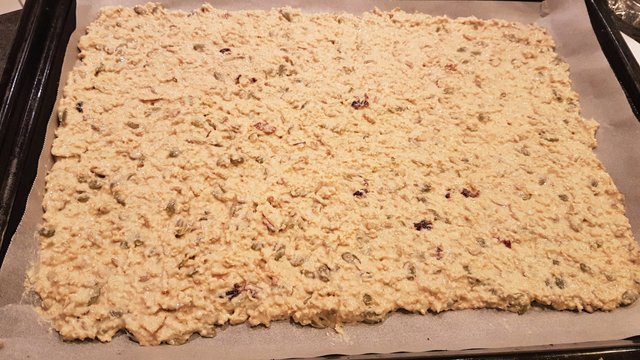 ---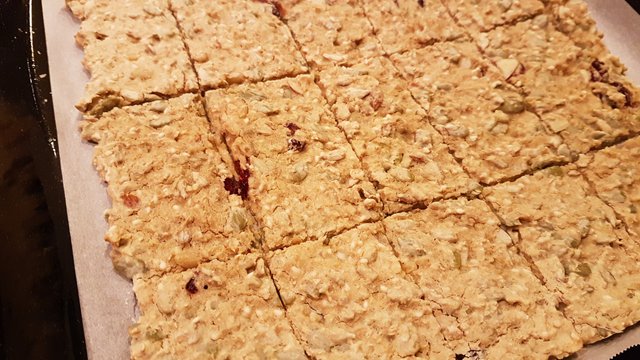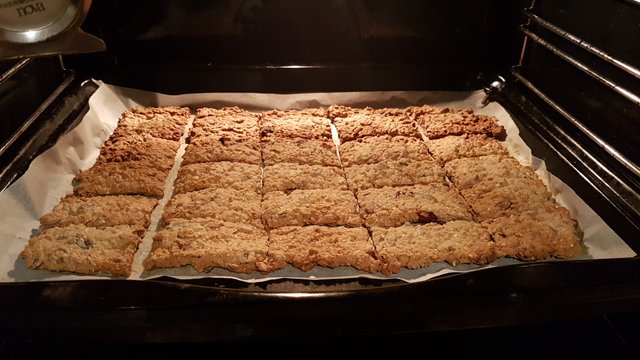 ---
-Remove from the oven, allow to cool and...

ENJOY EACH BITE!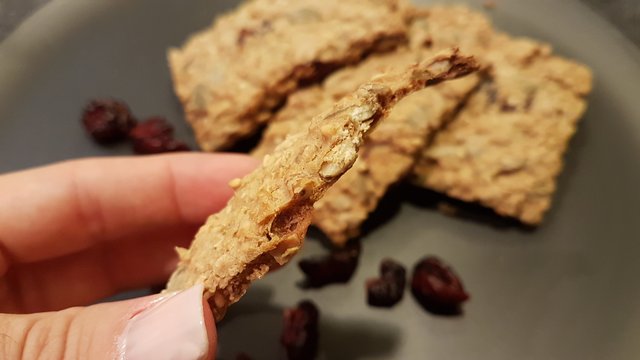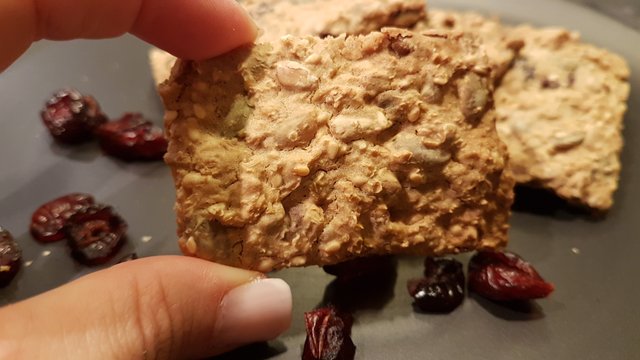 Hope you liked!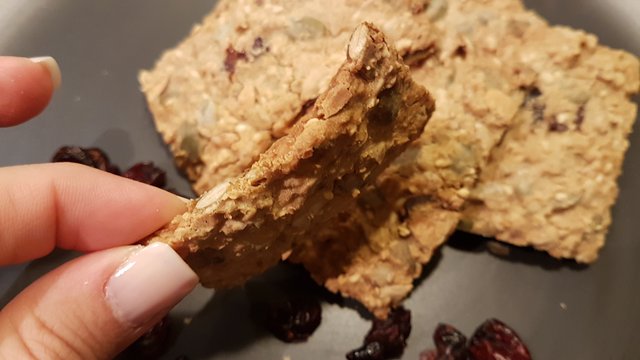 HAVE a GREAT DAY!

More simple recipes to come! So stay tuned :)

-All pictures are mine and original, taken on my Galaxy S7 phone-


I love reading your thoughts and comments! Any feedback is always welcome ! So please keep 'em coming! :)





See you soon!

Have a great week!

Much Love ❤️