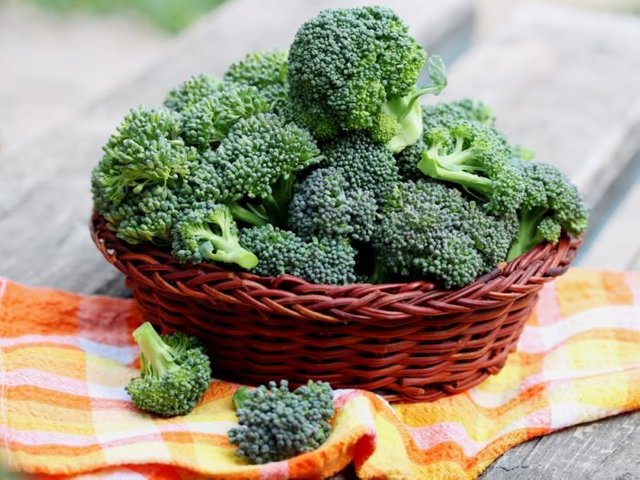 A medium stalk of Broccoli fulfill your daily health requirement, it contains Vitamin C, K, dietary fiber, folate, potassium, selenium, vitamin A, manganese, vitamin B6 and phosphorus. Plus, it is a rich source of various antioxidant compounds that boost our health in a major way.
Now what does these scientific nutrients tell us? It means it gives us the following health benefits that are totally essential:
* Aids in treating cancer
* Removes toxins & free radicals from body
* Helps to maintain healthy & glowing skin
* Protects eyes against muscular degenration & cataracts
* Provides relief from stomach disorders
* Helps to maintain a healthy heart
* Strengthens immune system
Hence, not bad! Once bought, don't wash it immediately if you are going to store for a long time, wash when you are ready to cook it in order for its taste and nutrients not to diminish!
Once again, one healthy food won;t solve our health problems. It is all about prevention and a healthy lifestyle.
If you haven't checked my other healthy posts, please see link below:
What we should know about Sunflower seeds
What we should know about chickpeas
Upvote if you like this post and follow me for more healthy food ideas!
Thank you.