Mandatory vaccinations in France for those seeking education, so what about home-schooling?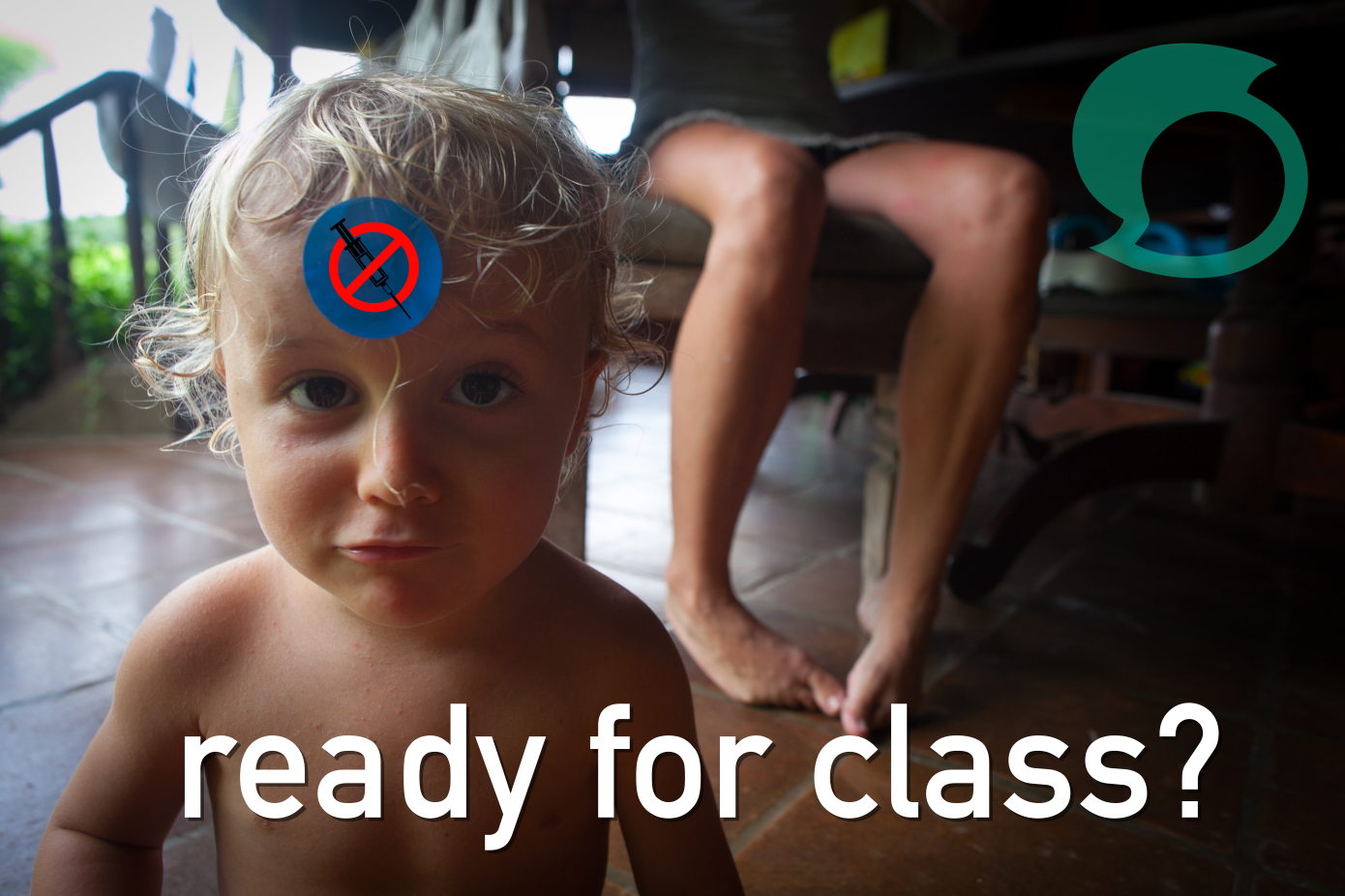 A total of 11 vaccinations are now compulsory in France if you want to send your kids to school.
My unvaccinated children and I will be living in France next year and Esteban is fast approaching the age where school is considered a normal part of childhood. It is my wish that he be home-schooled by me, along with his sister Luna, so for now this law won't be a problem for us. But what of the millions of others who still believe in the education system?
Illegal to home-school
Okay, so it's not a problem for us as long as we don't live in countries like Sweden & Germany where it is now illegal to home-school. And I suspect it won't be long before the same plan rolls out across all of Europe, forcing us by law to get our children vaccinated and to send them to a school.
Child Protection Services (CPS)
The penalty for breaking this law or trying to escape your home country (reminiscent of the dystopian future portrayed by George Orwell in 1984) may result in having your children taken away from you by the CPS.
Just last week I listened to a really important & informative interview with @markwhittam & @canadian-coconut in which they spoke at length about this subject. Please follow the @familyprotection account for more on this.
Mark spoke in particular about a resident of Sweden who tried to leave for India (where home-schooling is not illegal) and their child was taken from them by an armed police team just before the plane took off and they are fighting now to get their child back. I cannot even imagine what a traumatising experience this would have been for parents & child alike.
You can listen to the interview here:
Why don't I believe in the education system?
My parents spent a small fortune making sure I went to the best schools in the UK and I have been re-educating myself since then. What I learned was not important for the future of this planet & all those who live on it. It was important for the future of those who seek to control us as subservient, tax paying slaves.
Indigo Children
We are living in a very important time when more and more children are being born into this world with special skills. Generally referred to as Indigo Children, they are here to help us evolve.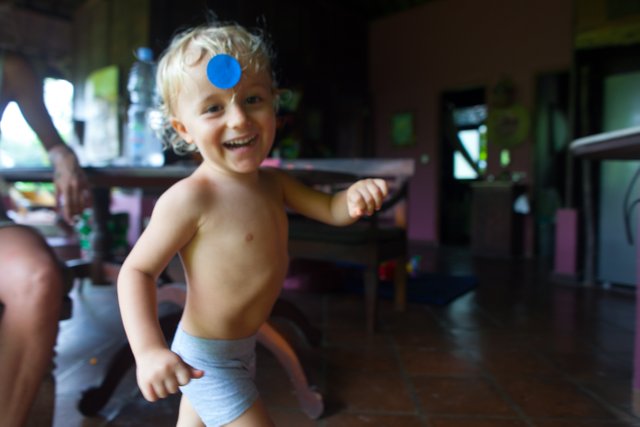 Esteban already does yoga at the age of two. I didn't teach him this. He just instinctively does it in his own way. He is very connected with the outside world and knows all the colours and numbers up to ten in three languages. He spins a baby fire-staff with me every day and soon he will learn to mediate. He has the gift of foresight, demonstrated on a number of occasions and I will tailor his education to help him develop his gift.
Syllabus design
My syllabus is based on my experience of this world, not on a system designed at the beginning of the industrial revolution.
You can be sure that if your Indigo Children are blessed with gifts not listed on the government provided syllabus, they won't be living up to their full potential in life.
Surely we should be tailoring our education system to the children, not tailoring our children to the education system?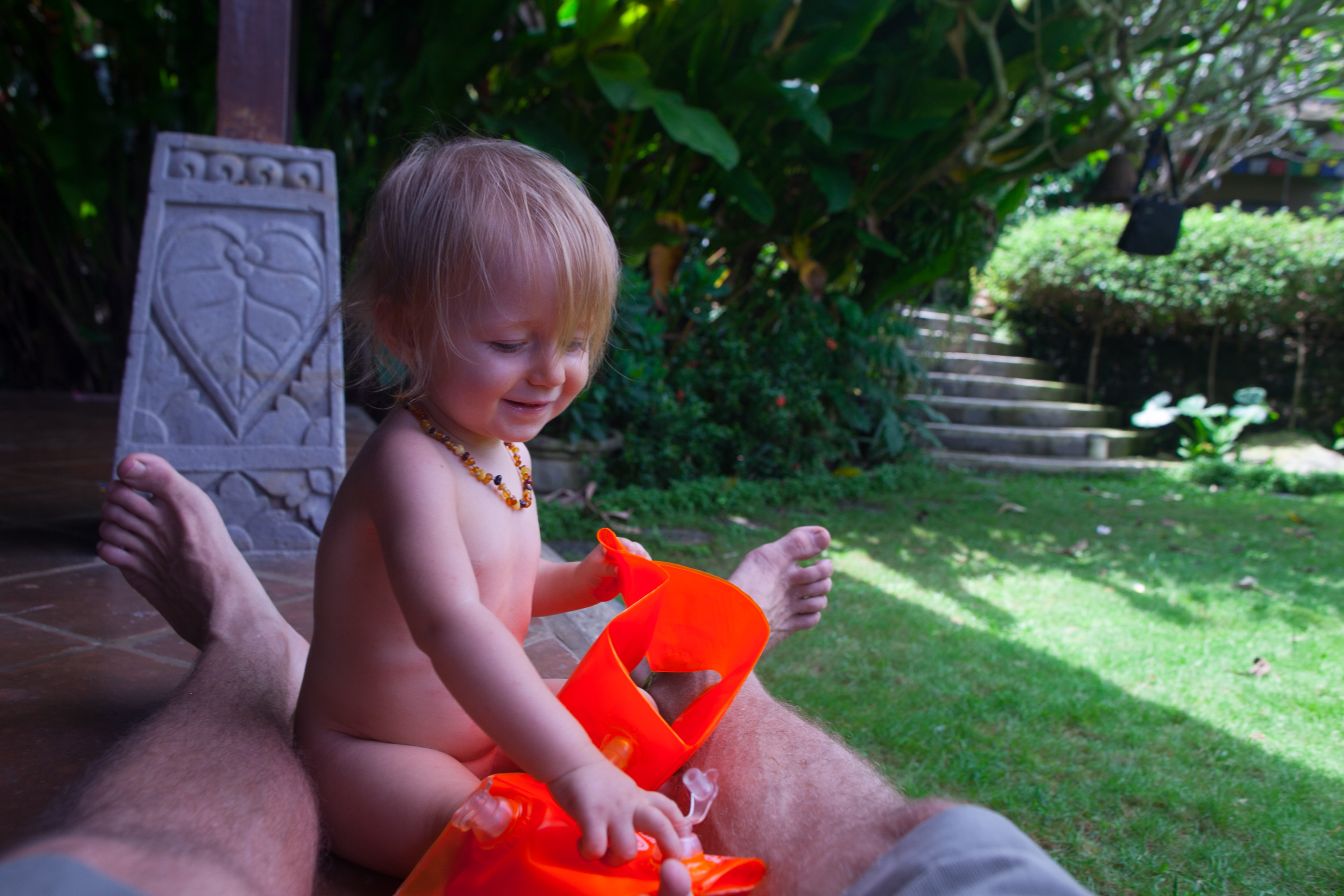 There should be no difference between having fun and being 'in education'.
The mind is so much more receptive to learning when we are having a good time, but this idea has been forgotten by our modern education system which for the most part crams (vaccinated) children into artificially lit rooms, forcing them to sit still and listen, handing out punishments when they don't do what they are told.
People ask me all the time where my children will be attending school and my response is always the same... they are already in school. And right now they are learning the most important lesson of all: how to have fun.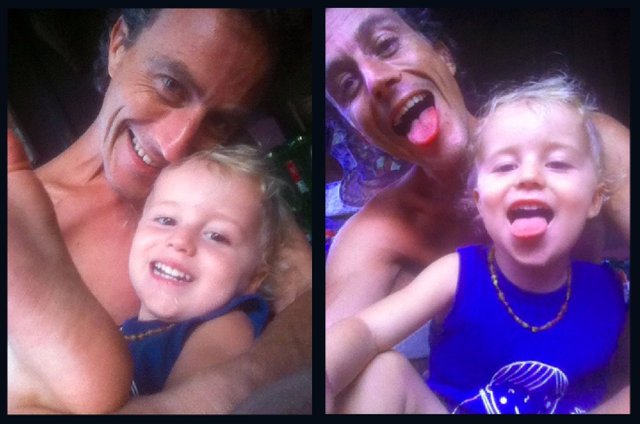 Why are we returning to France?
We are intending to buy a horse trailer in the UK (where they are cheap) and build it into our home in the South of France (where the pace of life is more enjoyable) and we will create (thanks to the awesomeness of Steemit) the vehicle of our dreams ready to continue on the road, documenting every last part of our journey for you to enjoy with us.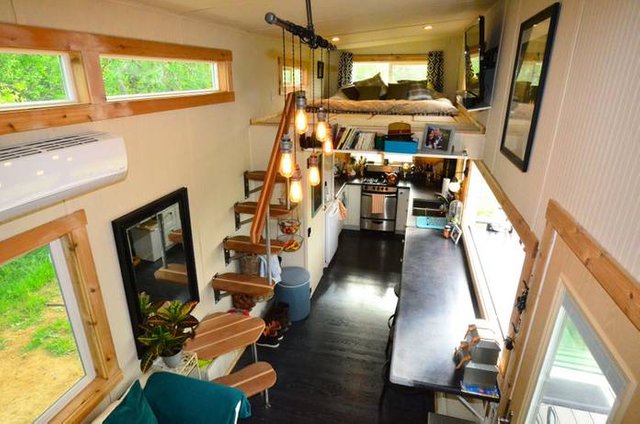 Hoping it will look something like this! source
French education/vaccination policy
A recent survey found that more than 3 out of 10 French people don't trust vaccines, with just 52% of participants believing the benefits of vaccination outweigh the risks. And naturally the powers that be have been busy trying to fix this growing problem.
Mimicking a similar change to the law in Italy, from January it will be illegal in France to attend any kind of school if you are not fully vaccinated with the recommended schedule of 11 vaccinations, so it is pretty clear Esteban won't be going to school there. But what of the full time residents?
Catch 22
Most people are not as keen as myself to teach their own children about the world. And for them going to school represents a life of opportunity for their kids. So most people will do the expected thing and vaccinate their children without question or research, trusting all the way that their government knows what it is doing.
The argument against home-schooling
Many claim that children in home-schooling situations are not able to develop their natural ability to interact with other children. I have taken note of this and will be finding ways for them to meet and play with other children as regularly as possible. For now my two children are simply learning to love each other.

The student becomes the teacher
Watching Esteban & Luna it is clear that our natural instinct is to teach others what we know, so it seems odd to me that we would entrust this most important gift to a government institution. Clearly, soon we will have no choice in this matter but for now I will enjoy the lessons these two are teaching me, just as much as the lessons I am teaching them.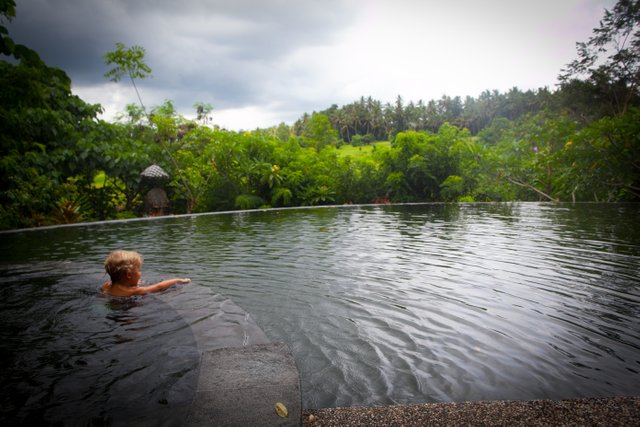 Today's 'class' started out with a swim in our community bio pool after which we continued our learning of colours and shapes with stickers... as you can see here. Esteban kindly decorated his sister.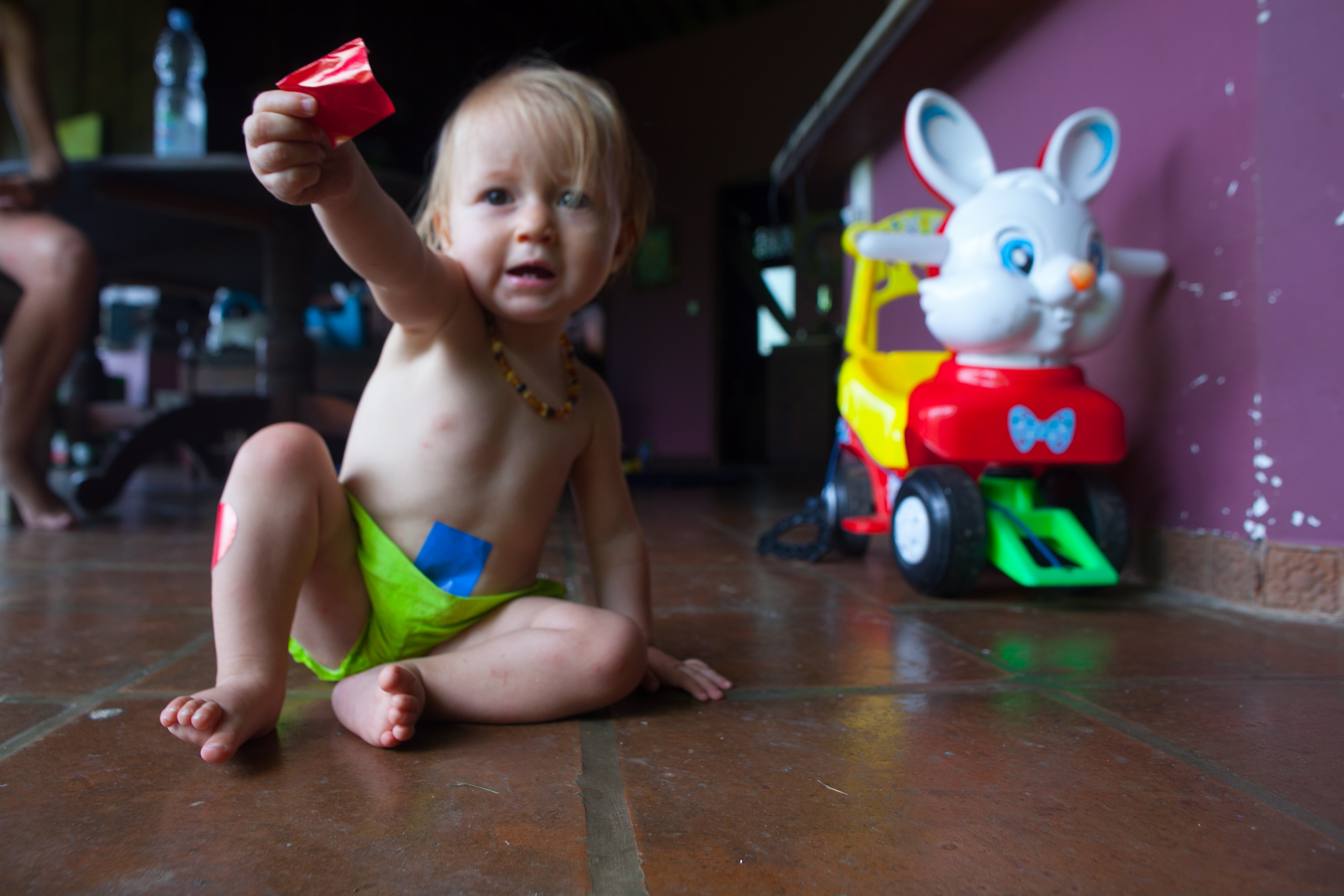 ...and then kindly removed them!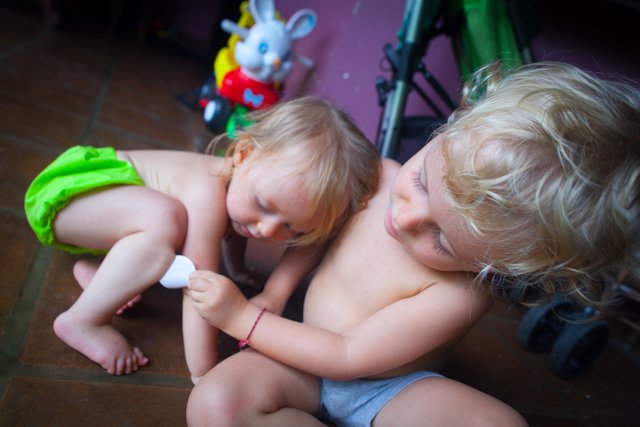 Here you can see him explaining to her where the swimwear & shoes go.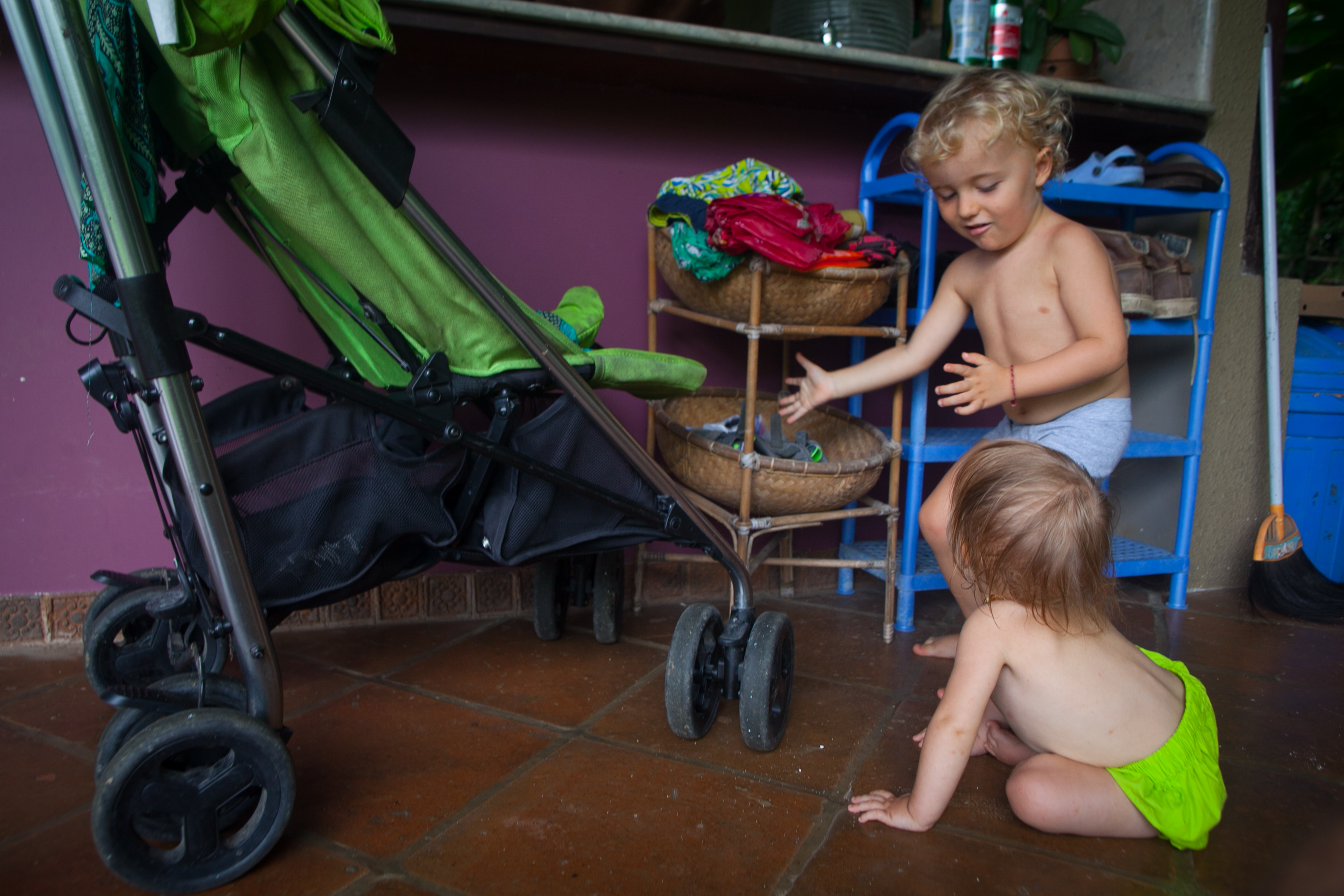 Just to be clear, I don't advocate the use of shoes and the ones you see here are very rarely worn. I've not worn shoes for around three years and will go into why another time. But for now you can rest assured I've done my research... and the benefits are endless!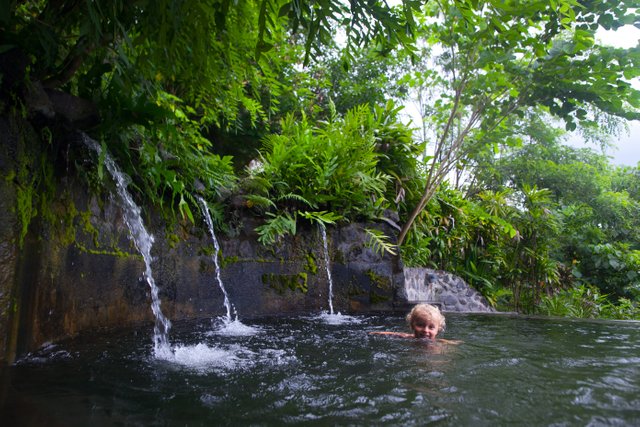 In conclusion
Our two years in Bali is almost up now and there is no question that Esteban & Luna have benefited greatly from being here. After almost three years of constant summer we are actually craving the cold of a European winter and will be heading back there in mid January, looking forward to all the fun which comes with snow, gloves and scarves!
As far as the vaccination & education laws go, for now we are okay, but I feel sure in the future we will have to be more prudent about the countries we live in if we wish to continue with our chosen way of life. The UK is currently reviewing its policy on vaccinations in schools and I am not expecting anything but a continuation of this growing trend to force upon us things we do not want or need.
Big Brother is watching us all carefully now and he doesn't like those who step out of line. So tread carefully.
Blessings to you all from Bali 🌴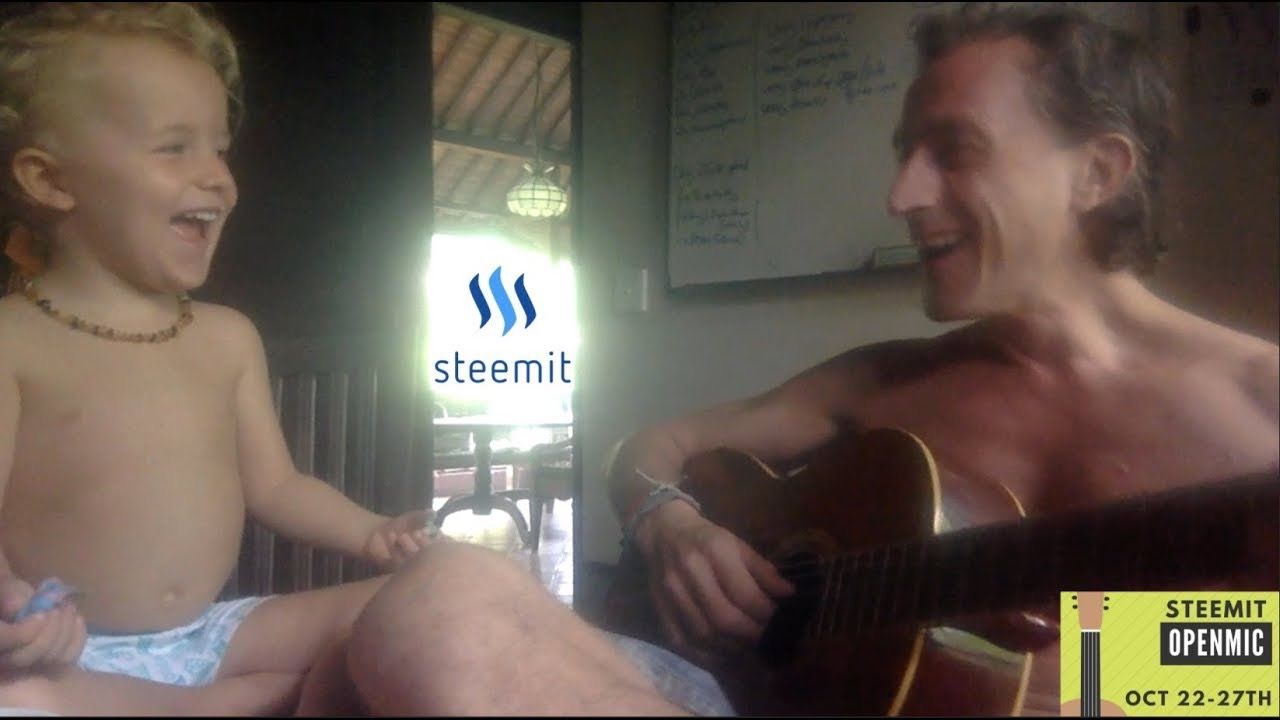 He was a London based filmmaker until he sold everything and set out on a barefoot journey around the world.

Currently based in Bali he travels with his partner & two children. With no bank account he has been living on STEEM & crypto for over six months.

All content created for this account is 100% original (unless otherwise stated), produced by @samstonehill who invites you to use & share freely as you wish.
@steemshop account where you can buy or sell anything you like using your steemit wallet SEE MORE
@steemmasters which provides FREE TUTORIALS, personal training & resteeming services. Website HERE
Contact me directly on steemit.chat if you want to know more about this
@steemholidays which encourages resort owners to offer holiday packages in Steem or SBD
@steemtv which aims to provide the best in decentralised films, exclusive to Steemit & DTube
The dailyquotes tag initiative designed to encourage steemians to share their most life changing quotes with the community on a daily basis.
The Aspiring Steemit Whales & Dolphins group on Facebook which seeks to help newcomers make the transition from Facebook to Steemit, providing them with detailed notes and personal assistance with their posts... resteeming them when he can.

---

I receive the equivalent of $3 a day using Genesis Mining
This was after investing around $500 (from STEEM payouts) into 2 year contracts, mining Dash, Ether & Litecoin
Use my referral code to get a 3% discount: wzrAS4
Some say it is a scam but I have found no reason to believe this.
---
Here is a list of Steemit Witness I have voted for & recommend you do the same:
@teamsteem @timcliff @jesta @good-karma @someguy123 @blocktrades @pfunk @klye @krnel @blueorgy @ausbitbank @thecryptodrive @ura-soul @pharesim
Without them our beloved Steemship would not fly.
Learn what this means HERE and place your vote HERE
---
The Bali Volcano Crisis
If you have a moment please check out the @charitysteemit account where you will find up-to-date films, photos and information on the erupting volcano & evacuee status.
Mount Agung erupted a 2nd time with force on the 25th November, sending an ash cloud 1,500m into the sky and we will be watching it closely over the next few weeks.
This is what it currently looks like.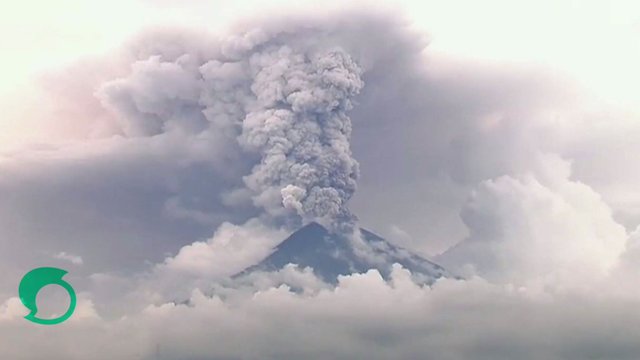 Those of us in Bali are working hard to raise money to buy the evacuees solar power & water filters LEARN MORE HERE and we deeply appreciate any help we can get.
Thank you for your support 🙏🏻