Bali needs Steemit's help! Refugee camps are growing in size with insufficient funding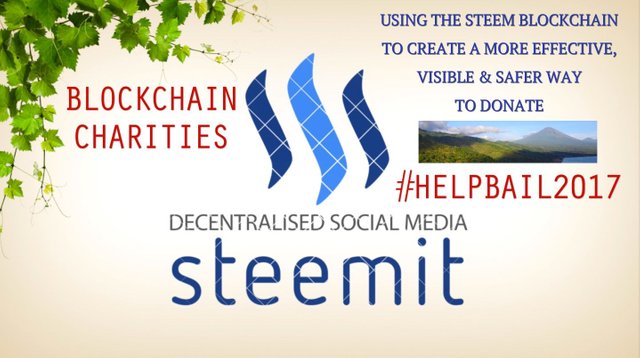 As a Bali resident I can tell you that the media around the world is focused more on the potential death and destruction of an eruption than the real problem going on right now.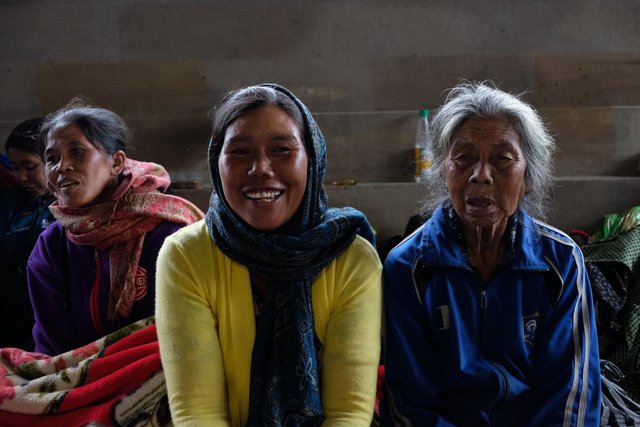 Refugees
They are pouring in by their thousands every day to a growing number of camps just outside the huge region which has been declared unsafe.
The scale of this evacuation
Unprecedented in the history of Bali, this evacuation has been massive and swift. So far 100,000 people have arrived at the make-shift emergency camps, initially just a few, there are now well over 500.
And the number of people arriving in these camps is increasing ever day, leading to community leaders having to open the larger temple areas, football fields and even their own homes and gardens to house these refugees.
The expected total of refugees is 180,000. No small figure given the size of this island.
Minimal government funding
They do have some funding for situations like this but no where near enough and this particular situation could easily go very wrong if disease were to spread amongst these camps due to inadequate management, taking into consideration all aspects of emergency situations such as:
irrigation
sanitation
clean drinking water
regular food supply
basic housing
medical assistance for those in need
particle masks for EVERYONE should the ash cloud descend upon them
up to date information on the status of the volcano.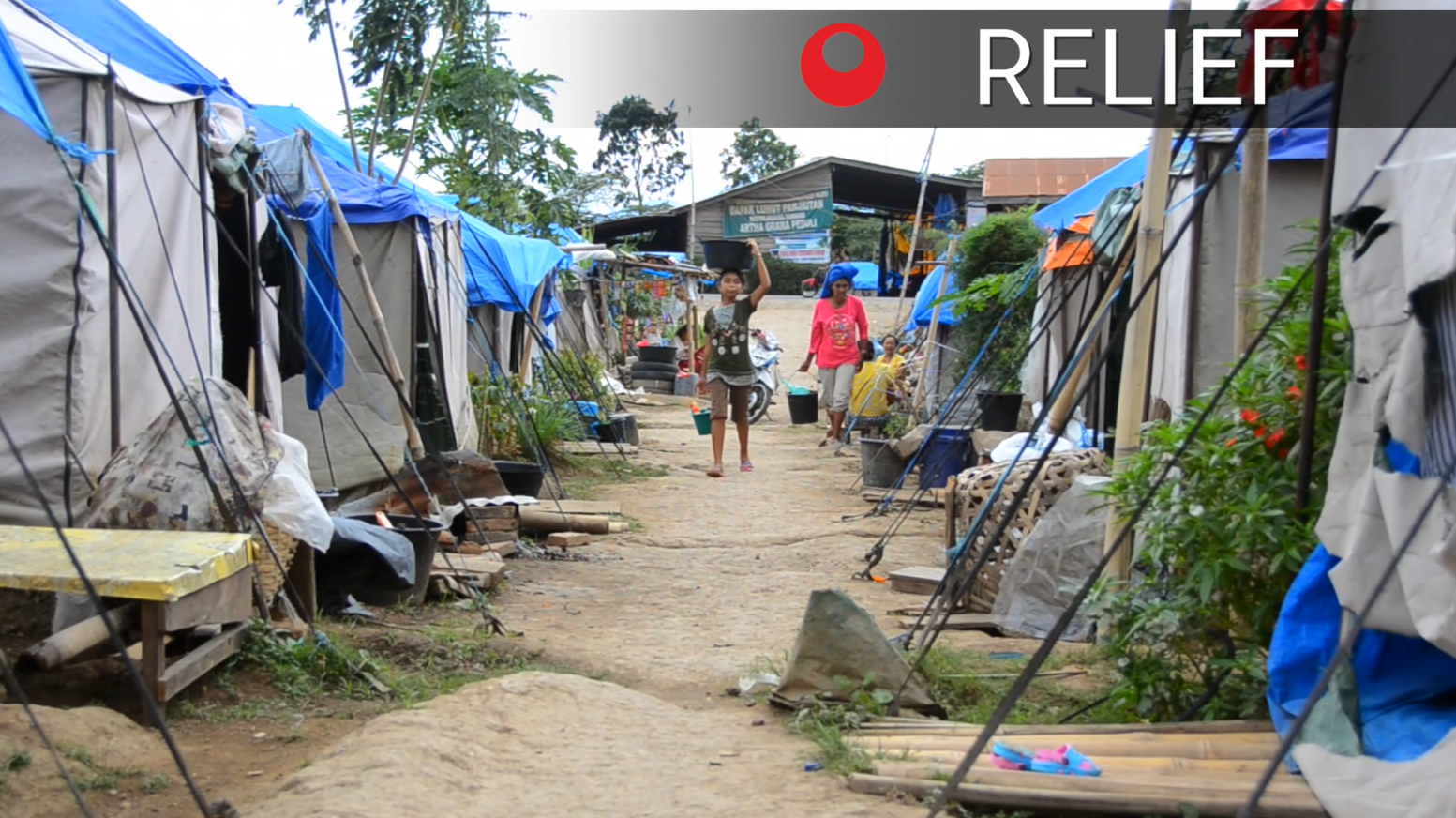 There is a feeling amongst the locals that all of this drama is for nothing. Volcanos have rumbled this way before, without the big disaster everyone was expecting.
Many of them have left behind their crops and their animals. Though efforts are now underway to retrieve as many of these animals as possible.
It seems that the majority of their livelihoods are likely to be ruined no matter if the volcano erupts or not.
Consequently there are a huge number of people feeling completely lost at this difficult time and I do believe that by bringing some STEEM FUNDED light into their lives in the form of locally produced personalised solar kits (which are capable of powering a multitude of lights & other gadgets from a single battery)... We at STEEMIT would be helping them in such a huge way!

And this will not go unnoticed!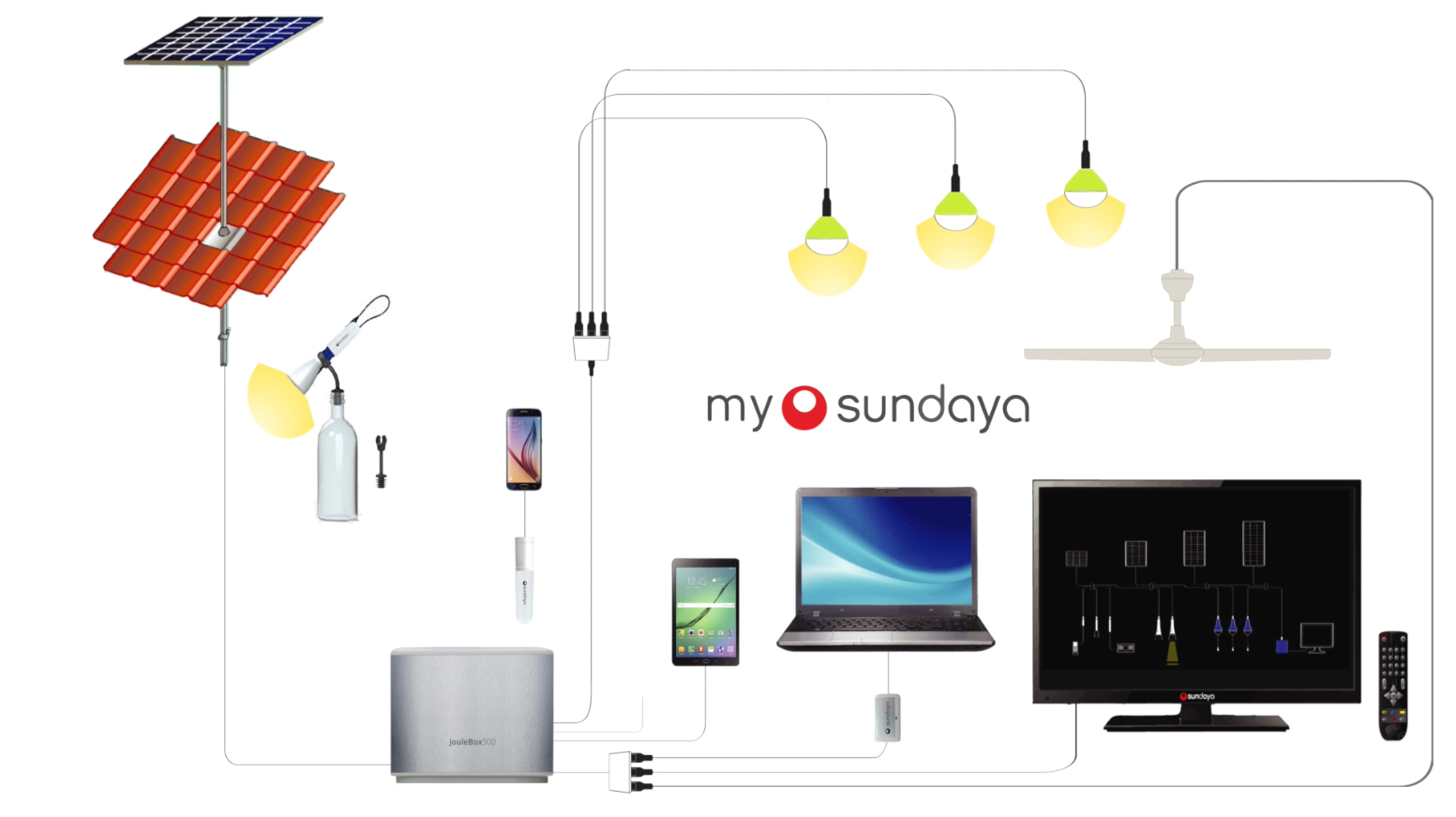 I do not believe it is a coincidence that I am working with Sundaya at this time in my life, an amazing company here in Indonesia which specialises in the production of inexpensive, reliable & long lasting solar kits, ideal for situations like this... amongst other things!
AND FOR THE DECENTRALISATION OF ENERGY!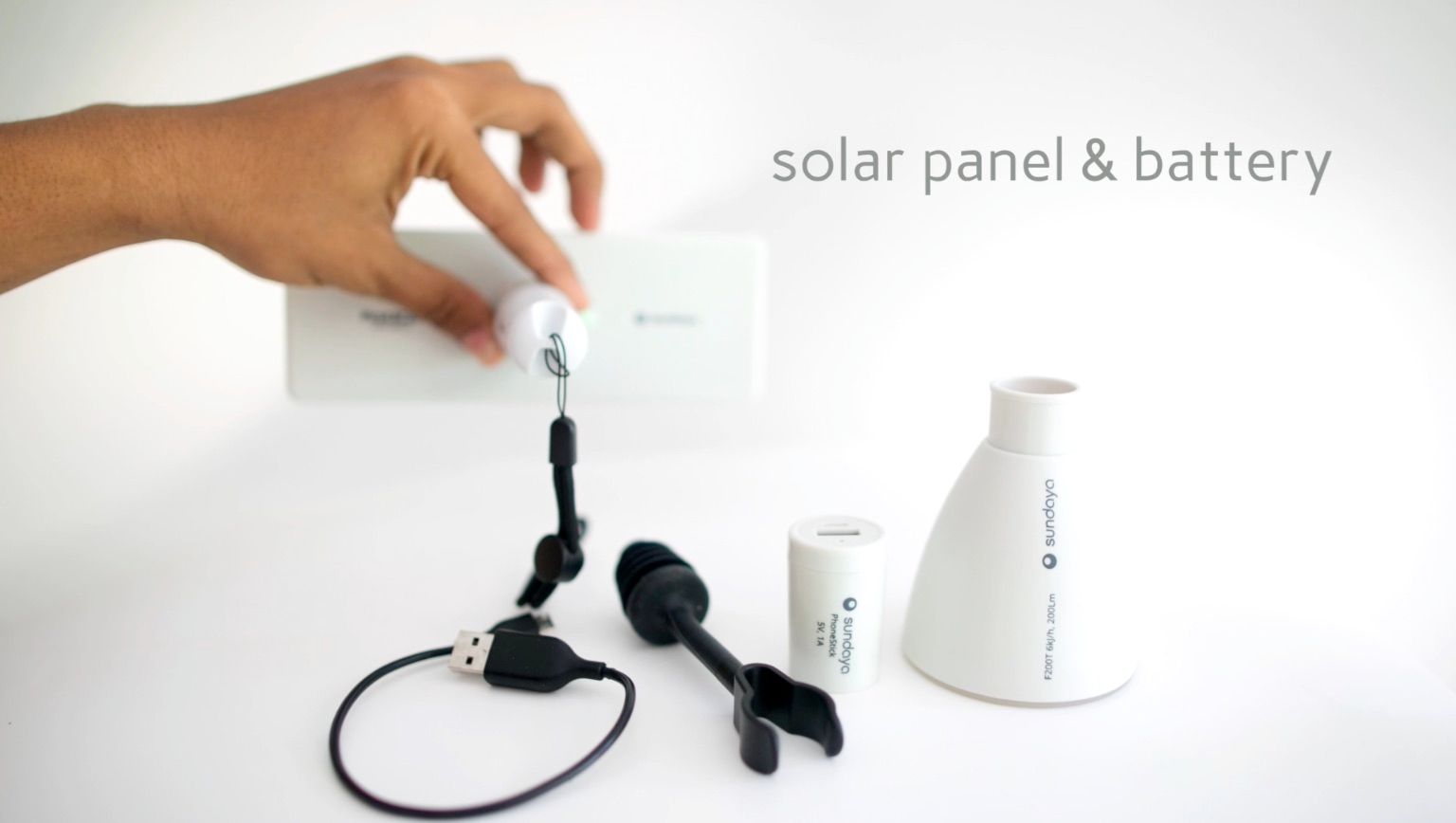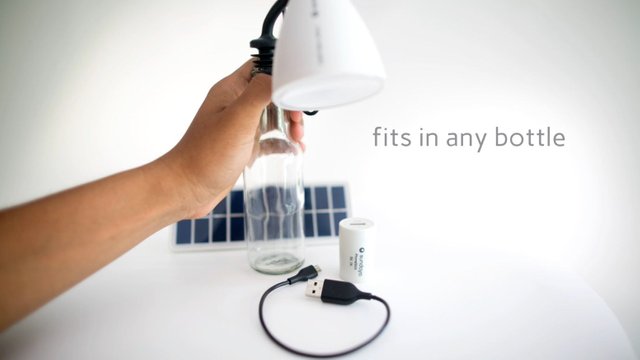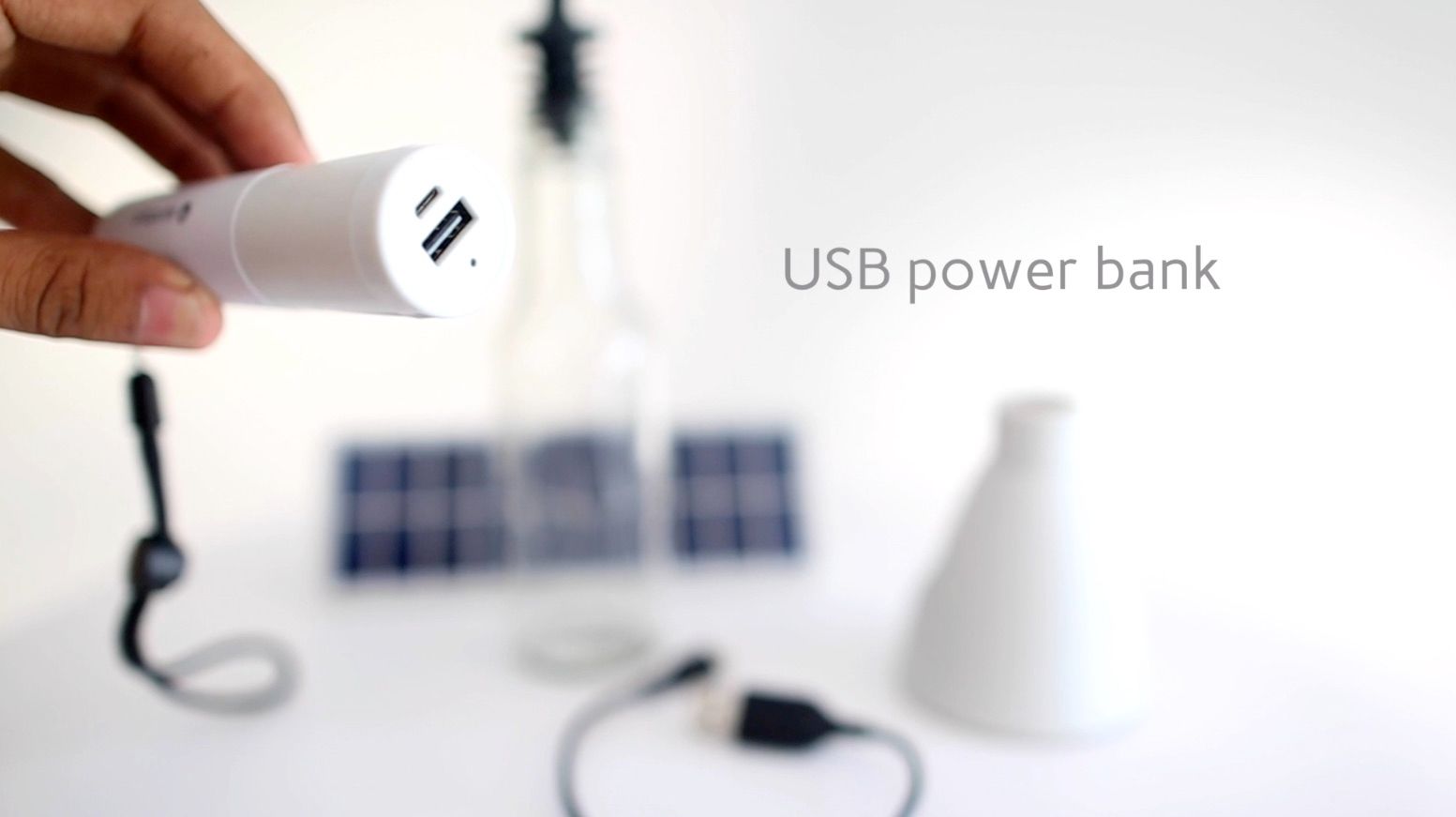 The Cost
The kit you see above is $30. Not much to pay for a torch/lamp & USB charger which is guaranteed for 25 years.
The Opportunity
This is not only a great opportunity to help the people of Bali by giving them light in these times of darkness but also by introducing them to an idea that will change their lives forever.
The Problem
Diesel generators are the main source of power for those not connected to the grid. It is estimated that 180,000 people have been evacuated from their homes and there is absolutely no way that power can be provided for this many people, even with all the generators in Bali.
The Solution
Due to the astronomical cost of running all these generators it makes perfect sense that solar power be introduced as an immediate SOLUTION to the problem. And Sundaya is the best positioned company right now to provide this for them.
Right place right time!
I am personal friends with the founder of Sundaya and I live next door to one of the main organisers behind this amazing relief effort going on across Bali to create new homes for all these people with such little funding.
Here is a shot of hers taken yesterday, preparing food supplies, one of the many essentials needed right now.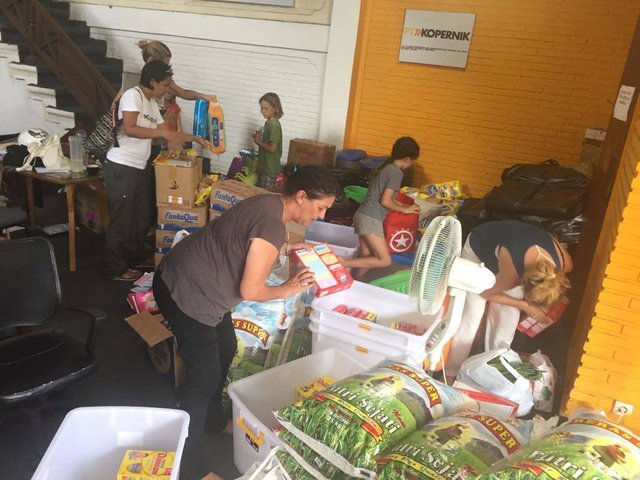 So it is my promise to you that I will provide regular STEEMIT EXCLUSIVE posts giving:
ACCURATE facts & figures taken directly from the people running the camps. NOT the mainstream media machine.

Daily updates with images showing clearly the situation from the ground in the camps.

If we are able to gain interest from the Steemit community and get a bunch of solar kits out to them, I will closely document the enormous effect this will have on their lives... and what a great steemit post that will make!

Drone shots & time-lapse shots (if the authorities will permit me to get close enough to the volcano)

Volcano status updates. Bali's best volcanologist is currently living in our Ubud Community giving us up to date information on the frequency and intensity of the tremors around Agung.
Should it erupt... you on Steemit will be the first to know.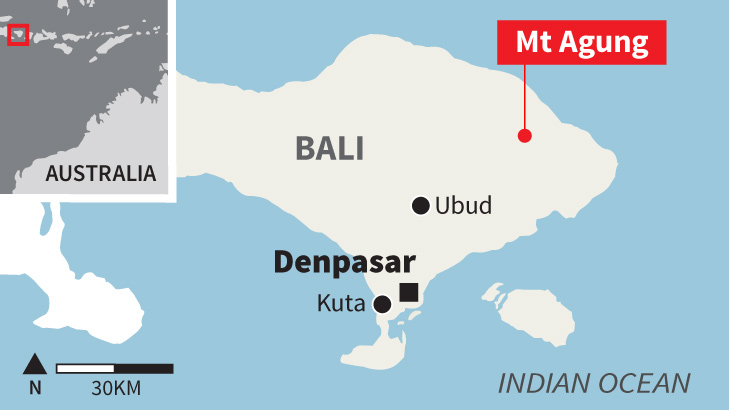 How can YOU help?
I am in the process of setting up a new steemit account @charitysteemit which will provide all of this live information as events unfold here in Bali. Posts will be made every day and all STEEM & SBD generated from this account will go directly to the purchase of Sundaya solar for the people who need it the most.
We will also use a DTube account through which all video media will be shown and proceeds will go on a weekly basis towards the purchase of solar products for these people.
We will be 100% transparent with all STEEM and SBD transactions keeping all activity on the blockchain.
Sundaya also accepts BTC, so this is perfect!
Those who donate STEEM/SBD or BTC will be offered special discounts should they wish to buy one of these awesome kits for themselves.

is the future...
Check My Sundaya's website HERE
Please take the time to watch this company profile film if your are considering donating. I just finished editing it yesterday!
I myself have travelled with a JouleBox 1000 kit and found it to be genuinely amazing.
Seriously guys, this kit was efficient like you wouldn't believe. Solar has come such a long way in recent years.
You can see my video review of it here whilst staying on the magnificent (off grid) Kepa Isand, Indonesia.

---
All of us are currently based in Bali and firmly dedicated to this cause.
@samstonehill & @jockey will be promoting the story from their own accounts and through the @refugeeaid4bali account where we can focus exclusively on this one subject alone. Please follow @refugeeaid4bali to get regular updates. We will announce when Steemit have activated it.
@chron will be managing the daily updates of pictures, films and information as it comes in from our people in the camps.
@savetukadpetanu will also be getting involved by providing updates on the exact situation with the volcano and related seismic activity. This information will be coming directly from Bali's top volcanologist.
@petrabali will be providing advice on health & safety, preparing us for any potential ash cloud problems. Particle masks should be bought immediately if you want to be 100% safe from this ash which can cause severe bronchial problems.
Wind direction will be key should Agung decide to erupt. And as such there will be frequent wind direction updates. And should the area of ash expand we will be sure that people are kept up to date exactly where is is headed.
---
What to do if you are in one of the potentially affected areas?
Download this pamphlet now if you are based in Bali or neighbouring islands and have any concerns regarding what precautions you could be taking at this time. Particle masks are still in stock on Bali.
---
What is our main goal?
To build awareness and raise funds to give away as many of these next generation solar kits as possible, which are going to change people's lives forever. And the word will spread from here...

The more STEEM we can raise, the more kits we can provide for the people, the more lives we can change and the more awareness we can spread about the future of decentralised energy.

STEEM or SBD donations
I have noticed that many of you have SBD sitting in your wallets. It may not be much, which is probably why you've just left it there?
Time now to ask yourself how much it would change your life if you were to donate this to Sundaya and to the thousands of people who are now in need of your assistance to get them through these very difficult times.
No one knows for sure how long these people will have to stay in their camps so these Sundaya solar kits are going to be invaluable to them.

I look forward to hearing back from anyone interested in helping me promote this important campaign...
If you happen to know some Whales who would be interested in supporting this, please do let them know.
And if you are one of those amazing people who would like to donate right away, please let me know under this post and I will connect you with Sundaya immediately.
I will make an announcement when the @charitysteemit account is confirmed, at which point all STEEM & SBD donations should go directly to this account, where it will provide weekly payments to Sundaya for the purchase of further kits.
Anyone wanting to donate BTC to this cause please let me know in the comments below.
---
How do you know your donation is going to the right people?
The blockchain will show all money movement from Steemit to Sundaya who accept BTC as payment for their products.
Once the solar products have been bought, I will film & photograph them being handed out in the camps.
Promoting Steemit as I go!
STEEM POWERED SOLAR SOLUTIONS

Thank you for your time and kind attention on this important matter.
I hope you can find it in your hearts to at the very least upvote & resteem this message so that as many people as possilbe may see it 🙏🏻
All proceeds from this post will be transfered to the @charitysteemit account as soon as it is confirmed.