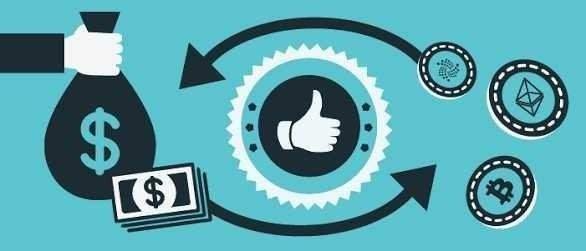 Repository
https://github.com/nirvanaitsolutions/swapsteem
Introduction
Swapsteem is a peer to peer exchange for Steem blockchain. We are creating a platform for Steem users to enable P2P trading of STEEM/SBD to different Fiat and Crypto Currencies using secure escrow transactions. This post is regarding the new p2p token markets we have added at Swapsteem to enable trading steem-engine tokens for STEEM/SBD securely with other steemians.
Post Body
As announced by @aggroed in his post Introducing Steem-Engine.com (smart contracts and token creation on Steem), Steem-engine is a platform where anyone can create and issue their own tokens. The token creation and transactions are managed be a sidechain running a SteemSmartContracts node created by @harpagon. Since Steemit inc. has been delaying SMTs for an unexpected time, Steem-engine seems to be a promising feature for those who want to build communities and reward their members with tokens that can be traded with STEEM/SBD. We are looking forward for some mojaor features and progress from the Steem-engine team.
Trading ENGINE TOKENs is a feature we are expecting from https://steem-engine.com and https://freedomex.io which are upcoming exchanges for ENGINE TOKENs. If you haven't checked their progress, go check the links now. There are a lot of things that needs to be addressed when it comes to trading STEEM/SBD with these promising ENGINE TOKENS as mentioned in below points.
---
Markets : As of now there no markets for ENGINE base TOKENs. You can surely create, issue and send tokens but there is no market to trade them for other tokens or STEEM/SBD. At Swapsteem, we have currently enabled ENG and SWEET Tokens on the Demo, but we are planning to list ENGINE TOKENS on the Alpha as well soon in near future.
---
Prices : There is no way to determine price of any ENGINE based TOKENs as of now. We are expecting few more exchanges to help us determine the prices accordingly. At Swapsteem demo, we enable p2p trading for ENG and SWEET tokens with prices hardcoded as 1 STEEM per ENG/SWEET token pair at the time of order creation. The price can NOT be changed after order creation. The prices will be made real time once we have enough exchanges supporting those tokens listed on @coingecko, since we only rely on the @coingecko open source API.
---
Fees : At Swapsteem, We take a fee of 2% of the trade amount for FIAT and TOKEN markets and 1% of the trade amount for CRYPTO markets, which are the current standard fees. We also give discounts to delegators as mentioned in our fundition campaign.
---
Security : When you deposit your funds to an exchange, you actually don't own your funds anymore. The exchange might be hacked or taken down at anytime and you may loose your funds as seen in many previous cases. At Swapsteem, We respect the proof of keys movement. You never have to deposit your funds to @swapsteem. Upon creation of an Order the STEEM/SBD funds will need to be moved into an Steem escrow transaction with @swapsteem as agent by the Seller. Only the Seller can release the funds in the Escrow until a dispute is created. In case of dispute, @swapsteem will have authority to move funds to either the Seller or the Buyer depending upon the proofs produced by them in the Dispute resolution process. The funds in Escrow can never be sent to anyone other than the traders involved, not even to the agent account. So you can be sure about the security of your funds in escrow.
---
Call to Bug Hunters
You can test the Fiat and Crypto pairs on our Demo by creating a new listing or simply buying/selling from existing listings as shown in below screenshot. Please find the tutorials on the process in the links below. Bugs acknowledged by us will be rewarded by utopian and other supporters.

---
Call for Delegation
Swapsteem is an open source project, recognized and supprted by @utopian-io and @fundition. Please consider delegating to @swapsteem to help us with the Development and maintenance of the application. The delegation will be used to upvote the Development and other contributions towards @swapsteem.
The delegators will be eligible to get an early access to our alpha which is already live.
You can trade unlimited amounts on the alpha with discounts on trades upto the SP delegated weekly.
---
Resources
---
Series Backlinks
---
Contact Us