Introducing Steem-Engine.com (smart contracts and token creation on Steem)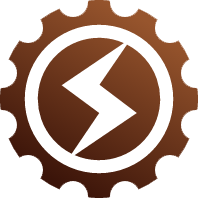 @yabapmatt and I, in partnership with @harpagon, are launching a platform and accompanying website called Steem Engine (https://steem-engine.com) with an initial focus of allowing the creation of custom tokens on the Steem Blockchain.
Smart Contracts on a Steem Sidechain
Steem Engine uses the Steem Smart Contracts software, built by @harpagon, which is a smart contract enabled sidechain platform built on top of the Steem blockchain. Initially we're launching with a limited set of smart contracts enabled which allow anyone to easily make custom, simple tokens on the Steem blockchain.
It will also "soon" include an internal market, very similar to the existing STEEM/SBD market, to allow all tokens created on the platform to be traded against STEEM. Special thanks to @asgarth for help on the market user interface design and development shown below. Testing on the market has already begun.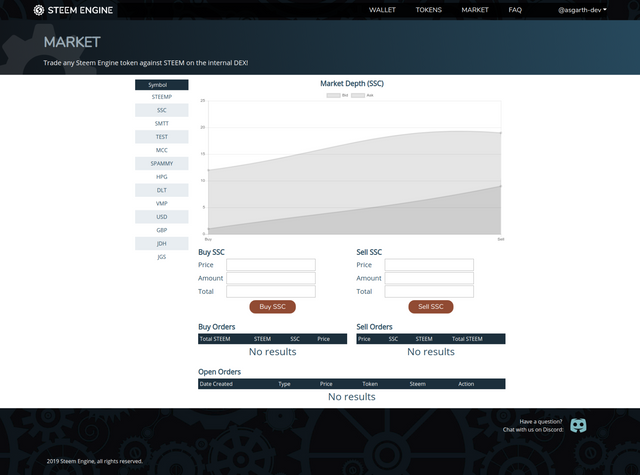 We hope that the ability for apps to use Steem for their token sales rather than Ethereum or other similar platforms will drive demand for the STEEM token and allow many apps and dapps to migrate and raise money here before the SMT platform is ready.
Standardizing Tokens on Steem
Currently many Steem projects are setting up their own temporary tokens using various different methods, while waiting for the mythical SMTs. We think it will be very beneficial for both token creators and token holders to have all of that be in one place, working in a standardized way, with a robust toolset.
One of the biggest benefits to token standards like ERC-20 is that any app, wallet, exchange, etc, only has to do one integration and then they can support any token using the standard. We would like to do the same thing for Steem tokens. Once any app, wallet, exchange, etc integrates with Steem Engine, they can instantly work with and support any of the tokens created on the platform.
Currently with Steem Engine, users can easily see what tokens are available, view balances, and make transfers right from the Steem Engine website] as well as the Steem Keychain and very soon the Steem Plus browser extensions.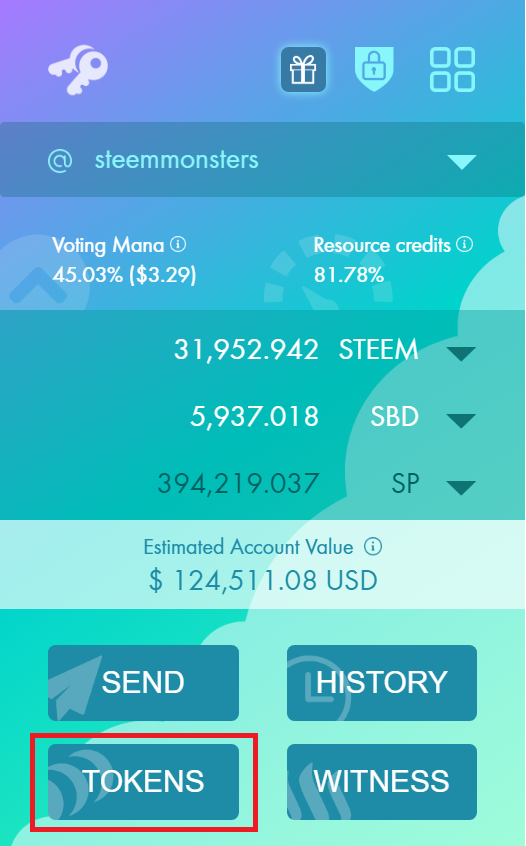 Steem Engine tokens vs SMTs
We want to clarify that Steem Engine Tokens are different than Smart Media Tokens (SMTs) currently(?) being developed by Steemit, Inc. SMTs will be tokens that are native to the Steem platform and their transactions will be validated by the same software which currently runs the Steem blockchain.
Steem Engine, on the other hand, will have all transactions posted to the Steem blockchain, so that they will all be available on a public, immutable ledger with deterministic, consensus-based transaction ordering and finality, however the validation of the transactions will be done by a separate piece of software (the Steem Smart Contracts software created by @harpagon).
Just as with the Steem software, the Steem Smart Contracts (SSC) software is free and open source and anyone may run their own SSC node and independently verify the transactions and query the current state of the system.
Advantages of Steem Engine vs SMTs
SMTs are planned to have a certain, fixed set of smart contracts implemented which are very similar to the ones currently in place for the native Steem blockchain tokens revolving primarily around content publishing and reward distribution.
On the other hand the Steem Smart Contracts platform, on which Steem Engine is built, will allow arbitrary, custom smart contracts to be published, similar to platforms like Ethereum and EOS.
While it is our ultimate goal to allow anyone to publish their own smart contracts to the platform, in the meantime the software is set up such that only the @steemsc account, controlled jointly by @harpagon, @yabapmatt, and myself, is able to publish new smart contracts.
The point being that it is possible to publish custom smart contracts to the platform to allow token and dapp creators to build things that will not be possible with SMTs. If you would like to create a custom smart contract on the platform, please get in touch with us on the Steem Engine Discord and we'll work with you to get it up and running!
Roadmap
We can provide more detail in the coming weeks, but right now we're focused on:
Improving the Steem Smart Contracts platform
Launching the DEX for trading tokens against STEEM
Building tools and interfaces to support common types of token distributions
Putting in place a legal services division which enables dapps to incorpate and register a Reg. D security token offering in the US which allows up to $5M/yr to be raised, including from a limited number of non-accredited investors, in a fully legal and compliant manner. Some restrictions apply.
We expect major progress on all fronts in February and through the end of March.
We're ready for you NOW!
We're executing our soft launch right now! If you run an app it's time to create your token on the platform! This starts immediately!!
We have a full public launch planned in the next few months, which will include a PR campaign to get the word out inside and beyond the Steem community.
If you have a token for a Steem-based project, or are considering creating a token in the near future, please get in touch with us about launching on the Steem Engine platform. We can coordinate marketing efforts and get the word out together!
Let's get started tokenizing the internet TODAY through the Steem Engine platform, built on top of Steem, and supported by websites and apps you run.
Happy to answer questions on getting started.
Join us in Discord and be sure to follow the @steem-eng account for future updates!