SteemPlus 3.3 : Delegate to @steem-plus to earn SPP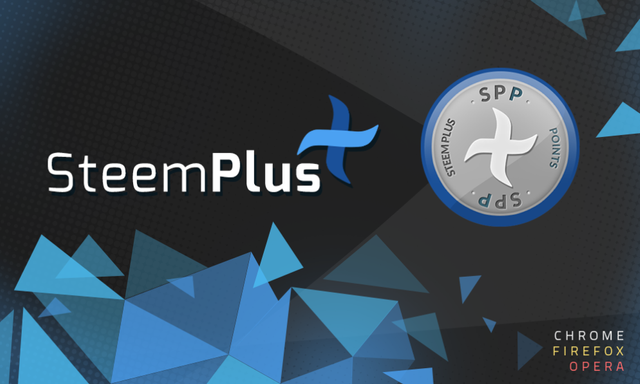 You want to let your Steem Power work for you and accumulate SteemPlus Points faster?
Delegate to @steem-plus!
Delegate to earn SPP
To start getting weekly SteemPlus Points (SPP) payouts through delegation, start by delegating part of your Steem Power (SP) to @steem-plus.
For this, you can use any delegation service available.
However, in order to make it as seemless as possible for you, we added a "Delegate to @steem-plus" option to the SPP dopdown :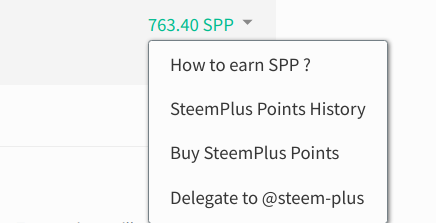 It will open the delegation popup, in which you only need to type the number of SP you wish to see delegated. You will then need to verify the transaction via SteemConnect and you ll be set!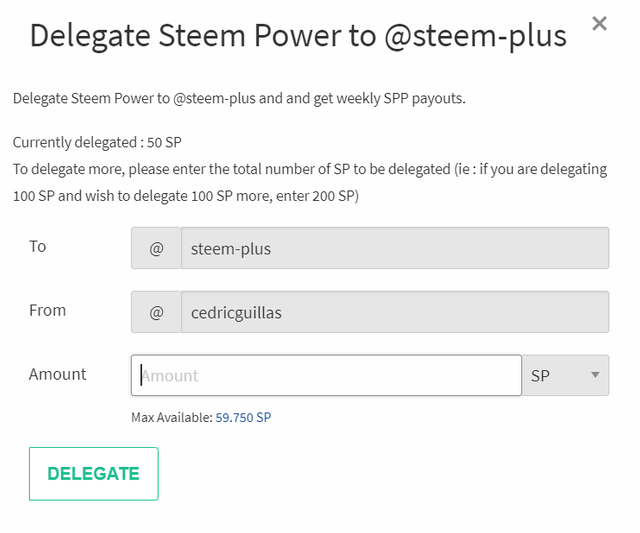 Note that if you wish to delegate more, you need to enter the total number of SP you wish to delegate. If you are delegating 100 SP and wish to delegate 100 SP more, you need to input 200 SP.
How is the SPP reward calculated ?
You will get weekly rewards, starting one week after your first delegation. Our algorithm will check if they were variations of the delegations for each day of the past week, take the minimum delegation within each day and make and calculate the weighted average of the delegation along the week.
The weekly payout is then calculated as follow :
DelegationWeeklyPayout = WeightedAvgDelegation * SteemPrice / SBDPrice
In the future we will also propose a "part SPP, part curation rewards" option for delegators, please contact us on Discord if you'd be interested in this option.
Current delegators
We already have delegators even though the rewards were not here yet! Here is the list sorted by SP delegated.
Big thanks to the SteemPlus lovers ou there ;)
As you can see @steemplus-pay ( the account that receives the transfers from third parties and for the SPP purchases) automatically converts the SBD into STEEM, then powers everything up and finally delegate it to @steem-plus to help let your upvotes grow!
What are SPP ?
SteemPlus Points are utility tokens that will grant you a vote from @steem-plus according to your SPP stakes.
In the future, they will also be redeemable for premium features.
More details in here.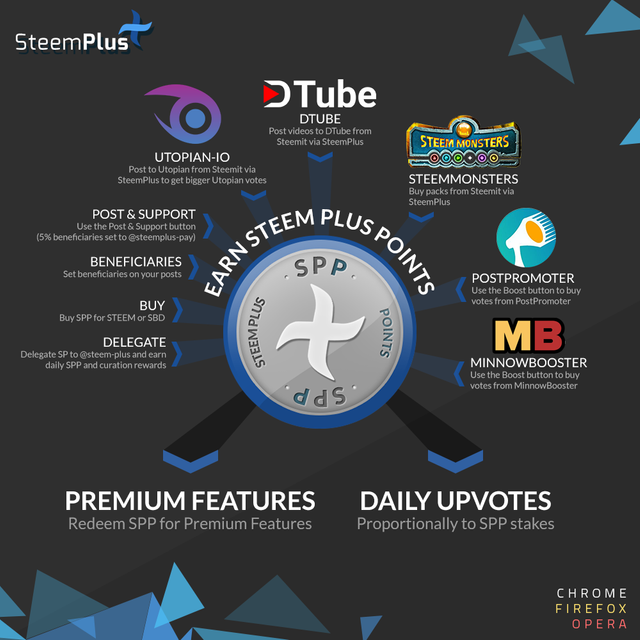 Huge thanks to @fabiyamada for this awesome infographics!
SPP stats
@steem-plus will soon start to publish daily SPP stats updates. In the meantime, you can check our API to see how you fare in terms of SPP compared to other SteemPlus users, see how the SPP are distributed and what is the total number distributed.
Resteems
Our next way to earn SPP will be through resteeming @steem-plus posts. It will be working only if you resteem a post less than a week after it was posting. You will get 20 SPP for that.
As usual, this feature will be retroactive so you can start by resteeming this post
Repository:
https://github.com/stoodkev/steemplus
Pull Requests
Installation and updates
You can download and install SteemPlus directly from the Chrome Store if you are using Chrome or Firefox(follow this link for Chrome, this one for Firefox ).
For installation procedures on Opera, please check our documentation.
Updates shouls occur automatically. If not, click right on the extension logo > Manage my extensions > Update.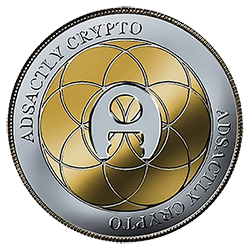 Steem on!
@stoodkev and @cedricguillas for @steem-plus