Now live at finallycomments.com
I am excited to announce the latest developments to steemcomments.js. Steemcomments.js is now Finally comments. Steemcomments was a great proof of concept but the need to sign individual actions through Steemconnect made it inadequate for today's UX expectations. This update brings a complete rebuild of the steemcomment.js system to run as a hosted platform and embeddable through a tiny JS library. No more signing of individual transactions 🙌.
The aim of this project is to promote the Steem ecosystem by breaking the comments system out of the walls of Steem based apps.
This plugin allows you to include a Steem comments thread on any website while maintaining the ability to comment and upvote. For writers who cross post to/from a personal website or maintain external websites, this is a powerful opportunity to grow the Steem platform while gaining greater visibility to your Steem presence.
YES! that means Finally (AKA STEEM COMMENTS) can replace WordPress comments, embeddable facebook comments and even Disqus! 💥 I hope you're excited.
What's New Version 0.2.0
Node backend for login, vote, comment and threads
Single sign-on between any websites using Finally comments
Show previous votes and vote count
error handling with notifications
New embed script
New name (what do you think?)
Small js library with no additional dependencies for the user to include
New Landing page with example and embed code generator
Markdown support in comment thread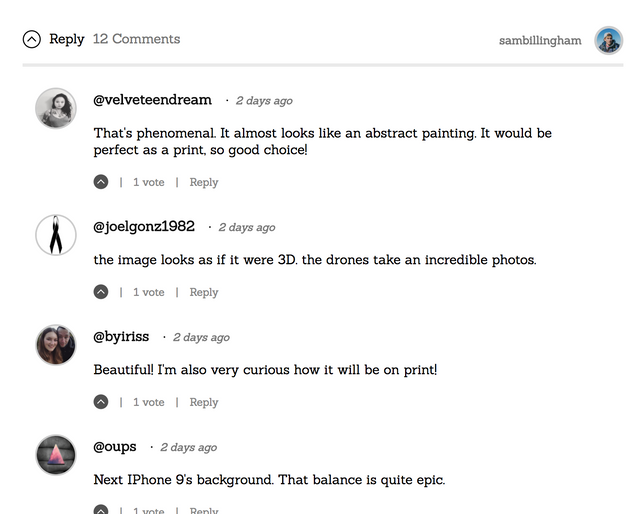 Example thread showing votes from signed in user


Attempting to vote on a previously upvoted comment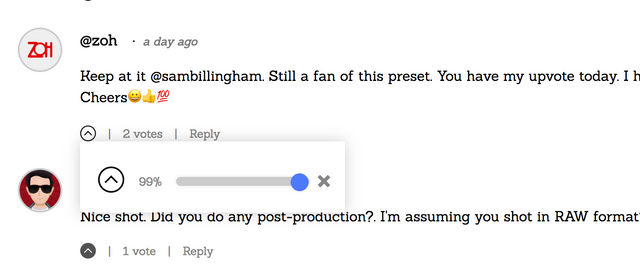 Vote modal and slider
Test for yourself at finallycomments.com to get a feel for how it works. If you visit the site you'll see the same comments from this post automatically.
Roadmap
code generation dtube/dmania/dlive/dsound etc
Can use on non steem top level comments - auto-generated for a user. (will need to sign into finally and have page for creating threads)
sorting comments
comment value (with the ability to enable/disable)
auto hide posts from rep less than X
edit/delete/flag comments
WordPress plugin
not logged in user comments (not expected for some time)
markdown preview
Development Report
Main PR - https://github.com/code-with-sam/s-c-plugin/pull/2
A substantial upgrade including the complete build of the Node.js backend for Finally. Roughly 40 commits, stepping the process of turning the front end library into a hosted/iframed setup and fixing any bugs along the way. It took much longer than I had anticipated but I'm pretty interested to see where this project leads. As you can tell from the roadmap there are plenty other opportunities to continue development on this project. Still in early stages and there may be bugs I'm unaware of. Please ask if you have any questions about the code.
Contributions
Welcomed and encouraged. I Really want to hear from you all. Would you use this on your WordPress/Squarespace/personal website?
Let me know if you want to use finally comments but need help getting set up. ✌️
---
Posted on Utopian.io - Rewarding Open Source Contributors
---