QUIQQER week in review - 2019 / 14
QUIQQER week in review - 2019 / 14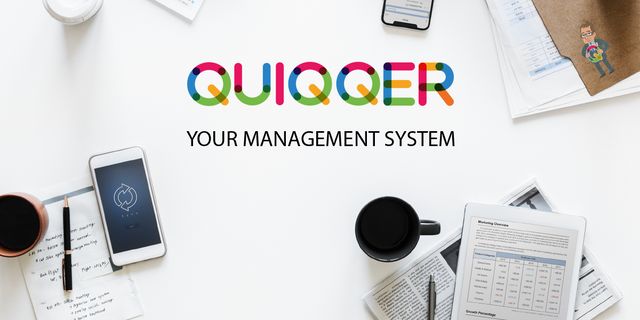 Repository
Introduction
Hi all and be welcome to the QUIQQER Review 2019 / 14.
We are back again with a weekly report what happened in the QUIQQER space.
Today once a little earlier because there are a lot of meetings to be made tomorrow.
This weeks Topics
Version 1.3 - Comfy Campeiro
Testing phase of Order / Invoice / Plan / ERP
E-Commerce
Template inheritance in QUIQQER Tutorial
Version 1.3 - Comfy Campeiro
This week we started to implement and fix all new features and bugs of version 1.3. At the moment QUIQQER is in version 1.2.11, but in the last 4 months a lot of bugs and features have been implemented and it will be time to finalize version 1.3.
Comfy Campeiro is all about stability, performance and handling. We have outsourced some of the features as modules, like the new dashboard. So it's more of a stability update and not exactly full of new features. The big innovations are currently happening in the ERP area, but that doesn't mean that 1.3 has nothing great to offer.
Designers can look forward to the new version. QUIQQER Comfy Campeiro is equipped with a template inheritance feature which allows designers and developers to use other templates as a basis for their templates. Templates don't have to be started from zero anymore. You just want to overwrite a part of a template? This is then no longer a problem, define a parent template, overwrite parts of it and now you have created a completely new template.
Especially when it comes to e-commerce templates, this makes work a lot easier.
If you would like to find out personally about the status of development, you can do so at our milestone page. https://dev.quiqqer.com/quiqqer/quiqqer/milestones.

There you can see how far the development has progressed and what is still to come.
Testing phase of Order / Invoice / Plan / ERP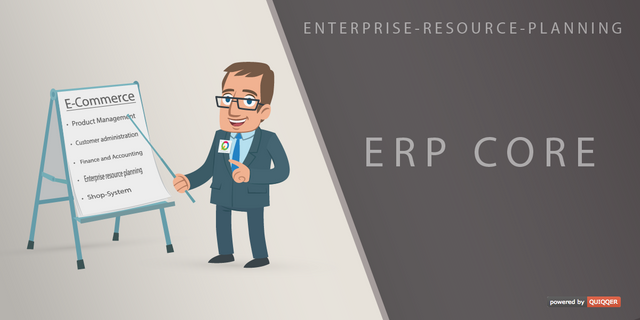 Anyone who has followed the last few weeks knows that we are working at full speed on our ERP and e-commerce system. This week the test phase for the last extensions started. Plans and memberships will be tested, payment methods will be carried out and the ordering process will be closely reviewed.
One of our services is of course the first test candidate. Early on we started testing our modules on ourselves until we released modules in a final version.
Eat your own Dog Food
Since we want to offer good software and above all, software that helps others. It is only logical that we always use our own things ourselves. Not only we find bugs so quickly by ourselves, many of the things only stand out in productive use.
Many things often seem logical in the development, as how a button fits exactly into that one place. It is not uncommon for this to be out of place in productive use. Especially the ERP system will be used by us. Our current invoice and estimate system will be completely replaced with QUIQQER.
Here we no longer use QUIQQER as SaaS but also as a real application in our in-house operations. Even if the beginnings are much more bumpy and complicated, in the long run this approach has proven to be successful. And how can we be convinced of our product if we don't even use it ourselves?
Therefore, Eat your own Dog Food!
Template inheritance in QUIQQER Tutorial
As mentioned above, this week, the template inheritance went online and it is currently available in the master and dev branch. We have also written a small tutorial for this: How do I use template inheritance in QUIQQER?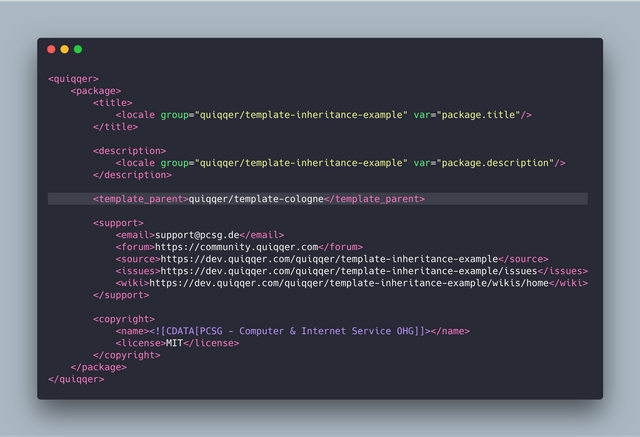 Series Backlinks
Thanks alot for reading and see you next week!
Hen, for PCSG Developers