QUIQQER week in review - 2019 / 13
QUIQQER week in review - 2019 / 13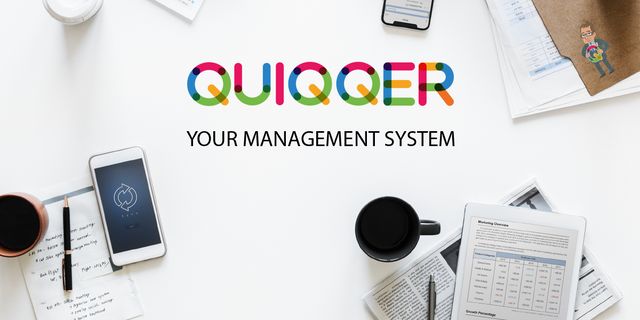 Repository
Introduction
Hi all and be welcome to the QUIQQER Review 2019 / 13.
We are back again with a weekly report what happened in the QUIQQER universe.
This weeks Topics
This week was completely dominated by the ERP system.
QUIQQER Order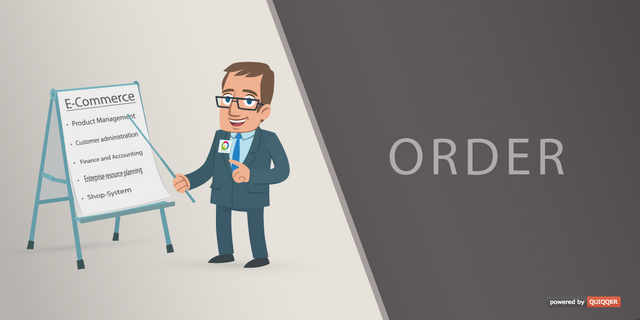 As the launch of the NameRobot Toolbox, one of our services, is imminent, we have once again taken a close look at the ordering process.
Especially the new subscriptions with Paypal had our attention here.
Despite careful planning we overlooked a case and so we had to adjust something under the hood again. The user was unfortunately not redirected to the right place with Gateway subscriptions.
Our ordering process distinguishes between two types of payment methods. A gateway payment and a standard payment.
A standard payment, for example, is an invoice. The user does not have to be redirected to another page. The complete order process with the payment always takes place on the page itself.
The whole thing is different with a gateway payment. As an example we can take Paypal. Paypal is a perfect example to explain a gateway payment. Anyone who has ever paid with Paypal knows this, he is forwarded to Paypal, performs the payment on Paypal and then comes back to the shop.
In the last few months we have developed the monthly payment system (QUIQQER Plans), which allows you to set monthly payments without having to place another order and still automates the whole process. The QUIQQER Plans additionally creates a contract in QUIQQER, in combination with the memberships it is now possible as long as the contract is valid, that the user is assigned to certain groups.
But as always, the devil lies in the detail and so it took a whole day to fix some small things. We are now in a good mood and are satisfied with the order process.
Multi Currencies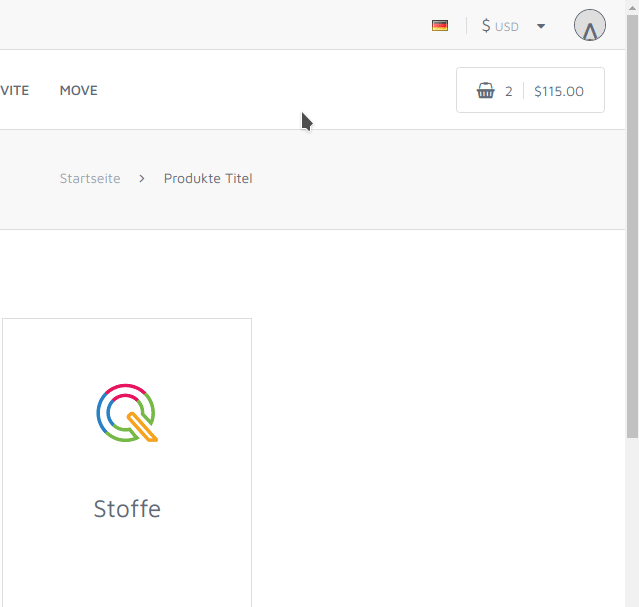 From the beginning it was clear to us that we would develop a system that would compete directly with Oxid, XT / OS Commerce or WooCommerce. Since we have 15 years of experience in both business and software development, we know the pitfalls and problems that can arise.
All these systems have one thing in common, there are rounding errors. This is already in the trick of the matter. Due to the VAT system it happens that often half a cent exists. You have to tricks a little and if the complete calculation is not at a central point you will get into a terrible mess.
Well, our system has been in use for almost a year, among other services like in Namefruits and Namescore and up to now there have been no rounding errors.
But, the next problem is currencies. Setting up a shop with only one currency is quite easy and the calculations are correct in most cases. However, if you want to set up a shop with exchange rates, it is extremely complicated. This is one of the reasons why shops are often separated.
Our goal is to be prepared for crypto currencies, too. That's why we built multi-currency functionality this entire week.
This is now possible not only in the orders but also in the invoices.


That was one of the most difficult things we've ever developed. Once again, this showed that it was good that our planning phase for the ERP system lasted several months.
Since the articles and product lists were developed as separate objects, the integration was not that difficult as thought. After 2 days the conversion and pass-through of the individual currencies was integrated in the Order and Invoice module.
So next week we will test the new Namerobot Toolbox with the new Plan module, 4 different currencies and everything in one system. This is gonna be an exciting week. :-)
Series Backlinks
Thanks alot for reading and see you next week!
Hen, for PCSG Developers