Hello everyone!
I hope this report finds you well!
This is the first Visibility Report for the New Year 2019 and the 4th one created by me.
---
Time frame
---
This report is for contributions during the time frame 10 January until 17 January 2019.
---
Overview
---
The past few months, the contributions have decreased, however there are some actions we can do for increasing Visibility Contributions and Task Requests. I will be presenting my ideas and thoughts with a series of posts starting next week.
If you would like to contribute feel free to contact me directly at discord katerinaramm#7862 or on facebook
---
How to Contribute
---
If you are reading this report and would like to know more about Visibility Contributions, scroll to the end to read more about Utopian and about the Visibility Category!
The tags used are #social (or) #visibility (or) #task-social if you are posting about a task request (and) #utopian-io
---
Weekly Report for Week 3 2019
10 January 2019 - 17 January 2019
---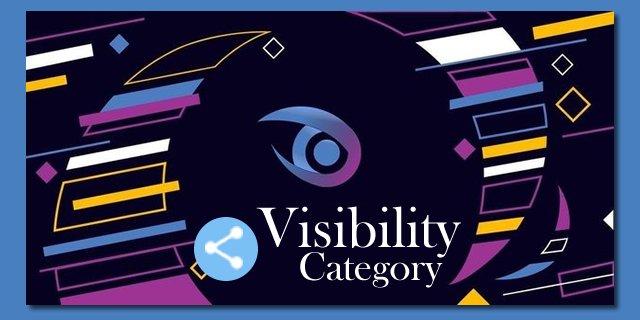 ---
Contributions' Specifics
---
During the previous week there were 2 contributions in total.
---
---
The average of the contributions is 47

During the previous week, there was one contributor, @jingis07
I sincerely hope that we can have constructive discussions in order to expand the real-world adoption to open-source projects!
Please read here below some of my remarks to this weeks facebook ads by @jingis07
---
Post Appearance
---
When submitting a post regarding a facebook, ad you could think about adding some of the information below. These aim to show your strategy, to offer valuable insights to the readers.
Have you visited the website of the project?
Have you used this project at all?
Have you visited their social media channels?
Have you discussed with them?
---
Targetting
---
Why did you select the specific audience? That would be interesting to know.
Do you know if the Project Owner runs an ad during the same time? Do you know where they would like to promote their project?
---
Ad Message and Call To Action
---
How and Why did you use the specific text? What is your Call to Action?
Do you think that there is anything you could/should change or add?
---
Graphics
---
Why did you select this graphic and where did you find it?
---
Interaction
---
Was there any interest for the product? Did anyone contact you about it? Did the ad receive likes, shares, comments?
---
Goal / Conversions
---
What are your goals with this ad? Do you think it was a successful ad? Would you be interested to know if there were any conversions? What would a successful conversion be considered according to you or to the Project Owner?
After the ad finished, would you think of promoting the same project again? In what way? Would you consider contacting the P.O for a future promotion?
---
Having expressed the above in the form of questions, I sincerely hope that there will be more information shared with us and with potential Project Owners in the future posts.
---
Previous Reports
---
---
Number of Contributions Per Week
---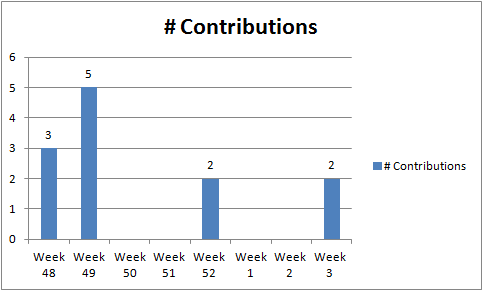 The week with most contributions (5) was week 49
---
---
Number of Contributions Per User
---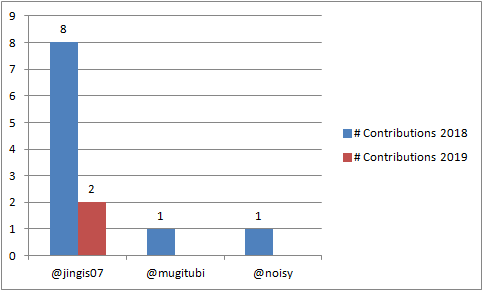 The Top (and only one) Contributor is @jingis07 with 2 contributions in 2019.
---
Average Score of Contributions Per Week
---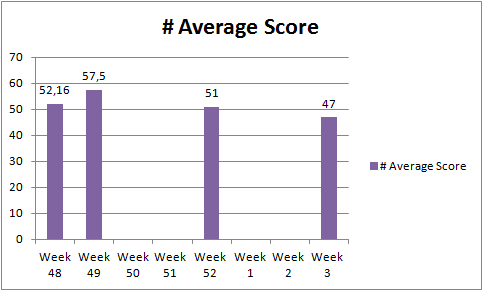 ---
Some Useful Links
---
How to Create a Visibility Task Request Click here

Please read here some useful guidelines for promoting open source projects via Instagram.
---
| What is Utopian? | What is the Visibility Category? |
| --- | --- |
| Utopian is a Social Platform, aiming to empower professionals for contributing to the Open Source Movement. | The Visibility Category aims to shed more light to the whitelisted Open Source Projects and to attract the general attention of end users around the world. |
| As stated at the website, Open Source is free, common property and developed by volunteers around the world and available for everyone. | Contributions in the visibility category are (1) paid search engine and display ads placement; (2) paid social media ads; (3) posts to social media accounts with at least 10,000 unique followers. |
| Open Source Software often runs in our computer, phone or tablet and its development relies on collective intelligence. All this work is done by the developers for free! Utopian educates, motivates and rewards everyone who contributes to Open Source Projects, provided that certain guidelines are being met. | You can click here and select Visibility to read the current guidelines (new ones are being worked upon as we speak). If you have a Facebook page or are very active with a large follow on social media platforms, feel free to take a look and contact me about how you could contribute! |
---
Click here to read more about Utopian!
---
---
---
This is it for now!
Thank you very much for taking the time to read my post, stay tuned for more and please do feel free to share your thoughts, observations, questions on the above!